They were powerful, they were efficient, and Fort Loramie made it look easy, handing Jackson Center its first loss in Tuesday Shelby County League volleyball.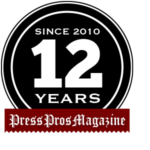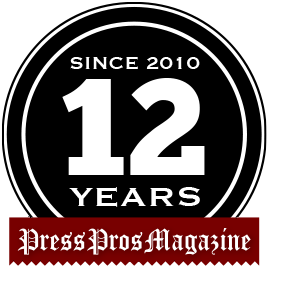 Jackson Center, OH – In baseball vernacular it looked, and felt, like a two-hit shutout.
That's how dominant, how powerful, and how efficient the Fort Loramie Redskins (4-2) were Tuesday in handing Kim Metz's Jackson Center Tigers their first match loss of the season, 25-15, 25-11, and 25-13.
Jackson Center had two leads in the entire match, 2-0 at the outset of the first set, and 4-3 in the third.  That's all.  The rest was a frustrating attempt at catch up against the talented Redskins…as good as Loramie gets!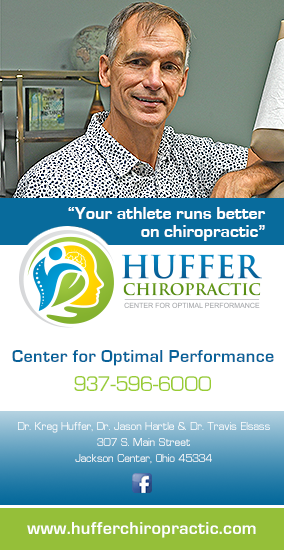 "I think we're playing with a lot more confidence now,"  said 'Skins coach John Rodgers afterwards.  An understatement.
Close for the first half of the opening set, it was tied multiple times until the twelfth point.  And from that point Loramie's power hitting game kicked in, Ava Sholtis began to find the range, pounding one perfect set after another from Colleen Brandewie (23 assists) through the heart of the Tiger defense.  Loramie would take 13 of the next 16 points and take the set, 25-15.  Jackson Center was never the same.
A team not without its own talent, Jackson had turned away an athletic Marion Local just a week ago, playing with the same kind of confidence that Loramie showed on Tuesday.
"But tonight we got a little panicked after the first set,"  said JC coach Kim Metz.  "Loramie was very good – smooth – like a good team playing the way they would in October, instead of the end of August.  As much as we work on serve-receive in practice, they're such a good serving team and we couldn't nail the mental aspect of expecting to make a good pass tonight."
That carried over into the second set, where after the first six points Loramie again went on a run to go up by double digits.  Everything they hit found the floor, while frustration began to mount for the Tigers.  Metz used both of her timeouts, but to no avail.  Loramie took that set 25-11, and the finishing game 25-13.
"There's a lot of positive things, the right things, that we're going to do and we talked a lot about that in our pre-season," added Metz, handling a disappointing night with remarkable perspective.
"We talk a lot about balance, about being calm, and not panicking, and I think we had a little bit of that tonight.  But hey, we have our season ahead of us, I'm happy with our start (3-1), and this (Loramie) was one of the higher-powered teams in the area. It was a good test for us, and it was a good time for it to come."
Ava Sholtis led Loramie with 11 kills, but it felt like she had twice that many.
Brooke Holthaus had 8 digs, and Colleen Brandewie had 23 assists for the match.
Like Metz, John Rodgers is pleased with his own team's start.

"I look back at the Coldwater Spikeoff, and we were playing some incredible teams…and I'd like to go back and play those teams with the confidence we showed tonight,"  he said.  "The confidence we have now.  And it's a product of their hard work…the hard work of my staff.  They're giving the girls the tools and confidence they need to be successful.
"We played tonight the way you try to practice, the way you script it up,"  he smiled.  "We had talked about how they beat Marion Local, and expected a good challenge tonight.  But Kim's team is learning, too, and I'm sure they're going to play better the next time we play them.  I hope…we'll be a lot better, as well."
For added perspective, no one pitched a two-hit shutout in major league baseball Tuesday, an indicator of how hard it is to do, and how impressive it is when you do do it.
Which helps you appreciate Fort Loramie…and how good they were Tuesday night.