The Big Ten and season opener is against Minnesota on Thursday in Minneapolis, and the third-year coach just wants a "gritty win" by any means necessary.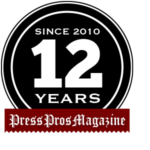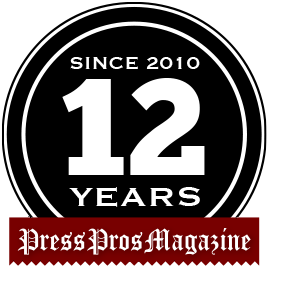 Columbus – The media had a litany of items to check off the agenda with Ohio State head coach Ryan Day going into the short week of preparation for the season and Big Ten opener against Minnesota.
Which players will form the offensive line?
O-line coach Greg Studrawa pulled an immense switcheroo early in the pre-season in moving people around like a game of checkers.
What is the state of the linebacking group?
A lot of those men, particularly Dallas Gant, have been banged up for weeks.
What about quarterback CJ Stroud starting his first college game?
Other than a 48-yard run against Michigan State in 2020, you'll find more video of the Jersey Devil or Loch Ness Monster.
The game is on national television at approximately 8 p.m. Thursday in Minneapolis. It's a good bet that there will be a fanny occupying all 50,805 seats inside Huntington Bank Stadium.
But first things first.
Day has been sporting a nicely trimmed jet-black moustache and beard during pre-season practices, and the question was whether he will keep both for Game 1.
His macho look makes Nick Saban and Dabo Swinney look like schoolboys.
Will it stay?
"It's not,'' Day said. "It has to go, probably in the next 24 hours. I'm not going to coach with a beard. I'd like to. I've thought long and hard about it. I've had a conversation about it, but I'm not giving it that chance.''
Why go clean shaven?
It's all about superstition. You see, Day has not lost a Big Ten game or any type of regular season game, for that matter, in his two seasons with the clean-shaven look.
Day refused to talk about the make-up of the offensive line, but Nicholas Pete-Frere said he is preparing to start at left tackle until someone says otherwise.
If that holds true, that means Thayer Munford will move from left tackle to left guard, Paris Johnson from left guard to right guard and Dawand Jones from backup to right tackle. Munford has missed practice time, but Day said that he is available to play.
Harry Miller should be the center unless Luke Wypler beats him out.
There was some good news with the linebackers with Day saying, "This past week we've gotten healthy.''
The NCAA, though, has not ruled on the eligibility of Southern Cal transfer Palaie Gaoteote. Amazingly, it has asked Ohio State for more information at this very late date.
As for Stroud, the talk has begun to center on whether Kyle McCord or Jack Miller will be No. 2. The public probably won't know that until game time.
"(Stroud) has had good days and he has had bad days, but he has grown every day,'' Day said. "Now it's time to take it to the field. We all believe in him. I think the team believes in him.''
Minnesota finished 3-4 last season in losing in overtime to Maryland and Wisconsin and getting whacked 49-24 by Michigan and 35-7 by Iowa.
It was a major drop-off from 2019, when coach P.J. Fleck took the Gophers to an 11-2 record that included a victory over Penn State in Week 9 and another against Auburn in the Outback Bowl.
Of course, last season the college football world was thrown off by COVID-19 and no fans in the stands.
The Gophers largest home crowd was 863, they lost two games to the virus and defeated Nebraska 24-17 without 35 players because of COVID infections.
Day has said this before and he said it again Monday: You are not supposed to lose at Ohio State.
That's why he doesn't care about style points from the first game with an untested quarterback, a reworked offensive line and brand-new linebackers.
Let's not forget that the slot cornerback position has been eliminated. Now, it's two safeties, one a cover man and the other a center fielder of sorts.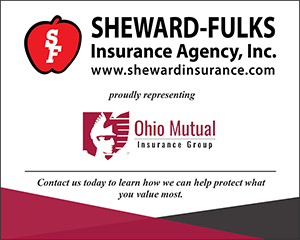 "You can't get anywhere down the road if you don't win this game,'' Day said. "It doesn't need to be perfect. It doesn't need to be anything other than just a gritty win on the road. Put that in the bank and you continue to build. That's all that matters in this thing. We've just got to stick together because you just don't know what's coming in the first game.''
The staff will be leaning on veterans such as receivers Chris Olave and Garrett Wilson, tight end Jeremy Ruckert, defensive tackle Haskell Garrett, safety Josh Proctor and cornerback Sevyn Banks, among others, to keep the kids from freaking out underneath the bright lights.
They have played in Michigan games, Big Ten championship games and College Football Playoff games.
"We're counting on it,'' Day said. "These are veteran guys and they have played in big games before. We need those guys to step up, not only with their leadership but veteran presence. That's very, very important.''
What has been a relief for the Buckeyes is having a lot of time to game-plan for Minnesota.
"It's similar to a bowl game when you have time to prepare,'' Day said. "But it's unique in that there is the element of the unknown.''
It's a fact that the Gophers will attempt to pound the ball with 2020 Big Ten running back of the year Mohammed Ibrahim behind an enormous offensive line that has all five starters back. The guy one can't miss is 6-9, 380-pound Daniel Faalele of Melbourne, Australia.
Ibrahim, who is 5 feet 10, 210 pounds, ran for 1,076 yards and 15 touchdowns and averaged 5.4 yards per carry last season.
Here is an example of what a team man he is: Facing third-and-six at the Nebraska 18-yard line with a little more than two minutes remaining, he chose to slide after a 12-yard gain in order to further kill the clock rather than try for the touchdown.
The question is whether senior quarterback Tanner Morgan can repeat his success of 2019, when he threw for 3,253 yards and 30 touchdowns and completed 66 percent of his passes.
Last season, Morgan threw for seven touchdowns, was intercepted five times and completed 57.9 percent. The missing link was star receiver Tyler Johnson having left for the NFL.
Day called the Gophers "a veteran team that has experience.''
"They make you earn it,'' he said.
Look for the Buckeyes to play an array of running backs and defensive linemen. Day said that true freshmen receivers Emeka Egbuka and Marvin Harrison Jr. will play.
We already know that defensive coordinator Kerry Coombs is planning to play more than six defensive backs.