Miserable conditions begat a miserable outcome for St. Henry after a long bus ride to Southeastern Ohio, where the Redskins found ways to turn a potential victory into a frustrating defeat.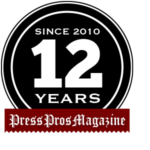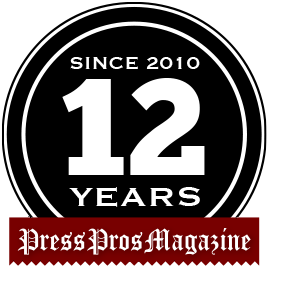 Whether it is or isn't the issue can and will be debated, and probably was throughout the three and one-half hour ride on all three buses of St. Henry fans back home from Beverly late Saturday night.
Let's hope the air conditioning was fully functional to keep the partisans comfortable, because the oppressive heat index they'd sat through to watch their Redskins' fall, 16-12, to Fort Frye only partially explained their hot-under-the-collar frustration.
In a community that takes great pride in six state football championships, it's an on-going and escalating source of frustration that a seventh seems so far away after losses like this one.
The Redskins (1-1) often appeared the better team, the bigger team and the more-talented team throughout a steamy four-quarter slog in which they ultimately fell short because of five turnovers — including two at the Fort Frye 1-yard line in the final 3:09 — and an array of other penalties and pratfalls in the kicking game.
"Basically, it comes down to, we didn't bring our special teams and we turned the ball over too many times," St. Henry coach Brad Luthman said. "We lost the kicking game and we lost the turnover game."
That's certainly true, and the impact of those deficiencies definitely doomed the Redskins.
But lingering out there also is a question Luthman and tailback Owen Lefeld dismissed that's nevertheless proven true of many programs, namely: Do teams on the cusp need to overcome adversity and win in such circumstances to reach a level beyond where they currently reside?
"We don't need anything to believe in ourselves," said Lefeld, who led St. Henry with 98 rushing yards on 18 carries. "We'll come back. We'll bounce back next week."
Luthman also dismissed the notion St. Henry lacks self-belief as its prepares for a Friday trip to Minster.
"Our guys believe," Luthman said. "There were just too many things that went wrong today. We'll win games like this. We could have won this one.
"We have a great kid that we hand the ball to, he's not trying to fumble on the four-yard line. He's playing his heart out, he's exhausted and the ball came out. We aren't trying to jump (offsides) on a punt and all that kind of stuff. We had too many unforced errors. We have to clean it up, but there's no problem with belief."
Fair enough, but it's odd how St. Henry went from dominant to dormant after driving for touchdowns on its first two possessions.

Lefeld bashed across from two yards out after a seven-play, 78-yard march to go up, 6-0, and Harrison Wendell spun out of two tackles and scored from 25 yards out to end a 62-yard drive the next time St. Henry had the ball.
In between, Fort Frye's Owen Brown returned the kickoff 82-yards for a score and a 7-6 lead after the extra-point.
Wendel's subsequent TD showed St. Henry still had control, which it strengthened when Wendel forced a fumble at the Fort Frye 37 and Lefeld swept around right end and into the end zone from the 30 three plays later.
That score, though, came off the board because a St. Henry player lost his helmet as play unraveled.
"The momentum all went away when we had that touchdown called back from the 30-yard line." Luthman said. "Our kid's helmet came off and he just kept playing tough. That's a penalty in our game now. When your helmet comes off, you're supposed to go against all human instinct and immediately stop."
The offending player did not stop, but St. Henry's offense unfortunately did.
The Redskins went fumble, interception, fumble on their next three series, and Fort Frye turned the pick into a 19-yard TD pass to Elijah Johnson for a 13-12 lead early in the second quarter.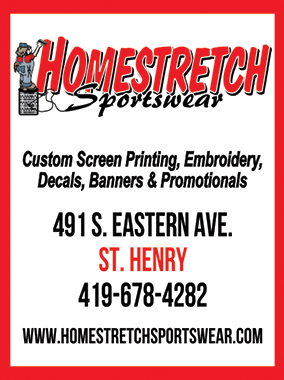 A 22-yard field goal moved the margin to 16-12 at the half, which seemed anything but daunting given how St. Henry had moved the football to that point.
But the Redskins couldn't parlay the lift of stopping Fort Frye at the 1-yard line on fourth-and-goal into any points, primarily from inopportune penalties that negated numerous threats.
Holding…chop block…ineligible player downfield — all that and a three-yard punt after one failed possession conspired to keep the Redskins from taking control.
Fort Frye, though, had its own kicking blunder, an eight-yard punt with just under five minutes left that put St. Henry 30 yards from the go-ahead score.
Lafeld converted a third-and-two to reach the 20, then banged to the Cadets' 5-yard line on the next snap.
Wendel took the first-down hand-off seeking the go-ahead, game-winning TD, but a defender slapped the football out of his hands and Fort Frye recovered at the one.
Again, St. Henry's defense stood stout, forcing a punt from the 10-yard line with two minutes left.
Luthman, in possession of two timeouts, chose to hold those and allow Fort Frye to run 25 seconds off the play before taking a delay call to punt from the 5.
Fort Frye coach Eric Huck yelled from the sideline for his punter to take the snap and step out of the end zone for a safety, but St. Henry jumped off-side and placed the ball back at the 10.
Huck then changed his mind, allowing his punter to launch and St. Henry failed to catch the ball, which took a forward bounce to the Redskins' 43.
"I felt better about the safety, but when they jumped off-side I thought it would be a good idea to go ahead and punt it," Huck said. "We were able to get it over their heads and that was key. That was a big play."
So was Luthman's decision to preserve his two timeouts, leaving his team 1:12 to drive the 57 yards necessary for a go-ahead touchdown, rather than spend one and have nearly two minutes on the clock.
"Our best player is our guy in the backfield," Luthman said of Lefeld. "I'm thinking, 'We might want to sneak a hand-off into him at some point. Either bust one or he might get a six- seven- or eight-yarder.' You need a timeout in your back pocket to do something like that."
Instead, St. Henry quarterback Bryce Brookhart attempted passes on the next five plays, the last of which Fort Frye's Maeson Long intercepted as Jaden Lange tried to haul it in at the one.
The Cadets took three snaps to run out the final 35 seconds after St. Henry exhausted its two timeouts.
"It was a frustrating afternoon," Luthman said. "There was a lot of adversity naturally baked into this trip, in terms of the travel, the unique offense, that kind of thing. We were bad on special teams. You don't win against a program that's won 34 straight games being bad in the kicking game."
Bruce Hooley is the Central Ohio Marketing Manager for Press Pros. He hosts the We Tackle Life podcast on iTunes and GooglePlay and hosts The Bruce Hooley Show 11 a.m.-1 p.m. Monday-Friday on 98.9 The Answer.