Curiosity and local enthusiasm was was high in Washington County Saturday as the hometown Fort Frye Cadets hosted the MAC, and gave them a warm welcome of memorable proportion.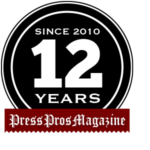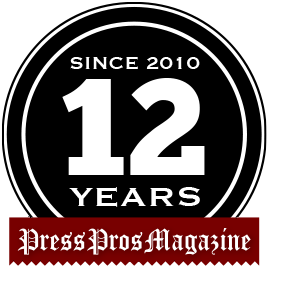 There weren't many who took the time, or opportunity, to drive four hours Saturday to Washington County. Actually, few people outside of St. Henry, Ohio gave a second thought to the St. Henry Redskins making that drive all the way across the state to play a high school football game against the Fort Frye Cadets.
Just another football game to people in Dephos, or Celina, or Wapakoneta.
Significance lost on even the other MAC communities.  Football is so much a part of the culture that long road games against unfamiliar opponents are sometimes taken for granted.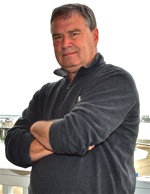 But in Beverly, Ohio Saturday, where the Fort Frye Cadets play, the six-time state champion St. Henry Redskins coming to town was a big deal – a big, big deal!
To get there you drive east on I-70 to Zanesville, then turn south on Ohio Route 60. It's wonderful country – breathtaking – as you snake along the beautiful Muskingum River and towns like McConnelsville, where Saturday evening they had an outside gospel music sing-along on the square.
It's quiet hill country, an even slower pace than the flat farm country of Mercer County, with even fewer people. Only 14,640 people live in Morgan County.
"You see those charter buses they brought (three of them)?" said a local policeman working the gate at Fort Frye Stadium, which was under water from heavy rains just a few days prior to Saturday's game.
"It's big-time when a MAC team comes down here," he continued. "They've won all those state titles up there. St. Henry plays Marion Local, and they win it almost every year. I'm just sayin'…this is big. We don't have a league anymore.  We have to get games where we can, so today is a big deal."
It was big enough to bring almost 1,000 people in a town of 1,500 out on a 92 degree day when the heat index, accounting for humidity, was a 100 degrees. The charter buses were all parked down by the creek in the shade of some giant Sycamores, the visiting Redskins fans fortifying themselves two hours before kickoff.
Just inside the stadium, even in that heat the concession volunteers were struggling to fry up stacks of hamburgers and hot dogs.
"This is the hottest I've ever been," said a mom in a tank top that didn't cover that much. No one seemed to mind, or notice. The job had to be done.
Bottled water was doing land office business. A half hour before kickoff someone made a trip to replenish inventory.
Reputation dictated sideline conversation between video cameramen from local TV there to cover the game. One knew exactly when St. Henry had won each of their six state championship games, and spit them out like reciting the alphabet – 1990, '92, '94, '95, 2004, and '06.
"Jim Lachey played at St. Henry with Bobby Hoying," he dictated to a less-knowing colleague.
The game itself was pure misery…as one player after another dropped from the heat and cramped up from dehydration. It started well for St. Henry, as they scored twice in the first quarter and looked like big-time football – the better team.
But after the first quarter they never scored again. Penalties, turnovers, fumbles, interceptions and the inexplicable with playing football (especially on the road) beset the Redskins like Biblical locusts. And when the clock ran down on a 16-12 Fort Frye win the home fans rose in unison to pay tribute to the effort of the local boys who gave it all they had on a hundred-degree day…to beat the mighty MAC.
It was a big, big deal, like the cop at the gate had promised. People hung around the parking lot to talk about it…the effort of Cadet quarterback Ian Ellis, who struggled through cramps to stay on the field in the fourth quarter. Others talked about plans to come to Mercer County next year, when the two teams will play the rematch in St. Henry.
One talked about taking time to tour Marion Local, Coldwater, and St. Henry…to see those schools and compare it to home.
Someone reminded that Fort Frye came within a game – and one play – of beating New Middletown last November to actually play in their first state championship game. They would have met Coldwater for the title. "Today," he likened, "was just another step."
"This," he gushed…"was big."