Kenzie Bruggeman's Versailles volleyball team faced an 0-2 deficit to the Russia Raiders on Saturday. She told herself she was okay with a three-set loss as long as the Tigers' kept competing. They did … right into the fourth and fifth sets … capturing a stunning 3-2 victory at home.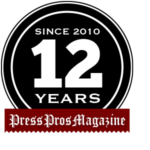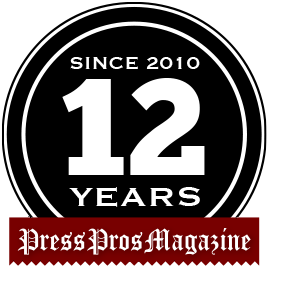 Versailles, OH – The Versailles Tigers volleyball team isn't overlooking teams this season … a reference to the Tigers' height as opposed to underestimating opponents.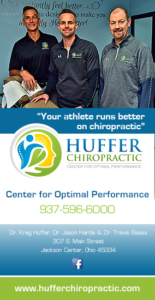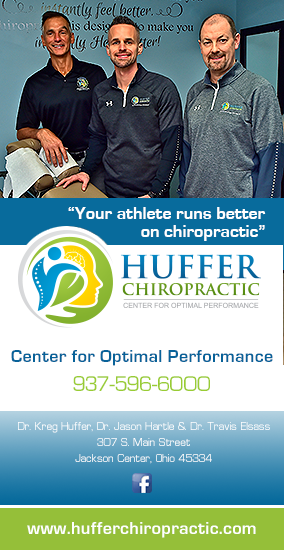 But as the vertically-challenged Tigers exited the high school gym on Saturday afternoon, they all walked a little taller. Versailles rode the booming arm of Kirsten Bomholt, the composed play of Jenna Marshal and the unsung efforts of Brynn Briscoe … among others … to rally from an 0-2 deficit and pull off a dramatic 3-2 victory against Russia.
Four Tigers' regulars are listed at 5-foot-8 or taller on a roster topped by 6-0 freshman Taylor Wagner. By comparison, the Russia Raiders brought eight girls 5-8 or taller and three at 6-0 or better.
"For them to see putting in the hard work and the grit, a lot of times that will bring you success," Versailles coach Kenzie Bruggeman said. "I love they were able to see that, feel that and now be able to celebrate that."
As for the Raiders, they're patiently waiting their turn. The talented but something's-not-quite-clicking Raiders suffered a third straight defeat that left them wondering when things will go their way.
Russia (1-3) won the first two sets 27-25 and 25-20. Versailles (3-2) claimed the next three 25-22, 25-23 and 15-10.
On Tuesday, Russia gave New Bremen a battle before falling 4-1. Two of the sets they lost were by three and five points. On Thursday, Russia and Fort Loramie played tug-of-war the first three sets (a 2-1 Loramie advantage) before falling 25-9 in the decisive fourth set.
The experience is there. The talent is there. And, especially compared to the Tigers, the height is there. Now they just need to find the points.
"The thing we're struggling with is finding that go-to person when we need someone," Russia coach Aaron Watkins said. "I think we get someone for five points … it's just finding that person that when we need something who are we going to? Last year we had (graduated senior) Ashley Scott. It's finding that person who is going to step up. Someone hasn't stepped up yet. We're getting there."

The Tigers have their go-to player in Bomholt. And they found her often Saturday. Bomholt blasted at least 15 kills and closed out the third and fourth sets with emphasis. The Tigers pulled to 2-1 in the third set when her shot went off an Russia defender at the net and out of bounds. A hard kill split a pair of defenders for the winning point in the fourth.
Marshal complemented Bomholt at the net. Both benefitted from the digs and sets of Briscoe.
"Briscoe is an under-the-radar beast," Bruggeman said. "You don't notice what she does because she does it so seamlessly. It's not overt and in your face but she saved so many balls today, played crazy good defense and ran a really good offense."
Much like that Russia-Fort Loramie match on Thursday, this one could have gone either way … and it often did.
Russia and Versailles were tied 22-22, 23-23, 24-24 and 25-25 in the first set before the Tigers sent a hit long and another into the net to trail 1-0. Simone Puthoff paced Russia with a handful of standout digs.
The teams were never separated by more than three points in the second set until Russia pulled away, the last tie coming at 19-all. Kate Sherman served four straight points, including an ace, to give Russia a 24-20 advantage. Carley Scott and Roni Poling had key points when needed, including Poling's winner off a Versailles' defender.
Russia led 12-8 in the third set. That prompted a spirited pep talk from Bruggeman to her players.
"I said you guys are playing like you're already defeated and we're not even halfway through the third game," Bruggeman said.
Added Bomholt: "I thought she was going to make us run at practice on Monday. So I thought, 'We gotta step it up. Step it up.'"
They did. Starting at 14-14 there were seven ties the rest of the match, the final one at 21-all. A Marshal hit and Hailey Porter ace made it 23-21 before a serve error. Russia failed to get the ball over the net while holding serve before Bomholt ended it.
In the fourth set, Bomholt and Sherman traded the final four points. After Sherman's emphatic kill pulled Russia to 24-23, Bomholt evened the match by powering the kill between two Russia defenders.
Russia led 7-3 in the fifth set. The run was  highlighted by scores from Bailey Pohlman and CeCe Borchers and a tandem block at the net by Sherman and Poling. Versailles chipped at the deficit and pulled even at 10-10. Marshal scored (11-10) and Porter added an ace (12-10). Porter added another when the next serve hit the top of the net and dropped over untouched (13-10).
After a Russia time out … which was accompanied by "Eye of the Tiger" by Survivor, appropriately enough, over the PA system … a Russia hitting error (14-10) and Taylor Wagner's spike at the net closed out the victory.
The win was especially special for Bomholt. She's played volleyball with three Raiders. And the Shermans are family friends.
"It's going to be so bad if we lose to them," Bomholt was telling herself after falling behind 0-2. "They would rub it in my face. It was a team effort. Our serves weren't the best but they were good enough we could get offense off the other side. Our defense and serve receive stepped up after the second set after coach yelled at us. That's what brought us the W."
As for Bruggeman, she was all smiles after this one. She said she made peace with a loss after falling behind 0-2 as long as the Tigers remained competitive.
"Even in the third game I found myself smiling because I love competition so much," Bruggeman said. "You could feel it on both sides. At that point I accepted if this were to go south at least we're competing right now. I kind of embraced enjoying the game. But once we got that third one, they felt it. … They really executed our game plan.
"It's all seniors," Bruggeman said of the Tigers' confidence. "I know some of them don't see the court, but Ashley Jones and Clare Rethman drive that a ton. They don't get recognition for how much they impact the team. They're pushing everybody in the weight room. That's who we practice against every single day. … That definitely trickles down from our senior class."
Versailles worked last week on close-game situations, just like the ones they faced Saturday. The Tigers' focused on getting to 20-20, and then what?
"We work a lot in practice being down in games, the last five points really coming back and making no errors," Marshal said. "We came in that third game very driven to be the first to five points, the first to 10 points. … We were all driven to take that third game."
And, as it turned out, the match.
"I think this is really going to help us move forward," Marshal said. "We can go into other games knowing if we lose the first two games, we can still take it."
As for Russia, Watkins knows his Raiders are close to breaking through. It's just finding and getting those breaks where ever they can … especially against a challenging schedule.
"We're learning. We have little things to fix on offense and defense," Watkins said. "We have a lot of growing and maturing to find that leadership. I'm not overly worried. We're just not where a lot of people thought we'd be right now. … We told the girls big picture. We're fine.
"We can be 4-0 (playing a weaker schedule) and not know a single thing we need to work on. I'll take this all day."