It was exactly the response Tippecanoe coach Matt Burgbacher wanted to see from his team on Friday night. Following a Week 1 loss, Tipp got its first victory while showing a lot of improvement in the process. 
By Colin Foster for Press Pros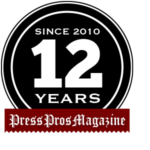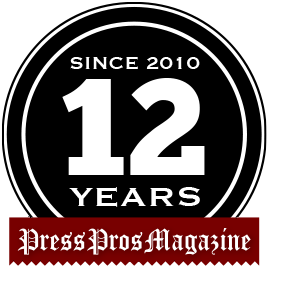 TIPP CITY – Tippecanoe took a punch in Week 1.
But the Red Devils were the ones throwing haymakers Friday night.
On the heels of a season-opening loss to Bellbrook, Tipp responded with a resounding 45-7 victory over Sidney on its home turf. Aside from a 2-hour weather delay, there wasn't much Tipp coach Matt Burgbacher didn't like about Friday night.
"This was a tough week because of the heat," he said. "You know, we really wanted to get after it this week, and we were unable to. But I thought our kids did a great job of preparation. Last week, I thought we had a couple mental mistakes that really cost us. I thought our kids attention to detail this week was really good.
"You always see that big improvement from Week 1 to Week 2, but I think this year that it's even more because of the fact that the season started a week earlier," he added. "I think the improvement that we made from last week to this week was huge."
By the time lightning arrived, Tipp had already struck the end zone twice.
The game was halted just after Zach Butera's 10-yard touchdown run with 3:23 remaining in the first quarter. The Red Devils were set up at the Yellow Jackets' 15-yard line after a mishandled punt. It took two plays for Tipp to secure points from there. Jackson Kleather's second extra point made it 14-0.
Three minutes earlier, Tipp had taken a 7-0 lead when Cayd Everhart busted loose for a 19-yard TD trot.
The game was halted after Butera's touchdown. Heavy rain never hit, but lightning and thunder stayed around for a bit. Dressed in beach attire, the Tipp student section made plenty of noise during an impromptu parking-lot party.
They weren't done making noise, either.
The game resumed after a 2-hour delay. It was a rather uneventful final 3 minutes of the first quarter. There was some action in the second quarter, however.
Sidney found a little lightning in a bottle after a rough-go offensively early on. That lighting came in the form of Julius Spradling, who recovered a loose football and raced 71 yards for a touchdown when the Jackets were facing a third-and-14.
"He's got some big-play potential," Sidney coach Adam Doenges said. "He can do some good things with his feet.  But we've just got to be more consistent across the board. We've got to find 11 guys who can do the same thing, or do the right thing, on both sides of the ball and special teams. Until we can do that, we're going to still be on these ends."
The visitors had more chances to dent the scoreboard in the second quarter, too.
They missed a pair of 34-yard field goal attempts in the quarter, including one after being given short field. After Tipp's Liam Poronsky tossed an 11-yard touchdown to Jason Rindler late in the first half, Sidney's E.J. Davis caught a deep pass from quarterback Donavin Johnson. It led to Sidney's second missed field goal attempt, and Tipp led 21-7 at halftime.
"Anytime we seemed like we got some traction, we did some things to not help ourselves, and they also did some things to help stop our momentum," Doenges added. "They're a well-coached team. They're a good team. It just seemed like we couldn't get any traction."
There was nothing happening for Sidney's offense in the second half, while a lot was happening for Tipp.
The Devils added points with 3:36 remaining in the third quarter on a field goal by Jackson Kleather, who was also perfect on extra points. Later, Everhart rushed for a 31-yard TD run, and Griffin Caldwell's 10-yard scoring run cued the running clock halfway through the fourth.
It was exactly the response their coach wanted to see.
"I thought our kids responded well (to the weather delay)," Burgbacher said. "Both teams had to deal with that. I thought we came out a little bit flat after that, and Sidney made a big play there. But what I liked was the response. We talk about the response a lot. I thought our kids responded well."