University of Cincinnati recruits CJ Doggette and Tyler Gillison pave the way on defense as the Tigers built on their impressive Week One victory at Massillon Washington with a win over another of Ohio's royalty programs, Cincinnati Elder.
Pickerington, OH –  Scrunching his nose and rolling his eyes, Jay Sharrett artfully dodged the question about what grade he would assess his Pickerington Central football team after a 28-10 win over Cincinnati Elder Friday night in a battle of perennial state powers.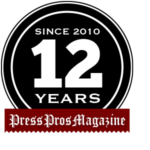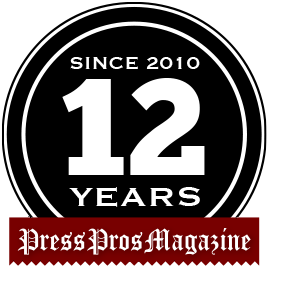 If Sharrett were blunt, he would concede that his offense – featuring a slew of new and largely inexperienced skill position players – has a long way to go if it hopes to reach the Division I final four for a sixth straight season. From the opening kickoff, when it was penalized for an illegal block, to the first play of scrimmage, when it fumbled the first of four times, Central was downright sloppy.
That learning curve, however, can be tolerated when Central is able to lean on a supremely-talented defense that could be the best in the state. The Tigers racked up 14 plays of zero or minus-yardage in wearing down a highly-regarded and diverse Elder attack.
The Panthers managed just 146 yards and eight first downs, keeping the game close for three-and-a-half quarters solely by feasting on the Tigers' mistakes.
"I can deal with penalties, but not turnovers," Sharrett said. "I can tell you for sure that will be a big focus in practice next week. Give Elder some credit for our problems on offense. They've got a really good defense. A program like that is not going to give it to you.
"You have to wrestle it from them. Our guys have been in a lot of tough ballgames and playoff games, and that's what we regarded this game as. Fortunately, our guys know what it takes to pull these games out."
In the final minute of the third quarter, Elder (1-1) pulled to 14-10 when quarterback Ben Hambleton exploited a breakdown in the Central secondary and connected with Andrew Harp on a 55-yard catch and run.
Just before the play, Tigers junior standout safety Alex "Sonny" Styles safety sprinted to the Central bench and vomited, perhaps directly or indirectly leading to some confusion.
Pickerington Central promptly fumbled again on the first play of its next series, and the Panthers seemed ready to pounce with the ball on the Tigers' 20. But Cincinnati-bound defensive lineman C.J. Doggette, who had a brilliant game, sacked Hamilton on third-and-long to stymie the drive.
When Elder got the ball again backed up against its own goal line, Central really pinned its ears back. Linebacker Tyler Gillison, another Cincinnati recruit, picked off Hambleton, but fumbled trying to score. But moments later, defensive back Troy Lane strip-sacked Hambleton and Doggette recovered the fumble.
"I was just happy to help us get the ball back," said Doggette, who had an interception, a fumble recovery, two sacks and three tackles for loss. "We were far from perfect tonight, but our defense really keyed on their top guys and tried to put a lot of pressure on them. Except for a couple plays when they got loose, we really had them on their heels."
After having a touchdown run negated by a holding penalty, Central faced third-and-goal at the 15. On a double reverse, diminutive wide receiver Kasey Middendorf rolled to the right and zinged a pass to Derek Grimes, who made a spectacular diving catch in the end zone.
"We put in that play like a month ago and have been practicing it every day for two weeks just in case we needed to break something," Middendorf said. "It feels really good to throw my first TD pass, but Grimes made a great play and my quarterback (Braden Mantooth) made a huge block to keep the play alive."
In the final seconds of the first half, Middendorf caught a 7-yard TD pass from Mantooth to make it 14-3.
Sharrett said the time seemed right to run the gadget play.
"As much as anything, we thought the flea-flicker was a good idea there because we'd have it on the right hash and it would give our kicker a better opportunity to make a field goal," he said. "Believe me, we run those plays not out of desperation, but to convert them at key moments. We put a lot of work into a play like that."
Doggette, 6-feet-2 and 275 pounds, snagged an interception on the next series, and Olando Kamara sealed the deal with an 8-yard TD scamper. Kamara had scored on a 7-yard run in the second quarter to put Central ahead 7-3.
Central whipped three-time defending Division II state runner-up Massillon Washington, 26-7, in its opener. The Elder matchup was a rematch of the 2019 state title game, won by Pickerington Central 21-14. Many of both teams' seniors played big roles in that game at Canton.
Central's defense did a whale of a job containing Hambleton, who passed for 242 yards in a 28-6 win over Covington (Ky.) Catholic in its opener.
Drew Ramsey, who made nine receptions for 180 yards and also rushed for 64 yards in that game, also was stymied by the Tigers' defense. He was limited to one catch for 12 yards, but much of the credit goes to the Central defensive front seven that applied tremendous pressure on Hambleton all night, forcing him into check-downs and short sideline tosses.
"Jeff Lomonico does a great job as defensive coordinator and he runs it fast and aggressive," Sharrett said. "Our blitz schemes really kept them stalled out and wore on them as the game went on. CJ really had a great performance, fighting double teams all night and still coming up with one big play after another. We've got a lot of guys like that on that side of the ball."
Central, which was top-ranked in the state all season before being drubbed by Cincinnati St. Xavier 44-3 in the state title game, will face another juggernaut in North Allegheny, Pa. in Week 3, then will travel to rival Pickerington North.