Suspended an hour and half by lightning, Versailles came out of the locker and stormed roughshod over Fort Loramie in the second half, racking up 508 yards, and 385 of it on the ground.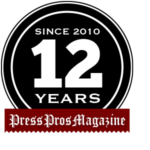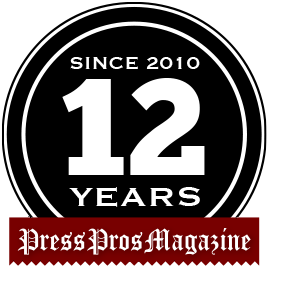 Fort Loramie, OH – In retrospect it was a bit like that scene from the old James Bond movie (For Your Eyes Only) where Roger Moore is being chased down a mountainside on skis by an avalanche.  007 always escaped unharmed, of course, but the Fort Loramie Redskins weren't so fortunate Friday night.
Versailles came to town, put up 21 first half points, then suffered its only stain when Loramie scored on the first possession of the second half after a 90 minute lightning delay…then bolted for 27 unanswered points and 508 total yards for the game in an impressive 48-7 win over the 1-1 Redskins.
Loramie has always been proud of its physical brand of football, but Versailles cast it aside Friday like a cat – a very big cat – would a mouse.  385 of those 508 yards were rushing yards, and 200 of them came from senior Jack Osborne, who only carried the ball seven times for those 200 yards…and scored three touchdowns.
"Credit to Versailles,"  Loramie's Spencer Wells said afterwards.  "They do a great job and they're a very solid team.  We had some opportunities early, but we just couldn't connect on them.  They made some big plays and it got away from us in the third quarter.  But this is something we'll learn from.  We're a lot better football team than the way we played tonight."
Versailles' Ryan Jones didn't disagree, saying, "Fort Loramie is a good football team.  We just played well defensively, we were able to run the ball, and I was really proud of the way we came out in the second half.  After a delay like that you never know how your team will respond…after they scored and got the momentum…we came back to show a lot of heart, a lot of character, and a lot of focus.  I was very pleased with that."
It was all Versailles, right from the outset.  The Tigers scored on their first possession after a ten-play drive when senior Landon Henry punched it in from five yards out at the 7:59 mark of the opening quarter.
The minutes later, after a Loramie punt, running make Jack Osborne would score the first of his three touchdowns on a 49 yard run to make it 14-0.
Loramie settled into a bit of that physical character on defense in the second quarter…until Landon Henry would score his second touchdown of the game with 37 seconds left before halftime.  Versailles went to the halftime locker room leading 21-0.
Loramie got the ball for the start of the second half, and with Caleb Maurer pitching it left and right to Logan Eilerman (eight catches for 114 yards) they moved it to the Versailles five yard line before lightning struck (literally) and referee Rich Fisher waved everyone off the field for ninety minutes.  When they came back Maurer ran it in on the first play to give Loramie life at 21-7.
But the band hadn't finished the fight song until Versailles quarterback Carson Bey hooked up with Noah McEldowney and the senior receiver slipped the tackle attempt by Loramie's Jacob Sherman and scooted 53 yards to trump the Redskins' score and push their margin to 28-7, and trigger the avalanche.
Three minutes later, after another change of possession on a fine defensive breakup by Eli McEldowney on a pass intended for Logan Eilerman in the end zone, Osborne ripped through the line untouched for 70 yards and another score to make it 34-7 at 5:01 on the clock.
Two minutes later, after a McEldowney interception at midfield, Osborne took off again, juked a couple of tacklers in front of the Loramie bench, and romped 50 yards for his third score of the game…41-7.
The final score of the game came in the fourth after the Versailles starters had left the field…when junior backup quarterback Connor Stonebraker ran it in from 5 yards out.
Of course a lot of the crowd had left by then, from both sides, and for Loramie's sake it probably saved them a nightmare.  Beatings like that don't have to Fort Loramie football teams very often, which is tribute to just how good the much anticipated Versailles is in 2021.
508 yards, 385 on the ground, and 123 through the air on 8 of 14 passing by Carson Bey, with a touchdown.  Bey, by the way, also ran ten times for 75 yards.  Osborne had his big night, but that was complemented by Landon Henry who toted it ten times for another 62 yards and a pair of scores.
Defensively the Tigers held Loramie to 267 yards, but 225 of that came through the air as Maurer had to air it out once down by 30 and with a running clock.  Loramie, who loves to run the ball, had just 42 yards on the ground.
"We've got a lot of seniors, they've been there before, and we have some good leaders on this team,"  added Ryan Jones.
"Landon and Jack had a great night for us.  Landon runs hard, he starts for us on defense, and of course Jack broke some big runs and when he gets in the open field usually no one's going to catch him.  But our offensive line did a fantastic job, too, because you can have all the running backs you want, but if they're not opening holes it doesn't matter."
It never did rain again, and there was no more lightning.  Someone said the only thing that resembled a streak was that of Versailles sprinting off the field to the locker room after the handshake line.
007, of course, got the girl at the end of For Your Eyes Only.  What Versailles gets is a date with Marion Local next Friday in Maria Stein.  The Flyers scored an impressive defensive win against a good McComb offense on the road Friday night, 10-0, to improve to 2-0.
"We need a great week of practice because Marion's always a great challenge,"  added Jones.  "We'll have to play our best."
Something like they played against Loramie, for sure. But don't count on an avalanche!