After a pair of humbling losses to Valley View last season, the Milton-Union Bulldogs delivered some payback for a big win in a Division IV, Region 16 game on Friday night.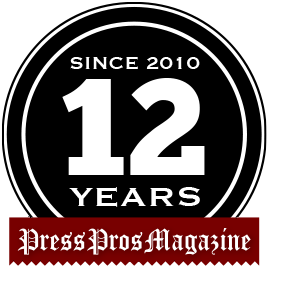 West Milton, OH – The same words used to characterize the 90-minute lightning delay also described the Milton-Union Bulldogs on Friday night.
Electric. Powerful. Flashes of brilliance. And a crash or two.
Last season's losses to Valley View High School by a combined score of 92-14 … including one in the OHSAA playoffs … left a lingering mark on this year's Milton-Union football team. This season – in a super-charged atmosphere worthy of the playoffs – it was Milton-Union that delivered the final strike.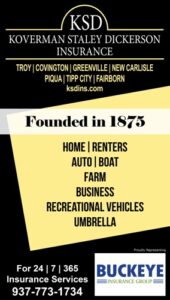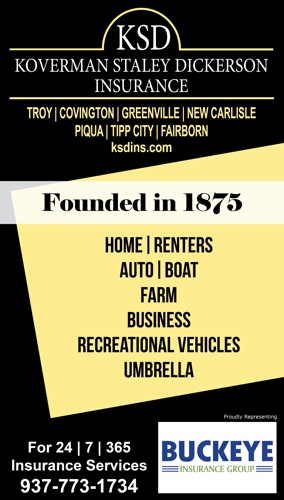 The Bulldogs scored the go-ahead touchdown on Blake Neumaier's 1-yard pitch early in the fourth quarter. The defense – despite some hair-raising moments – made it stand with a fumble recovery and a pair of defensive stops on fourth down.
The game ended on Valley View's Hail Mary attempt from the Bulldogs' 38-yard line as time expired. Sophomore quarterback Caden Henson's 28th pass attempt of the game slipped through a crowd of Spartans and Bulldogs without any takers in the end zone, preserving Milton's 26-22 victory.
"This is crazy. We have done everything for (Valley View) this year," Milton-Union senior Matt Pickrell said. "All the work we put in was to beat them.
"Seeing the ball in the air like that (on the Hail Mary) is nerve-racking. I saw Blake Brumbaugh get right in front of it and hit it. It was beautiful."
The victory was Milton-Union's first over Valley View since 2007. It also snapped the Spartans' six-game winning streak over the Bulldogs. The teams used to be foes from the Southwestern Buckeye League, but Milton shifted to the new Three Rivers Conference starting this school year making Friday night a non-conference game.
"It's huge," said Milton-Union coach Bret Pearce, who earned his 100th career victory with the Bulldogs on Friday. "For our psyche and for our confidence … to play a game that close the entire time and to come out on top, we hope will pay dividends later on this season."
Which could include another meeting with Valley View (1-1). Both teams reside in Division IV, Region 16. The top 16 teams in the 25-team region qualify for the playoffs. Milton treated Friday night as if this game already held that much importance.
The Bulldogs (2-0) scored on their first two drives. Junior quarterback Nate Morter lofted a pass over the defensive back and right into the arms of junior playmaker Blake Brumbaugh, hitting him in stride in the front corner of the end zone.
The second drive was delayed by that 90-minute lightning show. Play resumed at 8:48 p.m. to start the second quarter. Pickrell scored the first of his two touchdowns with a 19-yard catch from Morter. Pickrell got a step ahead of his defender and Morter found him in the back corner for the 14-0 lead with 11:19 left in the first half.
Valley View pulled within 14-8 on a 30-yard pass from Henson to shifty junior running back Jacob Clark. Clark weaved his way through Milton's defense most of the game … except for one defensive gem in the fourth quarter.
The teams traded touchdowns to start the third. Pickrell lined up uncovered along Milton's sideline and Morter found him for the 25-yard TD and 20-8 lead.
"Morter is really good at putting the ball right on the money," Pickrell said. "It happened so fast. It was a good ball and any ball I can catch is a good throw."
Valley View answered with Clark's 14-yard screen pass, making it 20-15. Clark then scored on a 1-yard run with 3:07 left in the third for Valley View's first lead, 22-20.
Milton's final scoring drive – capped by that Neumaier 1-yard TD – was set up by Brumbaugh's 36-yard halfback pass to Pickrell. A roughing the passer penalty on Valley View put the Bulldogs on the 12-yard line. Five plays later Neumaier scored. Valley View stopped Neumaier short of the end zone three straight times up the middle. On the next play Neumaier took a pitch to the right and carried a defender into the endzone.
"Our (offensive) line did a great job," Pearce said of senior Nick Walters and juniors Jesse Kurtz, Trevor Brazina, Jake Brown, Ethan Lane and Connor Yates. "That was a big, physical and fast defense. … They kept the chains moving and did a great job."
Unofficially, Neumaier finished with 61 yards on 20 carries. Junior Michael Elam added 25 yards on eight attempts as the Bulldogs finished with 99 yards on 36 carries. Morter completed 8-of-15 passes for 154 yards and three touchdowns.
Brumbaugh caught four passes for 84 yards and also completed two passes for 58 yards, including a 22-yard gain on a fake punt. Pickrell had three catches for 80 yards.
Pickrell also broke up a couple Valley View passes inside the Bulldogs' 5-yard line. The final one, with defensive help from Elam, came on Henson's heave from midfield on the Spartans' final drive.
"He's a leader on and off the field," Pearce said. "He had an injury last year that shortened his season. We're certainly glad to have him back because he's a playmaker."
"Our D-line and everyone else on the defense played a huge role," Pickrell said. "I have to give thanks to my teammates so I didn't have to do that more often. … Thank you to my brothers tonight. They made me and others look very good. I have to be very thankful for them."
Indeed, this one was an 1141 effort … eleven players for one goal.
Among other defensive highlights, Yates forced a punt following a finger-tip takedown of Clark in the backfield.
Sophomore Carter Burner and Brown stalled another drive with a sack.
Brumbaugh had an interception after Walters pressured Henson to throw off balance.
Junior Colton Hultgren recovered a fumble early in the fourth quarter.
Screen passes to Clark burned Milton-Union on a handful of plays. But on fourth-and-4 from Milton's 14-yard line, Lane waited for it and dragged down Clark in the backfield for a four-yard loss with 6:11 to play.
"I looked over at the sideline and saw coach calling screen. I read the screen all the way," Lane said.
"It feels really good. Since seventh-grade I've never beat them. … We have new coaches who push us harder and we condition more. I feel like we're a better team this year."
Valley View would vouch for that.
"I think (last year's scores) provided a little bit of fuel for Milton-Union," said first-year Spartans coach Ken Moyer, who played offensive line for the Cincinnati Bengals from 1989-1994. "Our guys, they have to learn to come out and bring their A game. We physically competed with Milton-Union. But we didn't mentally. We committed too many mistakes."
The Spartans had three touchdowns called back on penalties … two holding penalties erased TDs of 44 and 40 yards and a false start wiped out a 7-yard score.
"We have some things to clean up to win ball games like this," Moyer said.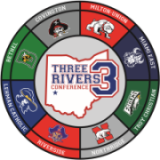 "We have great kids and they are learning how to win."
Milton-Union's lesson came last season with those tough losses to the Spartans. The Bulldogs were missing as many as five starters on defense in the first meeting and saw several more players leave the game. This time a healthy and energized Bulldogs team bolted out to the lead and then battled to regain it.
"It motivates us. It gives us confidence," Pickrell said of the win. "We're not going to give up after this. This is only the beginning of Milton-Union football."