He's not your average three-sport MAC athlete…because he doesn't play basketball.  But he does what he likes, he likes and does well.  And don't ever bet your lunch money with Landon Henry in a bowling alley.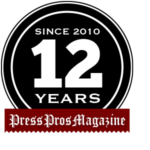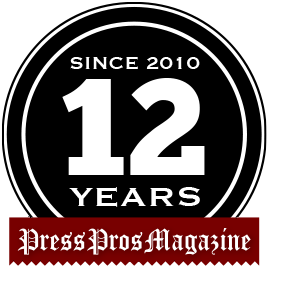 I probably watched senior Landon Henry a bit more than the average fan from either side, Versailles or Fort Loramie, Friday night.  He bears watching.
He's different than the average multi-sport athlete at your average high school – hard to put your finger on why.
The quiet riot out of the Tigers' backfield for the past two seasons, the 6′, 180 pound Henry is more capable than you might expect – quick enough, and tough enough, to break into the secondary.  Or, he can get you a tough couple of yards.  But he's also capable of slipping among opposing secondarys and catching the football.  Just don't take him for granted.
His multi-sport tag is different from the average high schooler…because he doesn't play basketball in the winter.
"I tried it [basketball] back then,"  he said during the recent off-season.  "And it really didn't appeal to me."
What did appeal to him…was bowling.  That's right, bowling!  Landon Henry averaged around 198 for last season's Versailles bowling team, putting up back-to-back 241 and 238 scores against Fort Recovery on one snowy morning in January.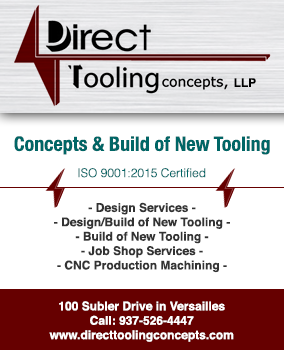 "I learned from my dad because he bowled in a weekly league,"  he says.  "I started in the sixth grade, he just kept working with me, and I caught onto it pretty quick.  I got to where I really liked it."
Better than basketball, the sport that gets the bulk of the attention in Versailles during the winter?
"Better than basketball,"  he answers, with a shy grin.
But he also likes baseball, and helped first-year coach Joe Harrmann's Tigers as a reliever last spring, coming on to throw strikes when strikes were not to be found to nail down a pair of late-season wins in May.  He looked a little 'funky' doing it, because he's not smooth like Mariano Rivera.  He's left-handed for one, and there's a lot of arms and legs coming at you (besides the ball) when you're trying to hit.  But he throws strikes.
And, he's dependable, and that's what matters when you need a first down, or a 4-10 spare, or the final out.
He does all of this in anonymity.  Regardless of how far the Tigers go in this most-talented and anticipated year, Landon Henry will be the least of people's conversation and attention.  He doesn't mind.
"I really don't keep track of things like that – or stats,"  he says.  "I just try to get better each day, whether it's football, bowling, or baseball."
He doesn't talk much, either.  What you just read here is pretty much the sum total of anything he has to say about himself.
Consistency?  Ask Ryan Jones, bowling coach Tyler Phlipot, or Joe Harrmann and they'll tell you they all benefit from the exact same Landon Henry.  What you see, you like.
"He's just a good guy, and no one is more humble,"  said Jones following Friday night's 48-7 win over Fort Loramie, a game in which Henry ran ten times for 63 yards and scored two touchdowns, the quiet complement in a 508-yard night.
"He runs hard.  He starts for us on defense…and I know he's a pretty good bowler.  We just need to keep him out of the bowling alley for a few more months."
And he almost never – ever – disappoints.  He just gets better each day!
We'd like to write more, but, well…you know.