Opponents worry first about Hilliard Darby's option game, but the Panthers' success throwing the football in a 21-13 victory over cross-town rival Bradley may earn them a new reputation.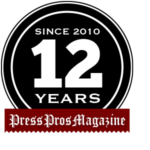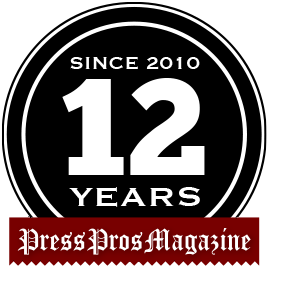 Hilliard, OH – Passing isn't supposed to be a strength, or even a moderately intimidating muscle, in Hilliard Darby's offensive arsenal.
That might be why Blake Horvath didn't ignore the assertion Friday that every receiver who's ever played has routinely made to the quarterback who failed to throw the football his way.
After all, you're usually open to anything after completing just two of six attempts for eight yards the previous week.
Horvath, though, worked too hard on his passing this past off-season to suffer such statistics again in Week Two against cross-town rival Hilliard Bradley, and he set about proving that on second-and-11 from the Jaguars' 24-yard line early in the second quarter.
"We ran a play earlier in the game that was similar to this one," Horvath said. "Our receiver came up to me afterward and said, 'I was wide open on the back side.' "
Whether he was or wasn't is immaterial, because Mathew Sech certainly found space on this snap and gathered Horvath's spiral over the middle for the game's first score and a 6-0 lead in Darby's eventual 21-13 triumph.
"Even before we ran the play, everyone was saying, 'That back-side post is going to be wide open,' " Sech said. "Sure enough, it was…and it was awesome."
Horvath added another TD throw late in the half on a 64-yard catch and run to tight end Benjamin Marsh and the Panthers added to that total with a dominant third quarter to secure their ascent to 2-0.
Bradley (1-1) made the final a closer-than-it looked optical delusion with a pair of scores in the final minute — the first after a 73-yard drive that ruined Darby's shutout bid with under one minute to play, and the second following an on-side kick and desperation drive.
That made the outcome appear more competitive, but Darby was never in danger, unless you count head coach John Santagata losing a night's sleep.
"That last minute was abysmal," Santagata said. "That's all I'll think about."
That and four penalties, which made life tougher for an option-heavy offense that can get stalled when behind the chains.
Horvath, though, is nifty enough running and throwing to make a lot of problems go away.
"Blake is a very talented guy," Bradley coach Mike LoPara said. "We knew they had that ability to throw it, because he's a tremendous quarterback. He's one of the best in the entire area. Nobody knows it, because they don't throw it much."
Darby seized on that surprise element after regaining possession with 1:41 left in the half at the Bradley 36.
Given their typical ground-oriented approach and the fact they were to receive the second-half kickoff, the Panthers figured to run out the clock on their 6-0 lead.
Instead, Horvath dropped back and found the 6-4, 225-pound Marsh rumbling free across the middle, angling toward the left sideline.
"The safety shot up the field to play the run and there was no one back," Marsh said. "Blake threw a beautiful pass and I was able to get away from the corner and just take off."
For the second straight week, Horvath finished with only six pass attempts, but he completed half of those for 92 yards and a pair of TDs. He also completed a two-point pass to Beau Bridges following Darby's final touchdown.
Horvath set up his team's clinching touchdown with his final completion, a 15-yarder to Sech on fourth-and-10 from the Bradley 31. Running back James Hakes barreled in from the 5-yard line four plays later.
"We saw some things on film we thought we could attack," said Horvath, who led Darby with 57 rushing yards on nine carries. "We were able to ride our running game last week, but this time the coaches up in the box sent down some good calls and we were off to the races."
Bradley couldn't duplicate the varied attack that put up 41 points in a shutout win over Sylvania Northview in the season opener.
The Jaguars flirted with a fast start, but missed a 37-yard field goal attempt at the end of their first possession.
Quarterback Bradyn Fleharty drove his team back into scoring position early in the second quarter, but threw a tick late toward Nick Bolin the right front corner of the end zone.
Darby sophomore Cole Horvath turned away the potential touchdown by arriving just in time for the interception.
"We actually had a busted coverage on that one," Cole Horvath said. "Our corner didn't hear the call so he was in the wrong place. I had to go and get his man. Luckily, I got there in time to pick it off."
Until its two-touchdown burst in the final minute, Bradley's offense went into hibernation after the break. It held the ball for only 3:02 and managed just one first down on its first three second-half possessions.
"We know if we can get the other team off the field, our offense is just going to chip, chip chip and run down the clock," Cole Horvath said. "If they can't get the ball, they can't win."
Bruce Hooley is the Central Ohio Market Manager for Press Pros. He hosts the We Tackle Life podcast on iTunes and GooglePlay and hosts The Bruce Hooley Show from 11 a.m.-1 p.m. Monday-Friday on 98.9 The Answer in Columbus.