'The first three sets featured some quality back-and-forth volleyball between Fort Loramie and Russia. The fourth set? Sometimes you have nights like those … and the Raiders were on the wrong side of a lopsided loss in the Shelby County Athletic League.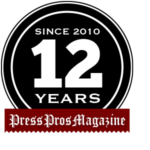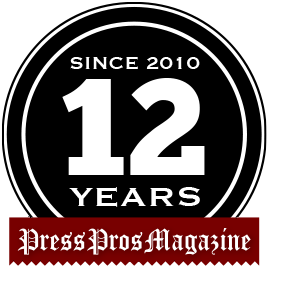 Fort Loramie, OH – The first three games on Thursday evening featured classic Shelby County Athletic Conference volleyball.
Lively? When Russia and Fort Loramie meet in just about any sport it typically is. This SCAL rivalry didn't disappoint with big swings, diving digs and sensational rallies.
Momentum shifting?  There were six lead chances and seven ties in the first game. Twelve ties in the second game. Seven lead changes and 11 ties in the third game.
Passionate? Practically every point was celebrated with big cheers … both on the court and in the bleachers as faithful spectators combined to fill one side of Fort Loramie's gym.
Fort Loramie and Russia played the first three games in tug-of-war fashion. Fort Loramie won the first game 25-18. Russia grabbed the second game 25-16. Loramie regained control after the third, 25-20. It set up a fourth game that appeared destined for the same.
"I don't even know," Fort Loramie senior Riley Heitkamp said of her team's stunning 25-9 victory to claim the 3-1 victory. "It was our bench energy. Our court energy. Everyone was so hyped to do it. It was just a team effort at the end."
At the risk of leaving someone out: Senior Ava Sholtis blasted winners at the net. Seniors Brooke Holthaus, Quinn Sholtis and Heitkamp delivered defensive gems. Senior Colleen Brandewie and Jada Drees and sophomores Skyler Albers and Summer Hoying all came up with a key stops or offensive stats at one time or another.
And then there was freshman Victoria Mescher. She broke a 19-all tie in the first game with a big hit and soon after delivered the game-winner with a cross-court slam.
"She brought some energy," Fort Loramie coach John Rodgers said of Mescher, who mostly plays JV but sits on the varsity bench during games. "We watched the women's Olympic team this summer and when they interviewed the players they said, 'We know what our role is. When we come in we have to bring energy.' She took to that. She went in and brought energy. That's really important."
For their part, the Raiders didn't give in even when the Redskins scored 10 of the first 12 points to start the fourth game. They battled … but their fate seemed already determined during that match-opening 10-2 run.
Leading 6-2, Fort Loramie sailed a hit out of bounds. The officials reversed the call ruling the ball was tipped by Russia. That swing in momentum received boos from Raider Nation. It delivered a boost to the Redskins. Loramie ran off the next three points behind Ava Sholtis' serves. Russia got as close as 10-5, but couldn't overcome the deficit.
The Raiders received solid play from a core group that includes senior Bailey Pohlman, juniors Cece Borchers, Jilian Chapman, Kate Sherman, Miah Monnin, Simone Puthoff and sophomores Carley Scott and Roni Poling. While the Redskins have taken major steps to fill the leadership void created by the graduation of 10 seniors, the Raiders are still searching for that with the loss of two key seniors from last season.
That was the topic of Russia coach Aaron Watkins' post-game, locker-room speech.
"Ours is more of a chemistry and mental game right now, as opposed to anything athletic or physical," Watkins said of the early-season struggles. "We lost two huge vocal leaders. Right now no one is stepping into that role."
Russia dropped to 1-2 overall and 0-1 in the SCAL. The win came against Covington. The other loss was served up by New Bremen. The team doesn't get much time to reflect on this one with a trip to Versailles on Saturday.
"We're playing competitive and that's what we want to do," Watkins said. "Obviously you want to win this game. Overall we're not worried; it's our third game of the year. We have a long while to figure stuff out."
Fort Loramie improved to 3-2 overall and 1-0 SCAL. Sandwiched between victories against Versailles and Minster were losses to New Knoxville and St. Henry.
"We're still maturing as a team. We're still learning," Rodgers said. "We're not as experienced as what people think we are. We're experienced athletically, but we're not experienced in big-game settings. That's coming along. You can't teach that. You have to experience that."
The Redskins got a dose of it on Thursday.
"We have it in us we just have to show it. We showed it tonight," Heitkamp said of the Redskins' potential. "We had a lot of bench players come in and do their jobs. No nerves or anything. A major team effort.
"I don't think our team has much pressure because we lost 10 seniors last year. It's a brand new team. … There's four of us returning but that's not a lot compared to other teams."
It helps when one of them is Ava Sholtis. The senior tore her ACL in the very first set of the season. She returned to the court … the basketball one … in time to help the Redskins win the Division IV state basketball title. She was showing no complications from that injury with booming kills (15) and well-placed aces (8).
"We knew it was going to be a tough game, it always is," Sholtis said. "We wanted to come out with as much energy as possible and get them out of system. … It's been a hard couple weeks of practice because we've been grinding a lot and we had a lot of games this past week. It just felt good to come back out and finish a team win."
Added Rodgers: "When I look at Ava I just smile. With all she's been through and to come back and be strong … she wants to kill every ball. I'm pulling the reins back on her a little bit."
There was no such attempt to slow down his Redskins in the decisive fourth game … especially not against rival Russia. Fort Loramie's back row players were throwing their bodies all over the court keeping balls alive and the front row players were attacking at the net with a put-them-away mentality.
"Players coming off the bench making plays. Supporting each other. We're a family," Rodgers said of the team win. "We say that in the huddle. It has a lot of meaning to them. We're playing for each other on the floor."
And, with team efforts like Thursday, celebrating off it.