Playoff aspirations of teams that triumphed last week seek another shot of adrenaline amid neighborhood battles in Hilliard and Worthington, plus a possible D1 semifinal preview at Pickerington Central.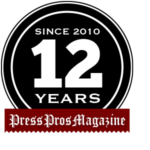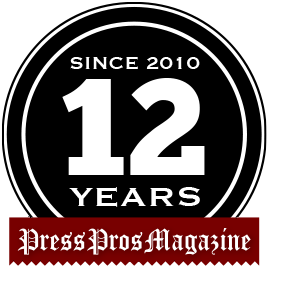 Way back in the early-1990s as Northwestern transitioned from laughingstock to relevance in the Big Ten, then-head coach Gary Barnett brought his charges to Ohio State intent upon announcing themselves contenders.
Barnett — who three years later would stun the conference by taking the Wildcats to the Rose Bowl — instead reaped a 51-3 drubbing for his trouble.
He deemed the defeat, "a dose of reality, right between the eyes."
While a 5-4 record in Week One of Central Ohio picks isn't quite on par with that characterization, it was nonetheless humbling and introduces the hope for a drive down the middle on this mulligan after the initial swing clearly wound up in the weeds.
Had Reynoldsburg not lost late to Upper Arlington and had Westerville North rewarded the faith placed on it as an upset winner over Westerville Central, 5-4 would have been 7-2 and cause for celebration.
But, as Bill Parcells would no doubt note, "You are what your record says you are," and so here we go attempting to apply some second-week lipstick on the pig of Week One picks.
Hilliard Bradley (1-0) at Hilliard Darby (1-0) — Darby QB Blake Horvath was phenomenal in a win over Orange, rushing for 163 yards and two TDs. Sophomore Bradyn Flaharty completed 14-of-21 for 124 yards in a 41-0 Bradley win in the opener and benefitted from two 100-yard rushers. That balance and a size edge up front gives Bradley a slight nod in a close one that would forge a 5-5 tie in the series.
Cincinnati Elder (1-0) at Pickerington Central (1-0) — Central made the long trip to Paul Brown Tiger Stadium and humbled Division II state runner-up Massillon Washington (26-7) and now takes aim at a DI state semifinalist from last year. There might not be many points in this one, but expect Central's outstanding secondary to make the difference in a close finish.
Westerville South (1-0) at Westerville Central (1-0) — Cancelled due to Covid.
Westerville North (0-1) at New Albany (1-0) — North came close to upsetting Central in its opener and now hopes to avenge a 34-3 loss to New Albany in last year's state playoffs. The Eagles will have too much for North on the ground, given that Jadyn Garnes and Christian Manville combined for 265 yards and five rushing TDs last week.
Worthington Kilbourne (1-0) at Thomas Worthington (0-1) — The Wolves should dominate this one based upon their easy victory (43-0) over Walnut Ridge and Thomas Worthington's 21-11 loss to Westland. The Cardinals will have to throw it a lot to stay close, but Kilbourne has too much in the backfield with J.J. Calip and Justin Allen.
Toledo Whitner (1-0) at Dublin Jerome (1-0) — The Celtics started first-year coach Brett Glass off with a win, but have a much harder task with Whitmer, which hammered Toledo Start (49-18). Whitmer quarterback Kevin Hornbeak threw for four touchdowns and running back Steven McCoy compiled 270 all-purpose yards. If Jerome avoids kicking it to him and leaves the game in the hands of running backs Preston Everhart and Luke McLoughlin, it will prevail in a close one.
Olentangy Berlin (1-0) at Olentangy Orange (0-1) — Berlin should be stoked for this opportunity, its first against Orange since becoming the fourth Olentangy high school four years ago. The Bears haven't beaten an in-district rival yet, but this seems the moment to erase that distinction. Orange struggled mightily on offense in a loss at Darby. Berlin's offense was no juggernaut against DeSales, but did just enough, as it will again this week.
Olentangy (1-0) at Chardon Notre Dame-Cathedral Latin (0-1) — The Patriots figured something out defensively in their 29-17 home loss to Westerville South. They allowed no points in the second half, and won't face much of a threat in an opponent that lost its opener 44-14. It's a long way to go for a win, but at least it will be a fun bus ride home for Olentangy.
Cincinnati Turpin (1-0) at Dublin Coffman (0-1) — Coffman went to Warsaw, Ind., for its opener and got steamrolled for more than 500 rushing yards. That's a bad sign with Turpin rolling into town behind physical tailback Keenan Alcalde. The Shamrocks will be better, but still not good enough to get first-year coach Geron Stokes his first game ball.
Grove City (0-1) at Hilliard Davidson (1-0) — Davidson went north to Broadview Heights and rode Johnny Weir's 195 rushing yards and three touchdowns to a three-point win. The Wildcats also benefited from Leo Nixon's 84 yards and a score. Grove City put up 362 yards on offense, but could not overcome a 27-14 halftime deficit in a two-point loss at home to Dublin Scioto. Davidson's ground and pound will pound out a win by more than a score.
Cleveland Glenville (0-1) at Olentangy Liberty (0-1) — Liberty's 22-7 loss at Steubenville was eye-opening for its inability to build on an early 7-6 lead. Glenville put up a better fight in a loss at defending Division II state champion Chardon. Liberty is fortunate this one is at home or the pick would go the other way, but expect the long trip to take just enough out of the Tarblooders.
Upper Arlington (1-0) at Toledo St. Francis (1-0) — Don't sleep on the team that falls behind in this one. UA overcame a 34-14 deficit to shock Reynoldsburg (42-41) on a TD pass with 23 seconds left. St. Francis overcame a 14-0 deficit with 21 unanswered to make a winner of first-year coach Bruce Gradkowski, who played college football at Toledo and for a host of teams in the NFL. Carson Gresock will be a marked man after gaining 384 rushing yards last week. Expect the Knights to prevail in a nail-biter.
Pickerington North (1-0) vs. Walnut Ridge (0-1) — North benefitted from some tasty field position courtesy of several Lancaster turnovers in its opener (23-10). Walnut Ridge couldn't crack 100 yards offensively in its shutout loss to Kilbourne. This will be a pushover for the Panthers.
Bruce Hooley is the Central Ohio Market Manager for Press Pros. He hosts the We Tackle Life podcast on iTunes and GooglePlay and The Bruce Hooley Show from 11 a.m.-1 p.m. Monday-Friday on 98.9 The Answer in Columbus.