The sophomore from Rockwall, Texas, has had a host of competitors during spring and pre-season practices, but it appears that he has won the position going into the opener against Minnesota.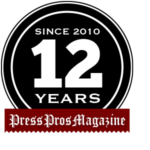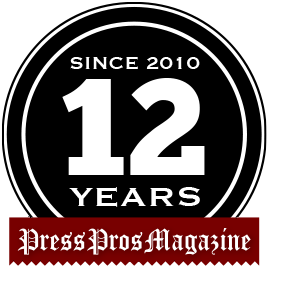 Jaxon Smith-Njigba was such an accomplished receiver prospect that recruiting services such as Rivals, 247Sports and ESPN put a five-star label on him and spread the word that he was one of the top 50 seniors in the United States.
Five-star means you basically walk on water rather than a football field with the others.
How good were the reviews?
The state of Texas is as large as a lot of countries, and it produces football players like Goodyear does tires.
Smith-Njigba was rated the No. 5 player in the state. Enough said about that.
But when he signed a national letter of intent and enrolled at Ohio State before the 2020 season, he discovered that there were a lot of men like him in the receiver room wanting to catch passes on Saturday.
For starters, Chris Olave and Garrett Wilson were near NFL-ready stars.
Smith-Njigba looked one way and there was Julian Fleming. He looked the other way, and there was Jameson Williams. There also was Gee Scott Jr.
As a true freshman, Smith-Njigba did manage to get into seven games and lead the frosh with seven catches for 49 yards, including four for 32 yards in College Football Playoff games against Clemson and Alabama.
Williams got tired of waiting and transferred to Alabama and Scott requested a move to tight end.
But this spring there was even more competition for Smith-Njigba in the form of hotshot freshmen Emeka Egbuka, Marvin Harrison Jr. and Jayden Ballard.
Through all of that fighting to be seen, it appears that position coach Brian Hartline has chosen Smith-Njigba to start the season and Big Ten opener as the slot receiver against Minnesota next Thursday in Minneapolis.
"It's his dominance in the running game (as a blocker) through spring that has been really good,'' Hartline said. "He (also) does a really good job of finding spaces.''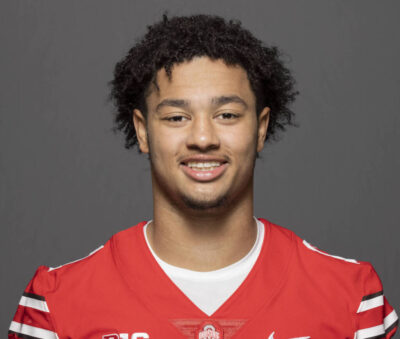 Of course, with such competition comes the reality that a couple of poor practices might get you back on the sideline. Smith-Njigba is at the head of this hungry pack.
Hartline, who was a gutsy and clutch receiver for the Buckeyes, thinks his group is ready for the Gophers.
"We're pretty darned close to being game ready if you ask me,'' he said.
Running routes and blocking from the slot is like trying to navigate Times Square in New York when foot traffic is heaviest on the sidewalks and crosswalks.
That man is playing among defensive ends and linebackers from the snap and later safeties who are trying to smoosh anyone with the ball or about to catch the ball.
How has Smith-Njigba done it?
"Just coming out and being (the other receivers) and playing hard and following the game plan and learning my role,'' he said. "It's a big role. I've said that I'm ready for it. It's a big role in the offense and I have to get prepared and ready for it, and I think I am.''
In high school, Smith-Njigba played split out and had a lot of clear space with which to work.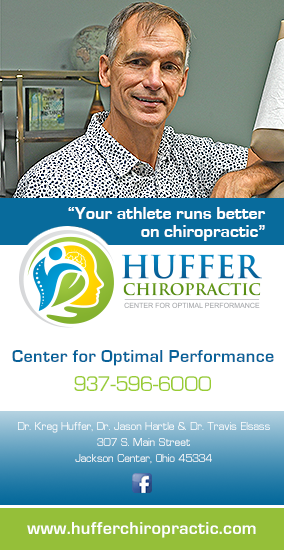 As a senior, he was voted the state 6A player of the year for catching 104 passes for 2,094 yards and 35 touchdowns. In 44 career games, he totaled 5,346 yards and 82 touchdowns.
Now, life sure will be different rubbing shoulder pads with 230- to 280- behemoths in the slot.
"I feel like I'm stronger, faster and I can bang with those guys inside,'' he said. "I blocked a little bit (in high school), but not as much now. I've always felts like I could block. It's going to be different. But every play since high school I've tried to make it explosive. Every time I get the ball, I want to make something happen with it. It's a big role. I've said that I'm ready for it. It's a big role in the offense and I have to get prepared and ready for it, and I think I am.''
Ohio State has been recruiting Texans hard since Urban Meyer became coach in 2012.
JT Barrett, who statistically is the best quarterback the Buckeyes ever had, is from the state. So is dynamic tailback JK Dobbins.
It's not unusual that Smith-Njigba saw the Buckeyes play for the first time until 2017 when they stormed from a two-touchdown deficit in the first quarter to defeat Penn State 39-38.
Until then, he tuned in mostly to Texas, Oklahoma and Texas A&M.
"They love Texas guys for a reason,'' he said of Ohio State. "There is a lot of talent down there. It's a blessing. A lot of Texas guys have come here and done a good job, and I'm the next guy up.''
With Olave, Wilson and the others, Smith-Njigba was a typical cock-sure wideout when asked who has the best hands among the receivers.
Why, himself, of course.
And who has the best feet?
"I'd hate to say myself again, but I will,'' he said.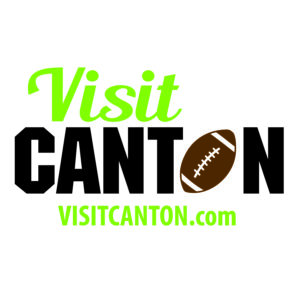 Smith-Njigba is high on quarterback CJ Stroud. They met when they practice for and played in the Army High School All-American game after their senior seasons.
"He's mature now – he's way mature,'' he said of Stroud. "He has always been competitive. He has gotten way stronger. His arm is stronger. He can sling.''
Hartline is excited about the maturity of his men.
"It has been awesome,'' he said. "Guys are maximizing their opportunities. My group is so mature. I always check on them every now and then, and they say, 'Coach, we're just listening. We're good.' At the end of the day, we have a mind-set that we have a lot of opportunities. We're going to take the best opportunities. It's going to be quality over quantity. Maybe it's like they are living a little easier (because of experience).''
This says it all about why Smith-Njigba looks to be a starter.
"It comes down to the best players playing,'' Hartline said.
Smith-Njigba is one of those players.