Minster picked up its first win of the season in what's become their usual manner…a shutout.  This time, however, they were on the smiling side of the scoreboard.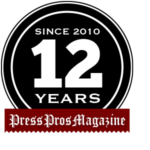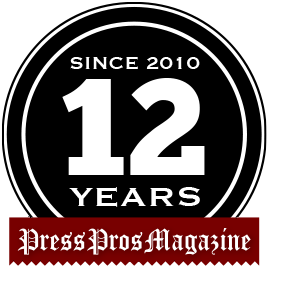 Minster, OH – Their coach, Cami Garman, had a relieved smile as she talked about her Minster Wildcats' getting their first win of the season Thursday, a 3-0 straight set win over visiting Troy Christian, of the new Three Rivers Conference.
"Good to win,"  she beamed.  "We started out kinda' hard against Graham and Fort Loramie, and those are two very good volleyball programs.  And we knew going in that it was going to take us a little while to get going.  We're young.  We're inexperienced.  But we have some strong talent.  They're just not sure how to use it, yet."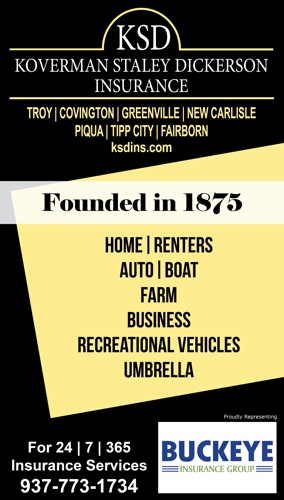 Fair enough, and it looked it that way…against Dave Fourman's Troy Christian girls who came in 1-1, with a loss to Newton and a win over Northridge;  and likewise, working to find their identity as a competitive unit.  Minster took the match in the same manner they lost to Graham and Fort Loramie…25-11, 25-20, and 25-19 – a shutout.  It's been all or nothing for the Wildcats.
"After losing to Graham and Loramie, it feels pretty good tonight to go home with a win under our belt,"  added Garman.
Troy Christian, however, did their best to make them work for it after the first set.
In the second set TC actually held the lead until the 12-12 point of the game, before having a couple of errant serves and mishits that allowed Minster to take control and score twelve of the last twenty points.
In the third, it was nearly identical.  Minster went up early, only to see Troy Christian come back on the strong hitting of senior Hallie Fourman to tie the game at 18-18.  Mistakes, again, cost the Eagles in the final push as Minster out-pointed them, 7-1.
"This is a tough league, and a tough place to play,"  said Fourman.  "There's a lot of tradition here, a lot of history.  But it's good to play these teams because it pushes us and makes us evaluate our own program.  It was a good challenge, a good team, and we had a couple of rotations that hurt us at the end of the second and third game.  But man…#24 for their team can really pound the ball.  So I'm super proud of our girls for how well they stayed in and didn't back down."
The afore-mentioned #24 for Minster was sophomore Lilly Barhorst, who at 5'10" has the spring of a gazelle off the floor and that knack of hitting down on the ball, driving it through opposing defenses…a bit like Paige Jones used to do at New Bremen.  She had a dozen kills for the match, and could have had more except for a couple of spectacular blocks by Eagles senior, Sarah Johnson.
"She's really talented, and adapts very well on the court,"  says Garman.  "She's learning that you don't have to pound the ball every time, learning to adjust her shot according to the situation.  Sometimes she does remind you of another player with the initials P.J."
"I'm working on being patient with the sets,"  said Barhorst, afterwards, considering areas where her game can improve.  "Jayden (Clune) does a great job with the sets, giving it to who's ready, who's open…and when it's my turn I need to be able to adjust to her set."
Her instincts are natural enough to belie her age and inexperience.
"I was a manager for the team when my sisters played,"  she said.  "I watched a bunch of volleyball when they played – watched them a lot – they both played in college, so being around them, working with them, our coaches, and JO (Junior Olympic Volleyball) in the off-season.  I think all of that and bunch of repetitions have helped me."
Which is what's going to help Garman's young talent catch up with the challenge of playing a steady diet of New Bremen, St. Henry, Coldwater, New Knoxville, and Marion Local – MAC volleyball.  They need a LOT of repetitions!
"We're moving in the direction of having a culture for volleyball here,"  says Garman.  "And it takes a while for the girls to buy in, because here at Minster basketball is THE sport.  It might not look like it right now, but this year I think we're starting to see some of that 'buy in'.  Maybe not right now, but I hope by October 1st.
She never mentioned being shut out in their opening losses to Graham and Loramie, but it doesn't take a genius to figure out that it feels much better to win 3-0…than lose 3-0.
That's all they've known – all, or nothing.