Defensive coordinator Kerry Coombs and secondary coach Matt Barnes say that they expect to play more than six players back there in various capacities, but senior Josh Proctor could be one player with a defined position at deep safety.
Columbus, OH – Forget everything you knew or thought you knew about the various job descriptions of the players in the Ohio State secondary. That information just doesn't compute for 2021 and out the proverbial window it goes.
Remember last season when Marcus Williamson might as well have had the words slot cornerback tattooed on his forehead?
He would line up perhaps 5 yards off the line of scrimmage between a cornerback and outside linebacker where traffic is heavier only between the tackles.
Asked where he has been playing this preseason, Williamson said, "I'm a cover safety.''
There won't be any slot cornerback terminology coming from the Buckeyes.
The interesting part is that if things play out the way the coaches are planning, Williamson will be just another talented face in a crowded secondary on game day.
Defensive coordinator Kerry Coombs prepared the public for this change the first day he spoke to the media when he said he expects more than six defensive backs to be able to play in a rotation.
Secondary coach Matt Barnes reiterated that point when it was his turn to talk on Monday.
"We intend to play more than six,'' he said. "We intend to play as many players who are ready to play.''
At safety alone, that list of players reads like a grocery store trip for senior Josh Proctor when he was busy putting on 15 pounds during the off-season.
Asked which players might see the field at safety when Ohio State opens the season against Minnesota next Thursday in Minneapolis, Proctor chose to take a pass on the question.
"Honestly, I don't even know,'' he said. "Whoever it is, I know Coach Barnes will put the best two people – the best four – on the field. I know that in past years, we didn't have the (number) of DBs that we have now.''
Barnes can utilize Proctor, Williamson, Marcus Hooker, Lathan Ransom, Kourt Williams, Cameron Martinez, Bryson Shaw, Ronnie Hickman and Craig Young at safety.
That's no bull. So many of these men were four-star recruits. So many could start for many, many other teams.
Coombs and Barnes have stressed that they expect people in the secondary, whether they are labeled a safety or cornerback, to be able to play all over the field in every situation.
"We're very concept and technique-oriented," Barnes said. "We teach the whole. So, I can play a corner in the slot, I can play a traditional safety in the slot. Sometimes those guys that you mentioned, go cover a slot, and sometimes those guys play in the post and sometimes those guys play a third. And sometimes they play different things. We're less concerned with which Jimmys and Joes there right now. We're kind of more X's and O's right now."
Barnes said personnel will be played with a "game-to-game, week-to-week" plan.
"Whatever gives us the best chance to win. It's whatever we feel the matchups are like,'' he said. "To say we're going to pigeon-hole anyone into a position, we're not there right now.''
What is pretty certain is that Sevyn Banks will play one cornerback spot if he's healthy. That's iffy considering how much time he has lost because of injury.
Proctor very well might be the safety playing like a center fielder. Head coach Ryan Day raved about his play on Monday.
Barnes wasn't exactly using concrete when talking about Proctor later that day.
"He's an older guy,'' he said. "How much is he going to play? That remains to be seen.''
Don't get on Barnes for being elusive.
He said this about Ransom: "I expect to see Lathan all over the field this year.''
Day and Barnes also raved about Williams being one of the hardest workers they've seen on a football field, in film study or in the weight room. He was a must-have four-star recruit two years ago out of Harbor City, California, but lost his true freshman season because of a torn ACL.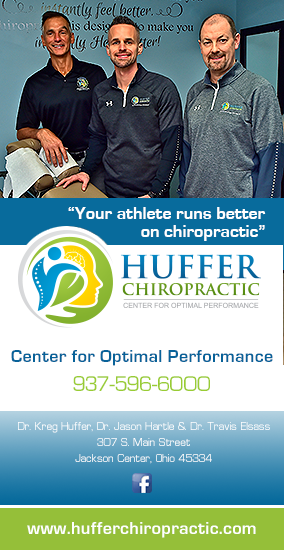 Proctor should play a lot somewhere on the field. Last season, he primarily held down a slot cornerback spot and shifted to safety when Hooker was injured going into the Big Ten championship game.
Although he has never had a clear-cut position, Proctor has played a lot. In 2020, he got into seven games, making 20 tackles. He backed up Jordan Fuller at safety in 2018 and 2019. In all, he has played in 27 games.
Coaches love his aggressiveness that plays just right for a deep safety.
One has to think that Hooker has lost his spot at least temporarily after an arrest for DUI on March 13 . It was his second such arrest since 2018.
He also didn't exactly light it up at safety in whiffing on too many tackles on receivers and running backs, and that's supposed to be the foundation for that position.
Enter Proctor, who likes to make ball carriers and receivers go splat with monster hits.
"I like the free safety spot,'' Proctor said. "I like being that person being over the top. I feel like I bring that energy. But I also like being in the box.''
His off-season was dedicated to gaining weight. He is up 15 pounds to 202.
"Really, I just felt like I could have been a lot stronger and more physical at the end of last year,'' Proctor said. "I came in focusing on my strength and working on my weight.''
The aim is to be more physical at the point of contact.
"But I try to play the same way – play fast and hit hard,'' he said.
Proctor said he has become more of a student of the game in trying to be around coaches more and taking notes.
"It's just focusing on the little details to know where I have to be,'' he said. "I feel like my patience has improved.''
Fans have to be frustrated about Proctor muffing so many opportunities at interceptions. He has been working on that, too, with a Jugs gun machine that spits out footballs are various speeds and angles.
"That's what I've focused on this year is catching the ball,'' he said. "I really get excited during the game. My eyes get big when I see the ball in the air.''