With the usual high expectations, New Bremen opened its season Tuesday with a convincing win.  But to Diana Kramer's content, a talented Russia team exposed some flaws she can't wait to fix.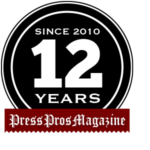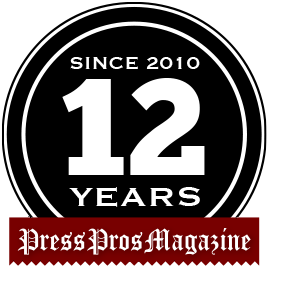 Russia, OH – They were all there to see it from New Bremen.  The culture of volleyball being what it is there now, they travel well to see the Cardinals play, expecting yet another deep run in November towards a third OHSAA Division IV title.
But a talented Russia team (1-0) made New Bremen's season-opening 3-1 win Tuesday look anything like the machine-like effort they exhibited to knock those same Raiders out of last year's Division IV regional final, denying Russia its first Final Four in volleyball.
New Bremen (1-0) took the match in four sets, 25-22, 23-25, 25-20, and 25-15, but blew big leads in the second and third sets, and at times played with the enthusiasm and confidence of  a Saturday morning scrimmage.
"I kept telling the girls, 'We're winning, but we haven't won yet'"  said Cardinals coach Diana Kramer.  "There's an art to playing with a lead, and we need to work on that.  We were winning by five a lot, but it felt like we were losing by five.  But tonight was our first real game, and I was pleased with what I saw.  We showed some grit."
They had to, because Russia is one of Division IV's most talented and experienced teams, loaded with juniors, and has knocked on the Final Four door now for three years under Aaron Watkins.  And while the Raiders played at times like they'd shot themselves in the foot…they scrapped, they hustled, and they wouldn't back down.
Trailing 1-0 after the first set, Russia came back from a 13-6 deficit to eventually tie the second set at 21-21, at 22-22, and 23-23, before closing out the last two points to win, 25-23.
"I had hoped for more,"  said Watkins.  "I thought that second set would get us going but we did shoot ourselves in the foot too much.  We talk about halves…you can't practice with half effort, you can't miss half our serves, we can't cover half the time.  Tonight we did a lot of halves."
Hoping for more meant getting off to a better start in the third set, but New Bremen immediately went out to an 8-2 advantage, hold that 6-point advantage for the next ten points, only to see Russia claw its way back to 22-20 before losing, 25-20.  To Watkins' point, they missed too many serves, failed to cover on defense too often, and never seized the momentum.  Ultimately, a 23-22 lead they took to overtake New Bremen in the second set would be their only lead in the match, outside of scoring the first two points of the first set.
New Bremen took the fourth set, comfortably, as senior Kaylee Freund (pronounced Friend) began to assert herself with one quick-set kill after another, and as a blocking force on defense.  It's early, of course, and one sensed that playing from behind throughout the match finally wore on Watkins' Raiders.
"Russia's going to win a lot of matches this year because they're a really – really – good team,"  said Kramer afterwards.  "I absolutely expect them to be in the regionals again this year competing for a spot in the Final Four.
"Us, we're just trying to find some consistency.  This was our first real game, we had some moments when we looked really good.  But in the second, third and fourth sets I kept telling them that, yes, we're winning…but you can't play like that. Everyone's going to be out to beat us, and there comes a time when you have to step up and make plays.  We have a lot of young girls on the court and some of them haven't played in big time situations yet.  We have to rely on each other.  Still, I was proud of the way they found a way to win."
They could take a cue from Freund, who is arguably the most athletic player in the talent-filled MAC…and seems to float above the net, a 30-inch vertical leap being her advantage.
"Kaylee did her thing tonight,"  said Kramer, careful to not overstate the point.  "I thought Melina Schrader played well tonight in her first varsity game.  Abigale (Powers) played a great game defensively.  There were some little things;  volleyball is a game of momentum…and being confident of who we are as a team."
The fans made the short trip back home happy, confident, in Kramer's words, that another talented Cardinal team is at hand, and a work in progress.
Russia, having won its opener over Covington on Saturday, fell to 1-1.  The Raiders face Fort Loramie on Thursday in another key challenge early in their season;  and Saturday they triple down for the week with a date to play Versailles.
"I was pleased with the way we fought back tonight, I told them that,"  said Watkins, but he wasn't convincing.
A win would have been nice – big.   He wanted some of that momentum that Kramer talked about.
He's going to need it by the weekend.