After winning their first Midwest Athletic Conference title since 2005, what's next for the New Knoxville volleyball team? Winning their second title, of course. The Rangers, despite being one of the smaller programs in the state, continue to be one of Division IV's best in Ohio.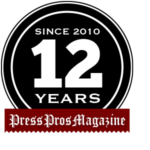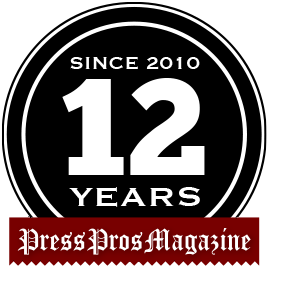 New Knoxville – Numbers are tough at schools like New Knoxville, which at the OHSAA's last count listed 36 girls in grades 9-11. That makes the Rangers one of the smallest Division IV programs in the state.
The numbers, though, are looking up for New Knoxville's volleyball team.
For starters, there's a need for more chairs along the sideline bench area as the varsity roster has swollen from seven players to eight. The senior class is loaded with six seniors, up from two seniors last season. The Rangers' win totals also climbed from last season with a 21-1 record overall and 9-0 record in the Midwest Athletic Conference.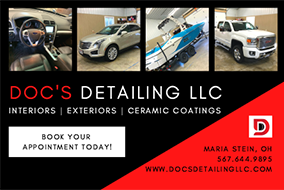 And, perhaps the best number that has the Rangers' looking up can be found in the Barn … the number 2020 hanging on that banner denoting last year's MAC championship.
Meg Lageman's team won the program's first MAC volleyball title since 2005. The fifth overall championship was special. This one was the first outright MAC volleyball championship in program history.
Adding a '21 will be a number's game, too … as in the nine teams in the ultra-competitive MAC looking to knock them off. Five MAC teams finished last season ranked among the top 10 in the state in Division IV – No. 1 New Knoxville, No. 3 New Bremen, No. 4 Fort Recovery, No. 7 Marion Local and No. 10 St. Henry.
"We've all been waiting a long time (for a MAC championship)," senior Avery Henschen said. "I definitely think we can't let it get in our head. We can't just focus on last year. We have to go out and expect to fight."
And, just like last year, there's no let-up in these Rangers. There can't be. There are eight varsity players on Lageman's roster which gives her two subs. Every player must know how to play every position.
It starts with a tight-knit group of seniors who as Lageman puts it has "known each other since they were born."
"All six of us have been playing together forever," added Carsyn Henschen, the defending MAC player of the year who recently committed to play for Duquesne University in Pittsburgh. "This is our last chance to get on the court together and prove what we can do to our community and others."
They proved plenty in 2020 … as noted by that fire truck-paced parade through town after winning the MAC. Seniors Haley Fledderjohann, Ellie Gabel, Avery Henschen, Carsyn Henschen, Melisa Waterman and Erica Weadock all return. They're joined by first-year varsity players sophomore Lauren Wingler and freshman Brynn Egbert.
Wingler and Egbert are being encouraged to take leadership roles this season, even with six seniors. After all, they'll be the two veteran players on next season's roster.
"I think we're used to it. Knowing we don't have depth we all have to be more well-rounded and we have to work harder," Fledderjohann said. "We can't get tired during games because there's not that many of us. We have to work harder in practice and hope that transfers over in games."
Added Gabel: "We're coming in and working hard every time because we know what we want to accomplish. It's going to take hard work to do that."
The Rangers started last season with seven players, including key 2020 graduates Morgan Leffel and Gretchen Dwenger. A season-ending injury to Dwenger seven games into the season left the team playing with six the rest of the way. They reached the D-IV district final before falling to New Bremen – the eventual D-IV state runner-up – in three sets.

Fort Loramie and Marion Local were the only other teams to win sets against New Knoxville last season.
"We have to be more mentally focused," Avery Henschen said of what the Rangers learned from that loss to New Bremen. "We can't go in there being afraid of another team because we're just as good. We need to show that.
"There's definitely more confidence but we can't expect to win everything. It's a new season and everyone wants to beat us."
Help is on the way. But the Rangers will have to wait until about 2035 for her contributions to win another MAC title. Lageman's due date to deliver her daughter is Aug. 29. Lageman hopes to be back in time for New Knoxville's first conference game against Coldwater on Sept. 2.
"We've always struggled with numbers a little bit," said Lageman, a 2015 New Knoxville graduate. "We're definitely blessed with this senior class. We'll miss them dearly. We have good girls coming up. Our senior class next year will be very small, but then we have some numbers following that.
"It's nice to actually have a sub and everything this season. I will say (2020 graduate) Morgan Leffel, she was a big loss for us with leadership on the court. We have to work with a freshman and a sophomore to become leaders on the court because it's a new role for them. These six seniors have played with each other forever. But it's definitely nice to have more than six players. I have options this year. That's nice to have as a coach."
During Lageman's maternity leave assistant coaches Jenny Fledderjohann and Madison Lammers (also the JV coach) will take over. There won't be any slacking off for the Rangers as if the substitute teacher is now running class. Not that Fledderjohann and Lammers would let them. There's too much respect for that … both for the coaches and for the grueling schedule that results from being surrounded by some of the state's best volleyball programs in both the MAC and Shelby County Athletic Conference.
"We have to go in with the attitude it was nice to win last year," Haley Fledderjohann said, "but this isn't last year anymore. It's a whole new season."