OSU defensive coordinator Kerry Coombs needs a few good linebackers from among a crew that includes Dallas Gant (still injured), Palaie Gaoteote (still ineligible pending NCAA approval of his USC transfer) and some other candidates battling injuries heading toward the opener at Minnesota.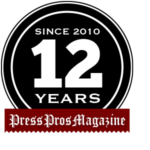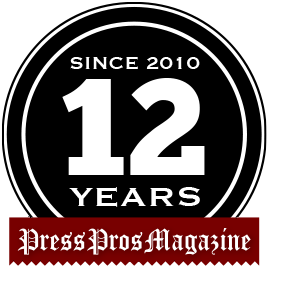 It might have seemed as though binoculars were needed to spot the opener against Minnesota on the schedule when Ohio State began fall practice.
But that date against the Gophers on September 2 in Minneapolis now seems as though it's like living next door to a noisy neighbor.
Buckeyes coach Ryan Day never viewed it that way from the start.
"I always want more time to get ready, so I would be nervous," Day said Monday. "But I think we have a chance to have a good team. I do. I think that we have some veteran guys. I'm pleased where we're at in a lot of areas. And now it's just a matter of how well we can prepare for the first game and sort things out."
The team, he said, is devoting half the time in practice to Minnesota.
Day did name CJ Stroud the starting quarterback for the opener, and that was a big step. He said the offensive line is almost settled.
We knew that Chris Olave and Garrett Wilson will be the wideouts and Jeremy Ruckert the tight end.
But what about linebacker?
The staff still sees Dallas Gant on another practice field working with those injured players in rehabilitation.
Then there's the NCAA again dragging its feet on an Ohio State eligibility issue by not announcing whether Southern Cal transfer Palaie Gaoteote will be eligible. Until then, he is enrolled and paying his own way.
"He has been through a lot and we're hoping he gets that waiver,'' Day said.
Other linebackers are banged up.
"Some of the guys just need to kind of heal up, which they're going to do," Day said. "Then other guys just keep continuing to get more reps and more experience. It's like a combination of those two. The more experience some of those guys get, the better."
There very well could be a deep rotation at linebacker. Day said he probably couldn't name three starting linebackers at this time.
"So, that's an area that we're just going to continue to talk about over the next few weeks,'' Day said.
He did say that Teradja Mitchell "will be on the field in some way, shape or form.''
BABB INDEED DESERVES CAPTAINCY
There had to be a lot of strange looks from Ohio State fans when it was announced that Olave, Mitchell, Thayer Munford, Zach Harrison and Haskell Garrett were chosen captains in a vote by teammates.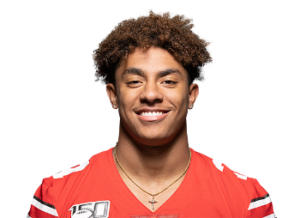 But what about Kamryn Babb being on the list?
The junior receiver from Christian Brothers Academy in St. Louis has barely sniffed the field. He played in seven games last season.
Recall, though, that walk-on receiver CJ Saunders was named a captain in 2019. The man truly was a leader and great in the classroom.
Babb, a communications major, is a three-time Ohio State scholar-athlete and two-time academic All-Big Ten selection.
He was redshirted in 2018 and 2019 because of ACL surgery and will be out at the start of this season with more knee problems.
"One of the more amazing stories I've been around,'' Day said. "He has been an unbelievable leader.''
Babb, who was ranked the No. 73 player in his high school class by 247Sports and No. 84 on the ESPN 300, recently spoke to teammates about facing and overcoming adversity.
THE BIG TEN AND COVID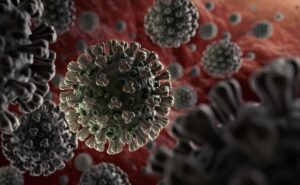 The Big Ten followed the lead of the Pac-12, Big 12 and Atlantic Coast Conference in declaring that its members that can't field a team because of too many COVID-19 infections will forfeit games and be given a loss.
"I don't know what to think of all that, to be honest with you," Day said. "Hope it doesn't happen."
Last season, games not played because of the virus were labeled cancellations.
Day said that approximately 10 Buckeyes have not been vaccinated. Those players will be required to be tested twice weekly. Vaccinated players will not be tested.
The Southeastern Conference, which has had a virus-be-damned stance from the start, has said that it probably won't announce a policy until just before the start of the season. That means next Wednesday.
SEC commissioner Greg Sankey said the conference medical staff has been talking twice weekly.
AND LASTLY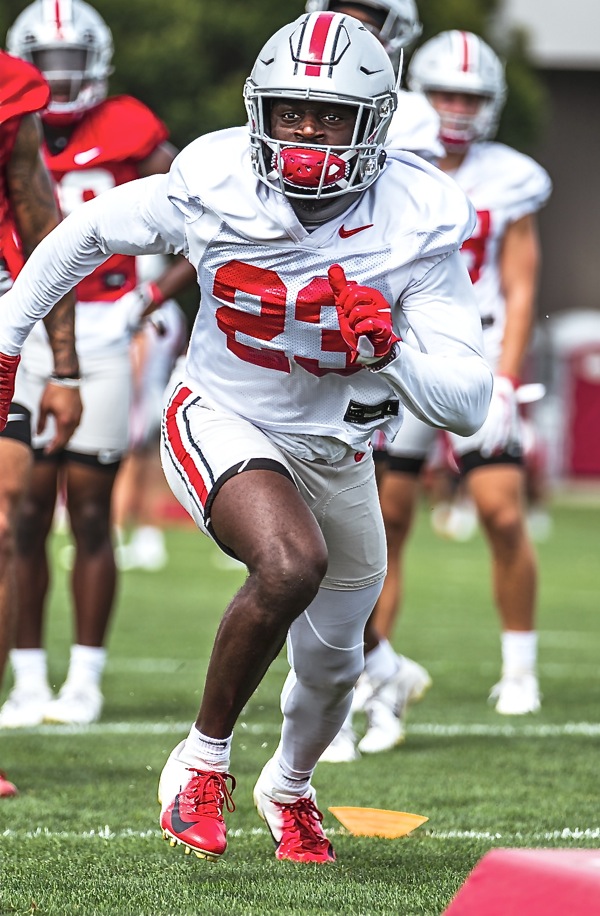 Two arrests for driving under the influence have put fourth-year safety Marcus Hooker under a "zero tolerance'' watch.
Hooker was suspended for the 2018 opener after being charged with DUI in his home state of Pennsylvania.
Another suspension resulted when he was arrested by Columbus police on March 13 after he was found sleeping at a McDonald's drive-through with the engine running and the car in drive.
Officers had to shatter the passenger window in order to get him out.
"He made a really bad mistake,'' Day said.
It was announced that Hooker was reinstated the day of Ohio State's Big Ten media day on July 23 in Indianapolis. He started five games in 2020.
Hooker might have lost more with Josh Proctor having moved into the starting job at safety.
"He's a different player with 15 extra pounds,'' Day said of Proctor.
The knock on Hooker was his failure to consistently wrap up ball carriers and receivers.