The popular singer from the 60s had so many, in fact, that it's hard to pick. But to many, or most, it was her first…and one that later stirred quite a controversy across the Atlantic when Cilla Black recorded it.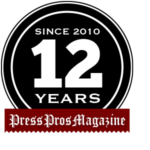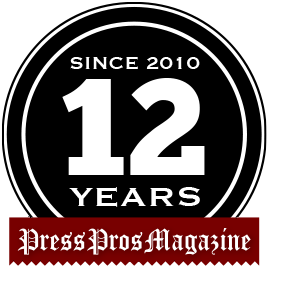 XM radio is great, of course. There's nothing you can't hear if you're patient to go through all those channels.
So driving this week while listening to Channel 6 (60s on 6) they played Dionne Warwick singing the old Burt Bacharach tune from 1963, Anyone Who Had A Heart, a personal favorite of mine when I was a teenager and learning to appreciate popular music and the British Invasion.  And looking back now, the back story of that song (and I enjoy that as much as music itself) is as good as the tune.  Read on.
Warwick was an up-and-coming star in the early 60s and Bacharach, while he really liked his new composition, was concerned that it was too complex for anyone to grasp and get it right. The tune changed time signature constantly, from 4/4 to 5/4, and had an awkward finish at the end. Some say it was the first example of a 'polyrhythm' in a popular music recording.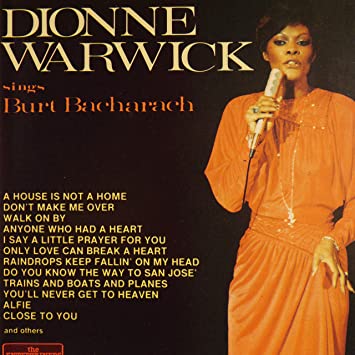 Bacharach offered the tune to Warwick because he felt her unique voice control fit the personality of the song perfectly.  Warwick had no trouble at all with the changing rhythms, and nailed it on the first take. It was released in late 1963 and within the first three months of 1964 had become Warwick's first Top Ten single and was soon on Top Ten charts across the world.
Imitation being the sincerest form of flattery, everyone jumped on Anyone Can Have A Heart to make their own recording. Within two years Petula Clark and Dusty Springfield had theirs, and eventually Olivia Newton-John, Elvis Costello and Linda Ronstadt, among others, did their version.
But the one that was most popular, and controversial, was that of popular British singer Cilla Black, who recorded the tune 1964 just as Warwick's record became an American and world sensation. Black's topped Warwick in Great Britain in terms of sales, and rose to #1 in Britain and Europe, causing a riff in the long-standing relationship between Warwick and Bacharach, who had urged and backed Black to do the record.  Bacharach irritated Warwick by saying, "The great thing about the British is that they've always 'got' my songs right away."
Black's recording was so good, and so popular, that it was later determined to be the #1 UK female hit for the decade of the 60s, which covers a lot of great songs and great artists.
It's too much to digest, I agree. It's just a great song, and one that when people hear it now are prone to say, "Oh yeah, I remember it. I loved that Dionne Warwick recording."
Except, was it Warwick?  Her record and Black's are so similar it's hard to tell them apart.  Many, in fact, said they preferred the more powerful sound of Cilla Black.
Here's the Black version, and if you care…go on Youtube and check it out the differences.  I think you'll see for yourself.
Cilla Black, by the way, died in 2015 from Parkinson's disease, and is still one of Britain's all-time favorite artists.