Opening weekend of the fall sports season met with a hopeful sigh from many…that we might have learned a lesson from last year, while being cautious that politics could still raise its negating profile.  In the meantime area football could be as strong as we've seen in a generation.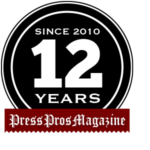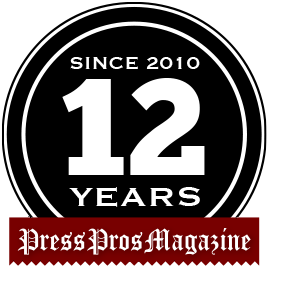 There came an email from Brian in Gallia County over the weekend to express appreciation for the start of high school sports being on schedule…"that maybe we learned from last year that we're not going to die if we're outside on Friday nights watching football.
"While I know nothing about Marion Local football, I read your story about their game on Friday night to see if you'd say something, and you did.  'No one was taking bets on what the DOH would have to say on Monday. And no one was that confident that DeWine or 'old what's his name' wouldn't somehow flip on it's your school, your community, and your choice.'  A lot of us believe that it is our choice, and that we'll be fine if we act on that choice responsibly. No one else even mentioned it, and thank you."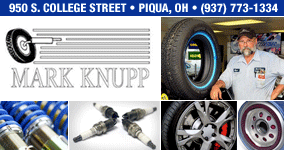 Brian, with appreciation for your concern about whether schools and kids will get to play this fall, I can assure you from what we saw on opening weekend that there thousands in communities all over Ohio that share your concern.  There were no masks in evidence at that Marion Local/Wapakoneta game, but what there was…was a nearly full house of people who believed that it was fine for kids to play and adults to watch, according to their own choice about personal safety.  All of our writers reported that there were good crowds at the games they covered, and no one seemed to mind if someone wore a mask.  I'm sure many had been vaccinated, and many had not.
As for, as you put it, "no one even mentioned it", there is a legitimate concern with people we questioned.
"I give it four weeks if there's no turn in the current numbers,"  said a fan in Wapakoneta.
Another, a Marion Local partisan, said, "It's political suicide for [DeWine] if he does flip.  His support for re-election in this part of the state would be zero."
So we play for now, and we wait and see, knowing it's inevitable that kids could be asymptomatic, or not report a slight fever or a sore throat that goes away in 24 hours – that they're worn out by the daily contradictions.  'Living' comes with different interpretations.
We scored nine out of ten on our Friday Night 'Picks' page last week, and no one could have come away from the weekend believing that what we intimated about Piqua, Marion Local, Coldwater, Milton Union, St. Henry, Arcanum and Versailles (among others) was an exaggeration.
Piqua showed athletes and depth all over the field in their 54-0 drubbing of visiting Belmont.  Running back Jasaiah Medley rushed for 94 yards and four touchdowns…and that was with a running clock in the second half.  The Indians led by 41 points at halftime.
Marion's score (31-6) over Division III Wapakoneta was impressive, but the offense was missing junior running back (and defensive linebacker) Drew Seitz, who'll miss at least the first three weeks of the season due to off-season surgery.  And still, the Flyers' defense held the Redskins to just 51 yards in the first half, 151 for the game, and one lone score late in the fourth quarter.
Arcanum was up big at halftime, as well, and their game with Dohn Community only lasted an hour an eight minutes in actual time.  Quarterback Bryce Schondelmyer threw for five touchdowns.
Milton Union, as predicted, was not challenged by National Trail and won 51-0.
Versailles, as predicted, had no issue with Celina, 42-0.
Coldwater handled Kenton easily, 44-14.
St. Henry squeezed Covington, 42-0.
The one miss we had…was Fort Loramie's 40-7 win over Minster, in the midst of an obvious retooling under first-year coach Seth Whiting.
And this week you'll see more on the 'Picks' page as we share more area schools that are going to push for post-season recognition, with or without a 16-team regional field.  The point being…high school football in west-central Ohio suddenly has more depth and parity than it's had in years.
Translation:  It's going to be worth $6 dollars to go out on Friday night and see for yourself, starting this week (Week 2) when Milton Union and Valley View meet in a titanic early-season match at Milton Union.  That game will say a lot about the Bulldogs next eight weeks, and beyond.
Coldwater, a huge pre-season favorite again in Division VI, actually travels to Cincinnati this Friday to take on Division I Oak Hills, whose schedule following Coldwater includes Lakota East and West, Princeton, Hamilton, Fairfield, Sycamore, and Colerain.
Next week…Marion Local and Versailles meet (Week 3) at Marion to say something about early season superiority in the MAC.  Both were extremely impressive in their opening wins.  And of course…Piqua and Troy meet early this year, in Week 3, to determine bragging rights in Miami County.
Go…see…while you can!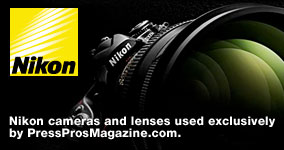 Finally, we're asked frequently about the photo equipment used at Press Pros, and we'll share that we use Nikon digital SLRs and lenses, almost exclusively.
A lot of what you saw from Friday's opening weekend was shot with the Nikon D5 and the new D6 camera bodies, with an assortment of telephoto lenses, fixed and zoom.
Someone suggested IPhones?  Uh…no!