Inexperienced Fort Loramie stuns the unsuspecting with a blowout season-opening win over rival Minster.
By Colin Foster for Press Pros Magazine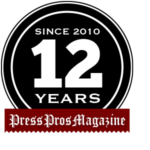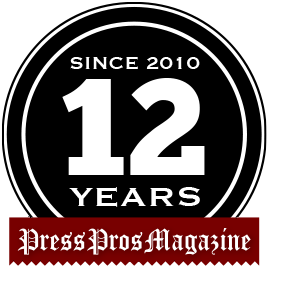 MINSTER – There wasn't much preseason hype around Fort Loramie football.
Maybe there should have been?
Junior playmaker Logan Eilerman (10 receptions, 100 yards, 3 touchdowns) was unguardable as Loramie scored 34 unanswered points to post a rare 40-7 romp of Minster Friday night at Memorial Field.
The Redskins return just three starters from last year's playoff squad (hence the lack of preseason buzz). They were buzzin' after Friday's win, which was their first over the Wildcats since 2013.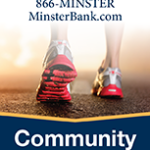 "A lot of people were overlooking us," Eilerman said. "We just came out and showed them that we are something.
"It feels really good because none of us have ever come here and beaten these guys. It's been a long time," he added. "It feels amazing, but it took all of us."
The all-time series now stands at 14-5 in favor of Minster. Ron Burgundy's iconic line, "Boy, that escalated quickly," sums up the 2021 edition perfectly.
Minster was leading 7-6 midway through the second quarter. Loramie hung 34 points on the scoreboard from the 3:28 mark of the second quarter to the 6:30 mark of the third.
Like Loramie, the Wildcats did not have many participants with starting experience. But their inexperience showed. Minster was outgained 369-88, and the majority of yardage came on its lone touchdown drive.
"We had eight snaps go either past our quarterback or on the ground," Minster coach Seth Whiting said. "We have plays called for first downs and we get holding calls. They were good calls. They held. The officials did a good job. … When we make mistakes, they're not little ones. We made huge mistakes tonight, and we put our defenses back against the wall constantly.
"There's times we look out on the field and we have four and five freshmen out there, and we have three or four sophomores with them," he added. "We have an incredibly young football team right now as far as who our contributors are. There's going to be growing pains."

Loramie's first offensive series began earlier than expected after Damon Mescher intercepted Johnny Nixon's deep throw on Minster's opening play. Loramie quarterback Caleb Maurer completed passes to Eilerman and Elliott Davis. Runs by Mescher and Jacob Sherman moved the Redskins inside the red zone, but they soon faced a third-and-14.
Then the playmaker was given a chance to make a play.
On said third down, Maurer heaved a high pass to the back of the end zone. The 6-foot-4 Eilerman leaped and made a catch in traffic. He had an inch or two in-between his feet and the out-of-bounds line when he came down.
"I just jumped up and caught it and tried to get my feet in the best I could," Eilerman said. "I looked over and saw it was a touchdown. I got pretty fired up."
The Wildcats started fresh on their next series.
The debut of highly-touted freshman quarterback Brogan Stephey couldn't have been much better. He threw for two fourth-down conversions. Freshman running back Connor Schmiesing ate up yards on screen passes and runs. Stephey eventually dented the scoreboard with a 1-yard run, and his extra point gave Minster a 7-6 lead late in the first quarter.
However, there wasn't much positive for Minster going forward.
The Redskins had back-to-back possessions start at the Wildcat 41-yard line after forcing punts. The first drive stalled at the 20, as the Wildcats' Nathan Oldiges recovered a fumble on a botched fourth-and-one run. The latter drive ended with a 19-yard TD run by Mescher with 3:28 left in the first half.
The score ballooned to 21-7 less than a minute later.
Stephey had a pass tipped and wind up in the hands of Eilerman, who ran 32 yards to the Minster 3-yard line. It set up a 3-yard scoring run by Mescher.
"This is a brand-new defense, and I think you saw that early on with some guys trying to get a feel for it," Fort Loramie coach Spencer Wells said. "I think we were excited at first. We had a lot of adrenaline going. But then I think we got a second wind and really controlled it up front. Credit to Brad Frilling, our defensive coordinator. We made some great adjustments with some different defensive line movements that I think really helped. We played good on the backend. We caused turnovers, and we had big plays. It was fun watching them play as a unit."
Loramie scored in bunches to start the second half, effectively putting away the game.
A seven-play, 60-yard drive was capped by a 12-yard TD pass from Maurer to Eilerman on the opening drive of the third quarter. Less than a minute later, Eilerman scooped up a Minster fumble and rumbled 25 yards for another touchdown. Ethan Keiser's 10-yard run completed the scoring with 6:30 left in the third.
In his signal-calling debut for the Redskins, Maurer completed 14-of-21 passes for 196 yards and two TDs. He took the QB 1 reigns from graduate Collin Moore, who was one of Division VII's top players over the past few seasons.
"Caleb did a great job of going through his progressions and trusting his reads," Wells said. "I think he did a great job of leading and showing poise for being a first-time starter. He's been out both his freshman and sophomore years with injuries, so this is his first time really playing football. It's fun to watch. He's a great kid.
"Special teams were big at times," the coach added. "I know we had (some missed) extra points, but I thought our kickoff coverage was good. … Overall, I think our guys just played with great effort."
But is it time to cue the hype train in Fort Loramie? Stay tuned.
"We're just going to keep focusing on us," Wells said. "That's what we've done this whole preseason. We'll keep doing that and let the chips fall where they fall, but this is a fun group. I've said from the get-go that they have an edge to them and they're hungry. We've just got to keep working to get better. We've got plenty to clean up."