Carson Gresock rushed for 276 of his career-high 382 yards after halftime as Upper Arlington erased a 20-point deficit for a thrilling, 42-41 victory over Reynoldsburg.
COLUMBUS, OH  – Midway through the third quarter of a downright weird season-opening high school football game at Upper Arlington, the vibe in Marv Moorehead Stadium was not exactly upbeat. With high-powered Reynoldsburg leading, 34-14, a few disgusted home fans wondered aloud if the mercy rule (a 30-point lead) might be instituted.
"What were my thoughts at that time?" asked Golden Bears second-year coach Justin Buttermore. "Let's just say I wasn't thinking very positive thoughts."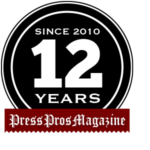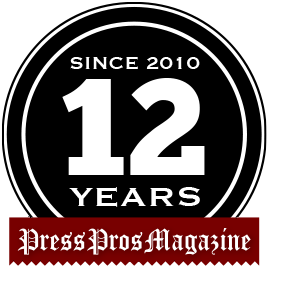 Buoyed by a punishing ground game anchored by the magnificent Carson Gresock, clock-chewing Upper Arlington certainly would not be regarded as a team capable of staging a remarkable comeback. But in a game for the ages, the Golden Bears did just that, scoring the winning touchdown with 23 seconds left for a heart-stopping 42-41 win over the shell-shocked Raiders.
"That's definitely not the way we drew it up, but I'm sure glad to be the team celebrating and seeing the fans rush the field after going through some rough times," Buttermore said, referring to challenges caused by COVID-19 and a slew of tight defeats in a 3-5 2020 season.
The way the winning TD came about was, however, a piece of brilliance.
After a rare defensive stand flipped field position, UA took over at the Reynoldsburg 40 with 2:28 remaining.
Gresock – who rambled for 382 yards, 276 of which came after halftime – put together two runs of 35 yards, but was stopped cold to force a third-and-7 at the Raiders 12. The way Gresock, a 5-foot-10, 220- pound wrecking ball, was ripping through the tiring Raiders defense, a fifth TD run was certainly a viable option.
Instead, after a timeout, quarterback Simon Monnin faked a handoff to Gresock off right tackle, adeptly rolled to his left and hit Lance Thrush in stride over the middle in the end zone for a touchdown with 23 seconds remaining.
"The play was supposed to be a wheel route out of the backfield with two options," Monnin said. "I saw three guys packing the box looking for Carson, so I kind of improvised and went with the second option…and found Lance all alone running through the end zone. What a crazy, crazy way to end it."
Buttermore said the mere threat of Gresock running on third-and-7 made the play successful. Gresock is coming off a season which he rushed for 1,301 yards and 11 TDs in just eight games. He's one-quarter of a way there already.
"Simon did a great job executing that play," Buttermore said. "With all eyes on Carson, you get the opportunity to run a play like that and have it work.
"What a performance that was by Carson. I don't know how many yards he had, but when we got down, the only way we were going to come back was one score at a time. That's how we're built. Carson not only was picking up big chunks, but was hitting some big ones, too. I think we definitely wore them down as the game went on. Man, we just kept fighting and fighting and fighting. What an unbelievable effort being so far down."
The dramatic TD pass, however, only tied the game. In attempts to block Zac Yoakam's extra point try, Reynoldsburg jumped offsides three times. But with the ball inside the 1, Yoakam delivered with a kick straight down Main Street.
With dangerous quarterback Dijon Jennings at the helm, Reynoldsburg advanced to near midfield but, with no time outs left, couldn't get into a position to launch a Hail Mary.
Jennings, one of central Ohio's top passers and owner of several Division I scholarship offers, passed for 307 yards, about two-thirds of it coming in the first half.
Every time Upper Arlington seemed to draw close, Reynoldsburg answered with a big play of its own.
When the Golden Bears pulled to 34-21 late in the third quarter, Raiders 5-5, 135-pound speedster Markez Gillam broke two tackles behind the line of the scrimmage on a reverse and scooted 82 yards to the end zone.
On UA's next play from scrimmage, Gresock broke free in the secondary and galloped in for a 49-yard TD, cutting the deficit to 41-28.
Early in the fourth quarter, UA mounted a six-play, 60-yard scoring drive, with Gresock plowing over from the 1, to make it 41-35.
After a rare defensive stop, Gresock ripped off a 62-yard run. But on second and goal at the 1, a high shotgun snap resulted in a botched handoff and Gresock fumbled. Thomas Watson recovered for Reynoldsburg with 3:42 remaining.
Backed up against its own goal line, Reynoldsburg ran three times and was forced to punt.
UA's winning drive was a thing of beauty.
"It's one of those things where we're not thinking the game is out of reach, but we knew we couldn't get it all back at once," Gresock said. "All we did was keep battling and hoped that our defense would make a stop or two. They did. I really think our defense won that game for us. They made it possible for us to come back."
Jennings came in off a season in which he passed for 1,394 yards with 18 TDs. He tested the UA secondary with long passes and also took off on a handful of effective bootlegs.
"We watched a lot of film of them, and we knew they were really, really athletic," Buttermore said. "You never really know until you get out there and see it live. We knew they were a big-play team and we did our best to at least contain those."
In light of the high-scoring shootout that took over three hours, it should be noted that the game was scoreless after one quarter.
.
.