Marion Local got 333 totals yards of offense, and two-thirds of it from the brother combination of Peyton and Kyle Otte, to beat Division III Wapakoneta in the season opener, 31-6.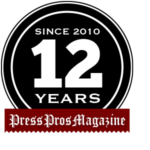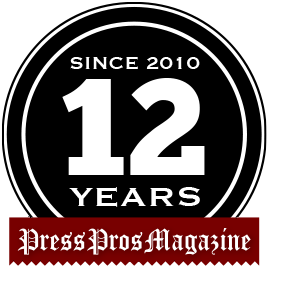 Wapakoneta, OH – The pre-game story was that Marion Local running back Kyle Otte had gotten stepped on by a steer at the county fair this week, and his availability might be questionable for Friday's opening game between the Flyers and host Wapakoneta.
As it turned out, Wapakoneta probably wished the steer had dressed for the game and not Otte.  Bruised foot and all, he rushed for 117 yards and a touchdown on the way to an impressive, eye-opening 31-6 Marion win while playing up four divisions against the Division III Redskins.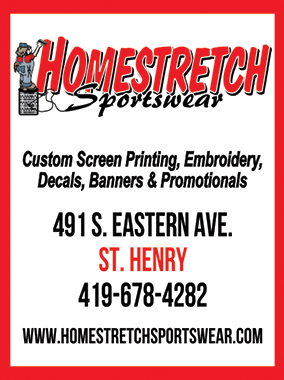 More impressive, the combination of Ottes – senior Peyton and sophomore brother Kyle – wore down Wapak by carrying the ball 40 times between them (Peyton 14 of them for 142) for 259 yards.  Oddly enough, or Otte enough, Marion could have won it on their contribution alone.  Passing-wise Peyton connected on six of nine attempts for 46 yards and a touchdown, but one hardly noticed.  The irony was…for such an impressive running performance by the Ottes, Marion's defense was the winning factor.
There were a few ironies on opening night.
One, a year ago no one was sure whether we'd have high school football at all.
Two, a year ago, when the suits finally decided that there would be football…the season was limited to just six conference games.  And because of that there weren't any of those interesting non-conference games between leagues, or even regions – no idea of how a particular team would fare against someone different, or even bigger.  Fact is, without 16 teams in a region this year there wouldn't have been a game between Marion and Wapakoneta on Friday.
But still, when Marion Local and Wapakoneta kicked off their 2021 schedule Friday no one was taking bets on what the local or state DOH would have to say on Monday.  And no one was that confident that DeWine or 'old what's his name' wouldn't somehow flip on it's your school, your community, and your choice.  So Marion made the most of its time, while they had it.
Returning eight of their eleven starters on defense from a year ago, the Flyers held Wapak to just 51 yards in the first half…and 151 for the game.  They dominated the line of scrimmage on both sides of the ball and made a slick Wapak quarterback, Braeden Goulet, mostly run for his life.  Goulet would finally engineer an eight-play drive in the waning moments of the four quarter and connect with wide receiver for Kaleb Walter for a coincidental touchdown, but that one drive and score was the sum total of the Redskins' highlights for the night.
Marion's highlights, however came early.  On their first possession of the game Peyton Otte side-stepped a pair of Wapak tacklers, got loose in the secondary, and outran everyone for 75 yards and a score to put Marion ahead at the 8:58 mark of the first quarter.  The point after was blocked, and Wapak got the ball back with some hope.  But hope doesn't move Marion's defense, which spent as much time in the Redskins' backfield as Goulet and running back Jace Mullen.
Marion led 6-0 midway through the second quarter when another drive featuring Otte left, and Otte right, moved the Flyers down to the Wapak nine yard line.  And on fourth down, Otte pooched a short pass to teammate Aidan Eifert, who moved a pile of traffic (with a little help from his friends) and shoved the ball and the Wapak defense back across the goal line for a touchdown and 13-0 lead.
Wapakoneta finally crossed midfield when they recovered a fumble with 5 minutes left before halftime, and moved the ball to the Marion 20.  But a deflected pass on fourth down ended up in the hands of the Flyers' Carson Griesdorn.  Drive done, half done, and Marion confidently walked in out of the heat to the locker room.
They came back out just as hot.  Taking the second half kick Marion put together a 14-play drive that spent eight minutes off the clock and culminated with a 26-yard field goal by Kevin Partington.  They led 16-0.
Still, Wapak couldn't move the ball, outside of a 24 yard run by Mullen following Partington's field goal that put the 'Skins' on the Marion 15 yard line.  But in the next four plays Marion's defense pushed them back, Goulet finally going down in the arms of Aidan Eifert's sack attempt to turn the ball back to the Flyers.
With six seconds gone in the fourth quarter, Kyle Otte finally got loose without a penalty and blew down the sideline 59 yards to make the score 24-0…after he ran it in for the two-point conversion.
Six minutes later Wapak connected with Walter for their only score;  but that was diminished by Marion coming right back down the field with a score from two yards out by Peyton Moeller…31-6.  Marion was just that dominating in their execution –  impressive, and ironic – for opening night.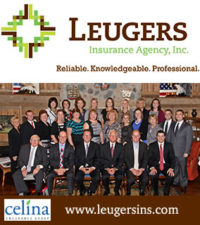 "Yeah, opening night is always a roller coaster," said Tim Goodwin afterwards.  "But you always like it when your defense plays well like it did tonight.  We had eight starters back, and two were out tonight, and we still played well.  We do some unique things and it's tough to go against it for the first time.  It's almost like playing against the triple option, not quite that bad, but the teams in our league that see it are more prepared for it."
No one could have prepared for the Ottes…like entry 1A and 1B in a horse race.  And getting stomped on by a steer was not going to keep sophomore Kyle out of opening night.
"It was just a little skin off my foot,"  he shrugged.  "It wasn't that bad."
"Everyone brought a lot of energy to the game,"  said Peyton.  "We made some mistakes because it's week one, but we outhit them and had some fun.  The offensive line came out and played great.  We were better this week in practice, and it showed in how we played tonight."
The brother act, of course, was impressive, too.
"I enjoy seeing his backside go through the hole and down the field,"  said Peyton of Kyle.  "I just say to myself, 'don't fumble'.  It's the big brother in me, I guess."
And the block on the 59-yard touchdown run was something you get once in a household.
"I didn't know if I would get to the end zone,"  said Kyle.  "But then I looked and saw that he (Peyton) was going to get that last guy."
"I knew I was going to get there,"  laughed Peyton.  "I knew that I would catch up with him in time, and he would get the touchdown."
All the adjectives you can think of…the Ottes were that on Friday night – novel, unique, charming, exciting, dependable.  Someone mentioned to Tim Goodwin just how good they were in the same backfield.
"Yeah, I think we'll do more of that,"  he deadpanned.
"But really,"  he concluded, "our guys just like to compete.  You know that.  You've watched us for years."
All of this on Friday night against a team four divisions higher in competition.
All this without junior running back Drew Seitz, who at 6'2″ and 225 pounds is do back in a couple of weeks from off-season surgery.
All this while missing two of the returning eight starters from last year's defense.  The only thing that Marion didn't get on Friday was the shutout.
One has to appreciate the irony.  No?