Hilliard Darby's defense bared teeth few figured it possessed to turn the Panthers' opener into a comfortable win over Olentangy Orange on a night where everything felt blissfully bizarre.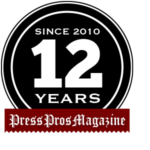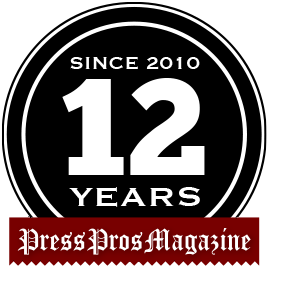 Long before things got started in the final season opener of his high school football career, Hilliard Darby senior defensive end Nathan Hendrix couldn't shake the feeling that something was amiss.
Not in a dreamy, how-did-I-show-up-for-school-wearing-nothing-but-underwear sort of way, but in a this-feels-weird-but-also-wonderful sort of way.
"It was odd," said Hendrix, sweat-soaked and smiling after a 17-0 shutout of Olentangy Orange Friday night at Darby. "So odd. I didn't realize it until I was walking out of the tunnel for special teams (warm-up). Normally, there's no one here early, but when we walked out tonight it was insane."
Panthers' fans, like loyalists everywhere in the Ohio Capital Conference, had been waiting much longer than just the normal interval between seasons to witness their charges in action, what with 2020 being played before no fans in Franklin County because of COVID.
Darby greeted them with a surreal Senior Night to kick off the school year — "Just to make sure we got that in," Hendrix explained — that featured a much stingier Panthers' defense than expected given the loss of eight starters to graduation.
"I thought we might start a little slow over on that side of the ball," Darby quarterback Blake Horvath said. "I thought we might get hit in the mouth a few times and then we would pick it up. But, wow. They stepped up in a big way. They were aggressive and made plays."
Instead, the unit Horvath operates took awhile to find its groove.
A.J. King's 33-yard field goal early in the second quarter supplied the only scoring in a first half where Darby managed five first downs and Orange squeezed out only two.
Three plays into the third quarter, however, Horvath cut around left end and outran defensive back Andre Robinson 51 yards down the left sideline for a 10-0 lead.
"We're an option team, so sometimes we can make some adjustments or communicate them a little better and that really helps us get going," Darby coach John Santagata said. "We wanted to do it a little bit earlier.
"We should have had it earlier. But some of our kids that are younger, they're learning. We wanted them to learn a little bit faster. We made that apparent at halftime."
The message clearly sunk in, because Horvath frequently found room second-half freedom via the left side, where tackle Hayden Gladden and guard Joshua Neri cleared space.
Neri is one of seven sophomores Darby starts, including five on defense.
"I'm not at all surprised," Orange coach Zebb Schroeder said. "Coach Santagata does a phenomenal job. Their program has a lot of tradition and their kids are very sound and play hard. We just aren't where we need to be yet throwing the football and that really hurt us."
Orange quarterback Jake Werling supplied most of his team's 117 yards total offense with 84 yards on the ground via 16 carries. He completed 5-of-12 attempts, but those completions went for only six cumulative yards.
That alleviated Santagata's pre-game concern over his secondary, which features three of his five sophomore defensive starters — Cole Horvath, Parker Schwandt and Mac Link.
The others are linebackers Brayden Kohl and Kaleb Dotson.
Hendrix helped hold down the middle of the field from his defensive line spot, speeding in to sack Werling late in the third quarter for a 15-yard loss that forced Orange to punt from its 9-yard line.
It appeared the Pioneers might avoid disaster when a chop blocked left Darby facing first-and-25 from its own 48-yard line, but three straight Horvath keepers moved the ball to the Orange 22 and set up the Panthers for their clinching score.
Horvath accounted for that one with a 3-yard run, putting the capper on an 18-carry, 164-yard performance on the ground.
"He's a tough kid," Schroeder said of Horvath. "He's one of the best athletes on the field, if not the best athlete. When you have a guy like that who runs it 20 or 25 times a game, it takes some toughness, because you really take some shots in the OCC."
Horvath attested to that afterward.
"I'm sore, but it feels great," he said. "It feels great to be out here and to have all the fans back in the stands. Plus, it's great momentum for next week against Bradley."
Darby will host its city rival, provided, of course, COVID doesn't intervene.
"Right now there's a sense of normal for the kids and for their families," Santagata said. "Hopefully, we can keep that going."
Bruce Hooley is the Central Ohio Market Manager for Press Pros. He hosts The Bruce Hooley Show on 98.9 FM The Answer in Columbus and the We Tackle Life podcast on iTunes and GooglePlay.