What started as a team nickname back in the third grade has followed the Indians' seniors into the 2021 high school football season. Piqua was certainly Bad Company for the Belmont Bison in the Indians' 54-0 rout in the season opener on Friday at Alexander Stadium.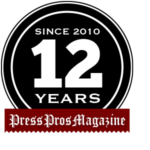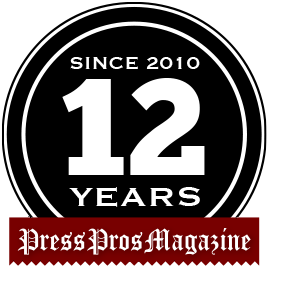 Piqua – The nickname started about nine years ago, when the current group of Piqua High School seniors were just starting to bond on the football field as third graders.
The Belmont Bison – Piqua's opening night opponent on a warm and humid Friday night under the lights – can vouch for its accuracy.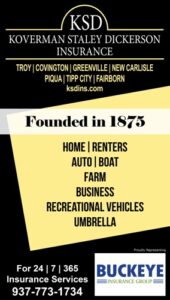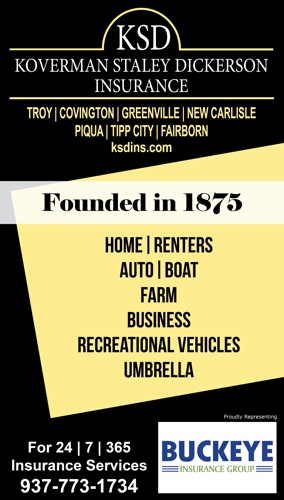 "Now these towns / They all know our name / Six-gun sound is our claim to fame / I can hear them say / Bad Company" — Bad Company
The Piqua Indians' defense was indeed Bad Company on this night. They barged right into the Bison's backfield time after time after time after … you get the idea. The Indians defense that allowed 230 yards per game and a paltry 3.9 points in 2020 resumed wreaking havoc in 2021.
The end result was Piqua 54, Belmont 0.
"We lost a few guys from last season but the main core of our defense has the same mentality," said senior defensive lineman Landon Hare, who led Piqua with seven solo tackles (eight overall) and forced two fumbles. "We have a lot of guys coming back that had some varsity exposure last year that I really think will carry into the season this year. Not much has changed."
While Piqua's defense was holding Belmont to 69 yards of total offense, Piqua's offense was rolling up 337 yards.
Senior running back Jasiah Medley outgained the Bison himself with nine carries for 94 yards and four touchdowns. His TD runs of 4, 17, 35 and 8 yards combined were four yards shy of Belmont's total offense. He had six touchdowns all of last season.
It was a tough assignment for a Belmont team that played just four games in the COVID-delayed season of 2020, going 1-3. That's a minimum of six games lost that would have provided valuable varsity snaps.
Piqua, meanwhile, is coming off a 7-1 season that ended with a heartbreaking loss with 28 seconds left in the Division II regional quarterfinals. Medley said the Indians have put the last-second loss to Anderson behind them … but they haven't forgotten how successful they were last season by winning the Miami Valley League. They're the favorites to win it again this season.
"I think we can be better than what we were last year. We just have to keep working. Keep practicing hard," Medley said. "Our chemistry is so great. We've all been playing together since third grade. When the next grade comes up we have instant chemistry with them, also."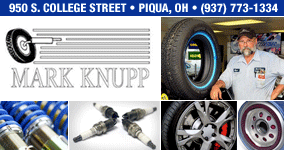 And it more or less blew up in Belmont's collective face Friday night.
Piqua led 27-0 at the end of the first quarter. It was 41-0 at halftime.
A running clock the second half limited Piqua to three possessions. They scored on two of them with second- and third-stringers. The final possession ran out the clock. The Indians scored on six of their seven first-half possessions. The one they didn't ended with a lost fumble.
In addition to Medley's four scores, a wide-open Ryan Brown hauled in quarterback Brady Ouhl's 30-yard pass. Tanner Kemp broke a tackle and pushed another defender into the end zone on an 11-yard TD run. Bryson Roberts weaved and juked his way to a 24-yard TD run. Quarterback Ky Warner capped a 12-play, 62-yard drive with a 2-yard score. And place kicker Jackson Trombley drilled six extra points.
"Our offensive line is great," Medley said. "We've got four great running backs that can all tote the rock. It's a great feeling to have that."
Roberts finished with 48 yards on two carries. Miller rushed for 49 yards on 11 carries. Warner had 43 yards on seven attempts. Kemp went for 26 yards on two carries.
Ouhl completed 6-of-7 passes for 63 yards and a touchdown.
And that defense? Belmont's Marquse Arnold, a swift and shifty quarterback, led the ground game with 39 yards on 14 carries for 2.8 yards per rush. Belmont's next three backs combined for 13 carries for minus-3 yards.
Junior linebacker Sam Schmiesing added six tackles (five solo) and senior linebacker Mason Osborne five tackles (four solo).
The defense forced Belmont into as many as seven fumbles and recovered three of them … one each by Osborne, Roberts and Anson Cox. Sophomore defensive back Romen Medley also had an interception.
"Bad Company," reiterated Hare. "Since we've been in third grade we've been calling each other Bad Company. We listen to Bad Company by Bad Company before every game. We blare it in the locker room getting our minds right.
"We've got a lot of beef up front. We've got a lot of guys willing to hit and be aggressive. Not too many people shy away. We have guys step when it's time to play. People work hard every day. It's a great community to be part of and great to be part of this team. I can't say enough good words about our defense and our team."
Both Piqua and Belmont are in the Division II, Region 8 computer rankings. It's a good start for Piqua with the expanded playoffs starting this season. The top 16 teams per region qualify. There are 25  schools in the region.
"We're building depth and our back-up quarterback got a quality series. There were a lot of good things happened tonight," said Piqua coach Bill Nees, who improved to 208-106 in his 30th season.
"(Belmont has) a lot of skill people. You weren't sure what kind of team you were going to play so you had to be ready for anything. One of the things is we were able to adjust. We haven't seen a tight end, two-back offense in quite a while. That in itself caused some changes in what we had to do. There's always good that comes out of a game."
And bad … as in that Bad Company defense.