A pair of perennial Central Ohio kingpins face different challenges in trying to regain the mojo that helped them to state championship games in 2020.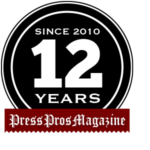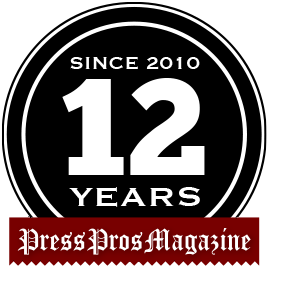 For a good part of nine miserable months  the players and coaches of the Pickerington Central and DeSales football teams have grappled with uncontrollable forces inside their heads. Both purple and white-clad teams had fabulous 2020 seasons that culminated with painful losses in state championship games.
The heartbreaks came in completely different forms. Top-ranked in the Division I state poll all season long, Pickerington Central was inexplicably steamrolled by razor-sharp Cincinnati St. Xavier 44-3 at Fortress Obetz. Eight nights later in the Division III title game at Massillon Paul Brown Tiger Stadium, DeSales squandered a two-touchdown lead and lost to Chardon 31-28 in a double-overtime game for the ages.
"It's a feeling I don't ever want to experience again," Central senior linebacker Reece Brancifort said. "You want to erase that from your memory, but it's always going to be in the back of your head. Hopefully, we took some lessons from that defeat. It was humbling, that's for sure."
DeSales senior running back/receiver Kyle Nicely said the defeat was more anguishing to last year's group of seniors since that marked the apex of their careers.
"We always play for and rally behind our seniors, so it was toughest on those guys," Nicely said. "Honestly, I haven't thought much about that night. You can't let something like that consume you. It's time to move on and play for this team."
A short memory may be the most valuable asset for any athlete or team. Build on the experience and move on. In perspective, hundreds of other teams would be thrilled for the opportunity to play in a championship game and walk away with a silver trophy to be displayed in the school for future generations to admire.
With a slew of major college recruits returning, Pickerington Central (11-1) rightfully will be viewed as a team capable of another deep run. State champions in 2017 and 2019, the Tigers are shooting for a sixth straight final four – unheard of for a public school in the ultra-competitive big school division.
"You'd like to say that last year is in the past, but it's not something you can just forget," Pickerington Central coach Jay Sharrett said. "I've heard it mentioned a few times in the off-season, but nobody's dwelling on it or using it as some kind of motivation for this year. It happened. Just move on. We're always in the business of next practice, next game, next year, anyway."
The Tigers can't afford to sulk about the 2020 title game loss. They open Friday at three-time defending Division II runner-up Massillon Washington, then return for home games against perennial powers Cincinnati Elder and North Allegheny, Pa., then travel across town to face rival Pickerington North.
"We have a series of a very tough games right out of the gate, and I think that will be good for us," said 6-foot-4, 245-pound senior defensive end Dakari Frazier. "In hindsight, maybe things came too easy for us last year and we weren't ready for what hit us. You can't really say. But our goals stay the same every year … and that's to win every game. I really think this team can be better than last year's. It's a really tight group that communicates very well, and we've got a lot of talent."
Central boasts four players who already have committed to Division I colleges, and a few others still pondering offers. Hybrid defensive end/outside linebacker Tyler Gillison (6-4, 245) and nose guard CJ Doggette (6-2, 285) both are headed to Cincinnati, offensive lineman Kobe Asamoah (6-4, 295) to Rutgers and Frazier to Ball State. But the Tigers' highest profile player is junior strong safety/outside linebacker Sonny Styles (6-4, 210), who owns a five-star rating from recruiting analysts and is being wooed by every major program in America.
Standout receiver, defensive back and return specialist Lorenzo Styles Jr. (Notre Dame) – the state player of the year – must be replaced along with quarterback Garner Wallace (Northwestern) and workhorse running back Nick Mosley (Bowling Green), but Sharrett's teams tend to reload rather than rebuild. Eight starters return on defense and six on offense.
"A key thing to consider is we rotate a bunch of guys and a lot of them have up to 40 games of experience under their belts already," Sharrett said. "Most of the first-year starters saw a lot of playing time last year. It won't be as hard to get them up to snuff as one might think."
DeSales is another tradition-laden program with high expectations every year. The Stallions (9-2) have won three state titles with six runner-up finishes and 12 final four appearances in their 27 playoff appearances. But that level of success won't come easily for the Stallions this year.
Coach Ryan Wiggins, entering his 14th season at his alma mater, insisted that there can't be hangover effect from the title game defeat in 2020.
"As much as it hurt to come so close to the ultimate achievement, you have to put in perspective that we were playing our best football at the end of the season, which is our No. 1 priority, and that experience created a ton of great memories for our players, coaches and fans," he said. "After we finally got to have our awards banquet in April because of COVID, I challenged the '21 kids that it was a whole new season with new challenges and opportunities awaiting. One of the biggest mistakes a team can make is to assume that you'll automatically get back to that level again."
The first major challenge reared its head earlier this week. Wiggins revealed that his first-team All-Ohio linebacker and projected feature running Jonathan Thompson, a Cincinnati commit, suffered a broken ankle during a scrimmage Friday and will be sidelined at least the first half of the season recuperating from surgery. Thompson had 31 tackles for loss last season.
"We overcame a ton of adversity last year, and it looks like we'll have to do it again," Wiggins said. "You don't just replace a two-way talent like Jonathan. Not counting Jonathan, we only have five starters on offense and four on defense back. We're literally starting over. There's no way to fast-track experience and we're very inexperienced at key positions. Expectations at DeSales will be what they'll be, but our focus will have to be on daily goals and getting better each practice and each game."
Senior quarterback Whit Hobgood said the players are rallying around the concept that others are expecting a rebuilding season.
"I think we'll be an underdog in a lot of games," he said. "People think we lost a lot, but we're out to prove them wrong. Our goals are 100 percent what they always are: To win the (Central Catholic League) and make a run in the playoffs."
DeSales plays a murderer's row of opponents including Olentangy Berlin, Berea-Midpark, Clinton-Massie, Akron Buchtel, Steubenville, St. Francis (NY) and CCL rivals Hartley, Watterson and St. Charles.
Quite unexpectedly, Wiggins added an all-star team of coaches to his staff in the offseason.
Mark Crabtree, who stepped down in January after 20 seasons at Dublin Coffman with a sterling record of 179-55, took the reins of offensive coordinator. A 1982 DeSales graduate, Crabtree was an assistant on the staff of Bob Jacoby when Wiggins played there from 1994-97. Then, after accepting a vacant teaching job at DeSales, Jacoby offered to serve as an assistant. Jacoby guided the Stallions to a 169-68 record with a pair of state titles from 1988-2006. Also, Crabtree brought along his 10-year defensive coordinator, Curtis Crager, to serve in the same capacity.