The redshirt freshman was not named the starter for the opener at Minnesota, but is ahead of Kyle McCord and Jack Miller going into the final stretch of pre-season practices. This is expected to be "a big week" for all three players in practice.
Columbus – There were rumblings that head coach Ryan Day just might name a starting quarterback when he met with the media at close to high noon on Monday.
The Buckeyes are coming off their first scrimmage of the pre-season Saturday with JC Stroud, Kyle McCord and Jack Miller having been getting close to equal repetitions since the beginning of spring ball.
Alas, there was no white smoke billowing from a stack pipe at the Woody Hayes Athletic Center signaling that a decision had been made. But Day did say that Stroud, a red-shirt freshman from Rancho Cucamonga, California, has forged a little bit of a gap between himself and the other two players.
This is no easy decision because the opener is not against a lollypop like Tulane, Oregon State or Florida International, but up-and-coming Big Ten foe Minnesota the night of September 2 in Minneapolis. Oregon looms nine days later at Ohio Stadium.
"We're not going to name a starter today, but I do think there has been a little bit of separation," Day said. "I think C.J. has separated a little bit here over the last couple of weeks. We'll see what this week brings — certainly not making any decisions right now — but we have seen a little separation.''
The feeling is that Stroud, who played in three games last season but did not attempt a pass, has had an edge coming out of spring ball. He apparently has done more good work this month to put himself in even better position to win the No. 1 job.
"How much separation? I'm not sure,'' Day said. "But I'll say that every day he has been competing. He has been taking care of the football, making good decisions. He has been a leader. And those are all some of the traits that we're looking for. And, certainly moving the team down the field to score touchdowns is something that we look for."
Ohio State has had 26 practices – 11 this month – since last March and Stroud has held steady.
Day said the coaches are looking for "a body of work over time.'' This week, he said, "is a big week for those guys.''
It has been speculated that the coaching staff has not named a starter partly because the third man in this derby might enter the transfer portal.
But the Buckeyes are getting closer to going into game preparation mode and a decision has to be made very soon.
"It's coming around the corner so we have to start making some decisions," Day said. "(The quarterbacks) have been great. They understand no decisions have been made yet, but that's where it's at. Part of the process is communicating, and I think we do a really good job of that. 'OK, here's where you're at, here's what you're doing well, but these are the areas that we need to improve in.' That's for everybody across the board.''
What's sobering for the quarterback who is chosen to start is that he is guaranteed one play.
"Then at that point we see where it goes," Day said.
How tenuous could that No. 1 spot be?
Quinn Ewers, who was the top quarterback recruit in the nation out of Southlake Carroll High School in Texas, walked behind the media to the locker room as Day spoke looking happy and confident.
Ewers chose to reclassify and enroll at Ohio State rather than play his senior year of high school to get started in college ball and because he can cash in on name, imaging and licensing.
A week ago, Day said that Ohio State needed three quarterbacks, Braxton Miller, JT Barrett and Cardale Jones, to win the national championship in 2014.
"It's a long season,'' Day said. "That's what I think all those guys understand and will continue to understand is that we're talking about going all the way to January. My experience is we're going to need everybody.''
The public doesn't know much about Stroud, so here's some fodder on him:
He didn't start in high school until his junior season and was not considered to be one of the best quarterbacks in his class.
What put his name out there was being named most valuable player of the Elite 11 camp.
247Sports had him down as a five-star ranked No. 2 as a pro style quarterback and top 50 overall. Rivals gave him four stars, No. 3 at his position and No. 51 overall.
Ohio State offered him a scholarship on October 8, 2019, Day and quarterbacks coach Mike Yurcich visited his home December 13 and he committed December 18 after making an official visit.
Day calls him a "late bloomer."
Other name teams that offered him a scholarship were Baylor, Georgia, Michigan, Michigan State, Oregon, UCLA and Southern Cal.
Recruiting expert Greg Biggins of 247Sports wrote this about Stroud: "One of the strongest arms in the country. A smooth, tight release and shows the athleticism to make plays outside the pocket.''
In two seasons of high school ball, Stroud threw for 6,221 yards and had a 66 completion percentage. He was intercepted 15 times in 754 attempts.
Stroud showed plenty during Ohio State's spring game by completing 16 of 22 passes for 185 yards and two touchdowns. He is 6 feet 3, 218 pounds and probably is the best runner of the bunch.
In 2020, he received cameos against Rutgers, Michigan State and Clemson. His shining moment came on a 48-yard run against the Spartans in a blowout.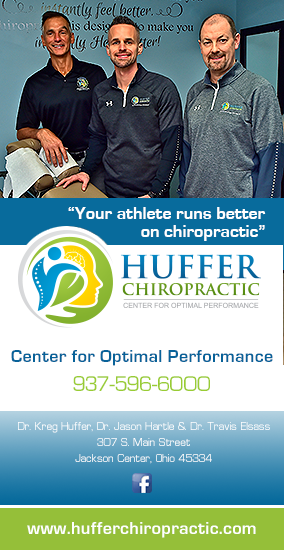 When the quarterbacks were made available to the media early this pre-season, Stroud talked about how the quarterbacks have gotten along.
"We understand that we all want the same goal," Stroud said. "But it's not in any aspect of we hate each other or anything like that. We're all brothers, we all love each other and I think when you come here, we compete every day."
DAY ON EWERS
Asked about Ewers cashing in on the name, imaging and license freedom college athletes have been granted by the Supreme Court so quickly, Day said he was all for it.
What worries him is players being able to handle all that money and the tax burden that comes with it. Ewers cut a 45-second on-line video pitching Holy Kombucha shortly after he arrived in Columbus.
Day was asked if he felt deprived not having the same freedom to earn when he was a quarterback at New Hampshire.
"I might have gotten a few meatball subs in New Hampshire,'' he said.
DAY ON THE RUNNING BACKS
Ohio State produced no statistics of any kind from the scrimmage, nor which players ran the football.
Day didn't know if "there was any (separation) yet'' among the running backs. He did say that true freshman Treveyon Henderson of Hopewell, Virginia, has left a positive impression in the running backs room and that Master Teague has had "his best camp.''
"They all bring something to the table,'' he said of the backs.
AND LASTLY
The staff was pleased with the physical play during the scrimmage. Offensive coordinator Kevin Wilson said that's what everybody was looking for when he spoke on Friday.
"We're really excited about how physical we were,'' Day said. "I slept good Saturday night to see how physical the guys were.''