Offensive coordinator Kevin Wilson said he and the staff were not looking for pizzazz in the form of yardage and touchdowns, but fundamentals such as few penalties, ball security and crisp blocking.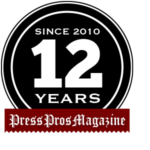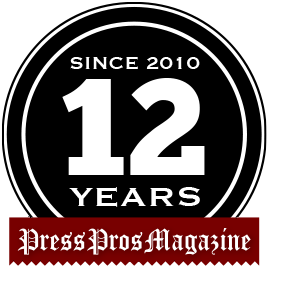 Columbus – Ohio State conducted its first scrimmage of the pre-season Saturday before an audience of only coaches, zebras, trainers, students providing water and fresh footballs, scoreboard personnel and videographers.
It might as well have been akin to the secrecy of a United States security council meeting.
What every Buckeyes fan, booster and alumnus on the outside wants to know is whether quarterbacks JC Stroud, Kyle McCord and Jack Miller were throwing tight spirals down the field and on to the fingertips of the receivers and which running backs ran wild.
But fifth-year offensive coordinator Kevin Wilson said Friday that he was more interested in what the scrimmage told about what should be every team's foundation, and that is blocking, holding on to the ball, carrying out assignments and limiting penalties.
"I think tomorrow is a toughness day at the end of the day,'' he said Friday. "This game is about competitiveness and being resilient and being tough.''
Although Ohio State has as much talent on paper as anyone in the nation other than, who else, Alabama, the roster has a ton of true freshmen, redshirt freshmen and sophomores who have not been under fire or have faced little fire.
The restrictions with COVID-19, such as the wipeout of spring ball in 2020 and playing six regular season games in 2020 rather than 12, stunted the growth of the freshman and sophomore classes.
The team was in a catch-up mode during spring practice this past March and April and again this pre-season. The time has been about repetitions, fundamentals and simply how to be a college football player.
Wilson said that head coach Ryan Day has based these practices leading to the opener against Minnesota on September 2 in Minneapolis on conditioning and running plays from the heart of the playbook over and over again.
Old-timers will say that Woody Hayes and Jim Tressel operated that way and things worked out pretty well.
"We're very, very talented, very, very much developing, and very much moving forward,'' Wilson said. "We are practicing well.''
After old reliable Master Teague, there are questions at running back with sophomores Miyan Williams and Marcus Crowley and freshmen Treveyon Henderson and Evan Pryor.
Crowley, Henderson and Pryor were all highly sought recruits, particularly the latter two. They are fast, elusive and strong.
Still, they are untested.
That's why practices and the scrimmage are heavy on defenders being instructed to, as Wilson said, "poking'' at the ball and forcing the backs to "get tired'' in order to get them ready for "the long haul'' of the season.
Despite the youth, Wilson said, "I don't think (the offense) is going to be a lot different (from previous years).''
"We'll do everything that we can to be as physical as we can and we'll do everything that we can do to protect the ball and the quarterbacks,'' he said.
Ever since the end of spring ball, the media has been speculating that Stroud looks to have at least a little bit of a grip on the starting job. Day has refused to release a depth chart with the quarterbacks.
Wilson said they are getting hands-on treatment.
"They are seldom by themselves and are working with a unit and getting plays,'' he said. "They are being pushed. They are looking good.''
Whoever does win the position will have quite a driving machine to work with.
"The way we run the ball, the receivers they've got, they are getting a nice car they can drive,'' Wilson said. "They have a nice little vehicle they can drive. We'll see if they can put their hands on the steering wheel.''
With Chris Olave, Garrett Wilson, a slew of other highly recruited young receivers and a heck of a big-game tight end in Jeremy Ruckert, the starting quarterback won't have to be the man every single play.''
When will the Buckeyes name a starting quarterback?
The said scrimmage is a barometer.
"There are almost 12 days after next week to figure it out (before the opener),'' Wilson said. "We're doing as much as we can with group work.''
The offensive line is huge, athletic and deep, the receivers are electric and the running back room is diverse, so that means the attack should be balanced.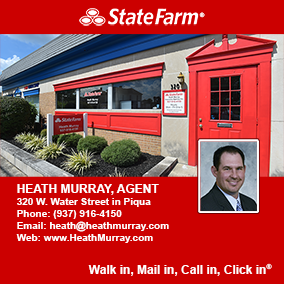 Balance, in Wilson's words, means the bedrock at Ohio State always should be a running game that can dominate the defense's front seven.
"Balance means, 'Can you run the ball?''' Wilson said.
The scrimmage, he said, would give the staff a feel of what it can do with the receivers and running backs.
"What can you hang your hat on?'' Wilson said.
The news of the week came Tuesday when the media saw the offensive line scrambled.
Left tackle Thayer Munford was at left guard, right tackle Nicholas Petit-Frere was at left tackle, left guard Paris Johnson was at right guard and backup Dawand Jones at right tackle. The only player to stay put was center Harry Miller, and he was the starting left guard in 2020.
This is an attempt by line coach Greg Studwara to get his five best players on the field and see what they can do with regard to chemistry.
Yet Wilson said every college football team that has designs on winning a conference championship and playing in the national championship game needs three guards, three tackles and two centers as insurance against injury.
Is this the largest offensive line Studwara has been around?
He coached the o-line at LSU under Les Miles when that team won a national championship.
There is more to it than size with those people, he said.
"They're pretty athletic,'' Wilson said. "It's nice to be big, but these cats can move. The athleticism of this unit is more impressive than size. We're going to have more than five who can play there.''
Matthew Jones, Josh Fryar and Donovan Jackson, he said, are in the mix. He forgot to mention that freshman Luke Wypler is fighting Miller for the starting center job.