After two grueling days of bowling, Darren Tang of Las Vegas won the 13th annual Coldwater Classic PBA title, his first on tour, and outlasted five former champions Sunday to do it.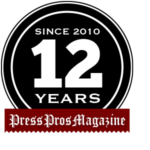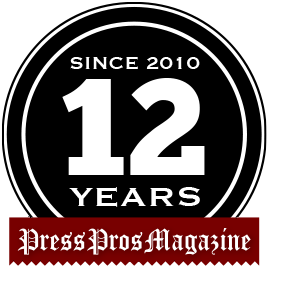 Coldwater, OH – Darren Tang, of Las Vegas, Nevada won the 13th annual Coldwater PBA Classic Sunday, sponsored by Bowlerstore.com and presented by Moxy's Xtra Pair, beating former Classic title winner Kyle Troup in the weekend's final game, 254 to 174.
Tang, 28, had previously reached the finals of a PBA event on three other occasions, but Sunday marked his winning for the first time, and it just happened to come in Coldwater.
"I'm very happy, obviously,"  said Tang after his win over 2016 Classic winner Troup.  "But everything about this place (Coldwater) and the hosts is incredible.  I love coming here."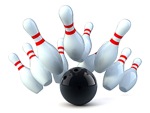 The PBA tour is about the last man standing, of course, and to get his first title Tang had to endure a long day of 96 bowlers qualifying on Saturday, coupled with an even longer day of bowling on Sunday's round of 32.  Then 32 became 16, which became 8, which became the final four – Shawn Maldonado, Anthony Simonsen, Troup, and Tang.  Along the way he outlasted former champions Jakob Butturff, Troup, E.J. Tackett, Dick Allen, and Springfield Ohio's Chris Via to win for the first time on tour.
He was good…damn good, and consistent in a facility with a reputation for being a notoriously hard place to bowl, and win.  Tang led after every round of competition, averaging 217.53 over 17 games, and while others struggled to adjust to the conditions, he maintained his composure and ability to make the subtle adjustments necessary to win.
"I think Chris (Via) has a lot of confidence here because he's had so much success.  Some people call it 'Chris-water' for that reason.  He's always a threat here.  But for me I didn't come here with a lot of expectation.  I just played the game, tried to keep it simple, and not overthink it."
For most of the day that's what Kyle Troup did, and seemed to gain momentum working his way through the round of 16 and round of 8, and into the final four, eliminating Anthony Simonsen 222 to 164 in the second stepladder semi-final.  But he ran into a buzz saw with Tang and got off to a slow start with spares in his first three frames.
"You always want to get out to a fast start in the championship game,"  said Troup. "But even if you start spare-spare you're OK as long as the other guy isn't striking a bunch.  You're still on course for 279.  But Darren bowled great all weekend, he came our throwing strikes in the final game, and he proved he could do what he had to do to win.  I knew I was going to have to bowl a really good game because in my 220 game against Simonsen I had a couple of mixers for strikes and a Brooklyn.
"I knew his ball reaction was going to be better than mine, but I gave it a chance.  I just had a few bad shots on the left lane and I couldn't put any pressure on him.  For as long as Darren's been bowling if you give him a 30-pin cushion going down the stretch he's going to close the door, like he did."
Troup, who missed the cut the past two weeks, came to Coldwater to enjoy the moment, enjoy the surroundings…and the people.
"It helped keep me calm,"  he smiled as he packed to leave for next week's PBA stop in Chesapeake, Virginia.  "We played right, we played way far left, there were a lot of factors involved.  I'm still having the best year of my life and we'll build on a second place finish and try to do better next week in Virginia. But today it was great to see Darren get his first tour win."
A Californian, Tang has a mechanical engineering degree from San Jose State University and joined the PBA tour in 2016.  Prior to Sunday he had been a two-time collegiate All-American, a two-time member of Team USA, a PBA west region Rookie of The Year in 2016, and had won four PBA regional titles.  Of Chinese descent, he was stumped when asked how to say "finally" in his native language.
"I have no idea,"  he smiled.  "I know a little bit of Chinese, enough to order food."
Depending on how you place the accents, it's pronounced 'zuihoi' – finally, a winner!
"You're really speechless when it comes," he said after accepting a check for $10,000 and the crystal trophy which he clutched with a death-like grip.  "You don't know what it's like until it actually happens.  I'm just grateful that I had this opportunity again, and even more grateful that I finished it off this time.
"And I'm glad it came in Coldwater because of the tradition and how the Hartings family does a great job of taking care of the players.  And I've heard about the high school football, and I see all the plaques here for high school bowling."
First-time winner on tour, and a tremendous young man.  Darren Tang has the title for the 2021 Coldwater Bowlerstore.com Classic.
And he earned it!