Saturday's qualifying round was marked by tough conditions, and strong-willed competition to advance to Sunday's championship.  Thirty two of the toughest struggled to make the cut.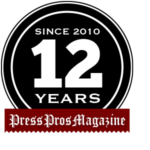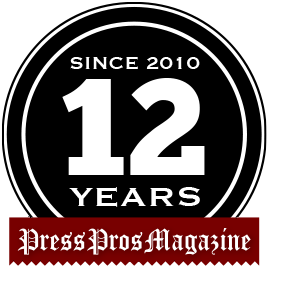 Prior to Saturday's qualifying round of the 13th Annual Coldwater Classic, sponsored by Moxy's Xtra Pair, 2016 winner Kyle Troup cautioned that Pla-Mor Lanes did not give up big scores easily.
Saturday, Pla-Mor upheld that reputation.
They say that competition can humble even the pro's professional.
They say that consistency is the most valuable attribute you can have in any sport.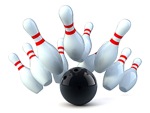 They say if you watch something long enough you'll see things you've never seen before.
They say all these things, and they were in evidence Saturday through the first two rounds of qualifying…as Pla-Mor played 'hardball!
The term "Coldwater'd" is oft-heard from house bowlers and professionals alike who compete here…for light hits rewarded and perfect hits punished. Saturday might have marked a record for 10-pin leaves and splits that made you want to drop the ball on your foot.
Even the inexplicable!  Someone actually had a 1-4-7-10 spare attempt. No one could remember EVER having seen that in a PBA event.
There were a couple of gutter balls on strike attempts.  This coming, of course, from the world's best.
What it was – what the day turned out to be – was a demonstration in how to survive as one PBA star after another struggled to find his spot, and take advantage long enough to secure passage to Sunday's championship round.
Bluffton, Indiana's E.J. Tackett, one of the tour's best and most consistent, was 30 points to the good after his first three games. By the time he finished his eighth and final game he was down, -13.
Conversely, Sean Rash started out on the frowning side of the scoreboard and battled back to the tenth spot among morning qualifiers, +24.  Nicholas Pate ended up with the top spot among the 'A' squad's 32 bowlers, 70 points to the good.
"It's been a frustrating year, overall," said E.J. Tackett. "One of those where you either make the show, or finish last. And that's how I felt today. I don't feel like I'm bowling bad – I just won two weeks ago – but the same thing happened to me last week. I felt like I threw it well, I just didn't get anything for it."
And what makes Coldwater so tough?
"Pair to pair is tough here. And carry is not good. And when you make really good shots and split, and you can't get strikes, it wears on you mentally. Right now I'm in a place in my career that I haven't been in before, and I don't like it."
The afternoon flight featured much of the same conditions, and the same results. "Humbling," said one official onlooker as the world's best bowlers struggled to find the solution for putting up a score.
Simpsonville, South Carolina's D.J. Archer had some success, however, posting a 280 with eleven strikes and a second frame spare in his second game. How did he do it?
"I jumped over to the far left because I thought that's what a lot of guys would eventually do to adjust to the lanes," he said. "I wanted to get there first."
Versailles' Michael Davidson got off to a hot start, with a 199, 210, and 232 game among his first four games. At one point he ranked fifth in his squad of 32 bowlers.
But over the course of the 'back nine' he, like the others, struggled to keep pace and fell precipitously close to the cut line, and below, bottoming out with a 148 in his sixth game.
"My first four games were good, but after that I had a couple of mental errors, I didn't see the lanes the right way on my final four games, and I never recovered,"  said Davidson.  "That, and I struggled with spare making today for some reason.
"At the end a lot of us were throwing it halfway down the lane [to get beyond the oil pattern], and we don't like to do that. Today was just one of those days where it was tough to be consistent. Nothing was clicking."
Springfield's Chris Via, however, did find a way to be consistent. The Kenton Ridge High School grad finished second in his squad of 32 with an average of 216 and the 2013 champ will enter tomorrow's championship round as a favorite to win for a second time.
"It's mentally tough every time you come to Coldwater and you know that coming in," he said. Via's best game was a 250, and he was one of the few that was able to string together some strikes.
"It's never easy here.  You have work for every pin you get, but I felt like I had a pretty good look at the lanes. I was able to control the pocket. And I was able to get a couple of four-baggers along the way. I really didn't have any big games until I had the 250 in game six, and that really helped me out. Nothing crazy, just some 210s and 220s and and really good Coldwater grind."
Sunday's championship round will be no different, leaving the top 32 qualifiers from squads 'A', 'B', and Saturday night's 'C' group to wrangle with their mental preparation to compete with the lane conditions as well as with each other.
"You just go back home and get some rest," said 2018 winner Jakob Butturff, from Tempe, Arizona. "A lot of people were struggling today, and traditionally you know this is going to a hard event.  That's why so many of us enjoy coming here.  You're fortunate if you can put a lot of strikes together.  I'll go back tonight, relax, and come back tomorrow with a fresh mind."
It took 2016 champion Kyle Troup a while to finish among the top players in the morning squad as he, like the others, found it tough to find that spot and string a bunch of strikes together. But this year's leading money winner gradually worked his way into the final round with a 204 average in the qualifying round.
"I made the cut," he smiled, breathing a sigh of relief.  Pla-Mor had once again gained his respect.
A winner twice on tour in 2021, and nearly a half million in earnings, he'll look for his third on Sunday.  Top prize money is $10,000!