Having the best year of his professional career, Kyle Troup is the headliner this weekend in Coldwater, a former winner of the event, and candid about his game, his look…everything.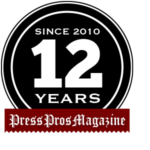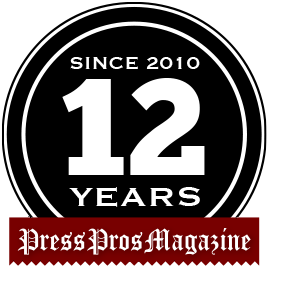 Coldwater, OH – This will come as good news to Kyle Troup fans.  He's as good a guy as he is a bowler – affable, appreciative of fan support for this weekend's Bowlerstore.com Classic, and above all…appreciative of the local legacy of high school and amateur bowling.
"That's how I started,"  he smiled after Friday's practice round at Pla-Mor Lanes.  "I was one of those kids that didn't fit the profile for other sports.  I started bowling when I was three."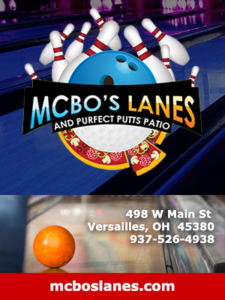 And amateurs will like to know that he's empathetic to the variables of his sport that have plagued every bowler since the early days, back when they called it 'kegling'.
He didn't have a particularly good, or consistent hour of practice on Friday as he and others tried to figure out the lay of the land on the Pla-Mor lanes, in Coldwater.  In particular, he left some ten pins on solid pocket hits.  "Why does that happen?" I asked on behalf of a legion of house bowlers everywhere.
"If I could figure that out I'd be the top bowler in the world,"  he smiled.  "That's the secret to this game.  It could be a lot of things.  Maybe you throw it too hard.  Maybe you need to change the rotation on the ball.  Or, you might need to throw a different ball.  And especially here in Coldwater.  It's tough here and we call it 'getting Coldwatered' sometimes.
"So like everyone else, I haven't found out the secret to the ten pin, but what I do know is…when you leave it you better make it.  Strikes are for show, but spares make the dough."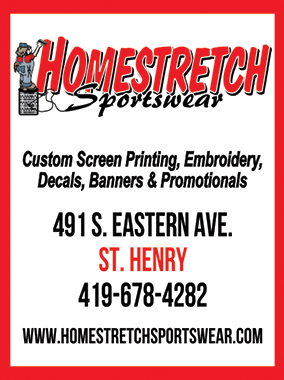 He's the top money winner on this year's PBA tour this year, just short of a half million dollars, and winner of this year's PBA Players Championship in Jupiter, Florida.  He's won eight times on tour with one major (the Players Championship), and is a former winner of the Coldwater tournament in 2016.
He's known as much for the way he looks as he is for the way he bowls.  "He's the guy with the 'afro',"  bowling fans call him – and, "the guy with the wild clothes".  But the dude can bowl, and he has a slick mind for marketing himself.  So hence, the look.
"My dad (Guppy) wore the wild pants when he bowled,"  he chuckles.  "That was a tradition that I just carried on.  I didn't like my curly hair as a kid and kept it short for a lot of times, but now that I'm older it's a way to being recognized, and definitely a brand.
"If people can recognize me and tune into bowling, that's the ultimate goal.  You know…the guy with the 'afro' is on TV.  If that grows bowling and gets the sport more notice…then all the talented kids that are coming on are going to have an even bigger and better future.  So if the outfits and the afro can push the needle, let's do it."
With the year he's having…if he were Jordan Spieth he'd be headline news in every paper and on every network.  But compared to the other professional sports, bowling pales in comparison for the sake of profile and publicity.  Ask anyone who's not a dedicated bowler and they've never heard of Kyle Troup, E.J. Tackett, or even Parker Bohn III.  If he's frustrated by the media snub, Kyle Troup brushes it aside as easily as he does a ten pin spare.
"I'm just blessed to be a bowler.  It's what I do.  I travel the world and do what I love for a living.  Yes, the golfers make more money, but as far as publicity, I think it'll come.  We just need to get more eyes on bowling.  If we can there'll be more sponsors.  If we get more sponsors there'll be more attention and more money.  $500 thousand will become $5 million."
But bowling has been around for a long time, and it's never happened yet.
"Well we've been in an uptrend for the past few years,"  he says.  "The purchase of the PBA and the partnership with Fox Network have been really good for the sport.  And this year we've picked up sponsorships from more brand names, and it's going to take more of that.  Our CEO of the PBA has a great mind, and there's a lot of great ideas floating around for the future.
"I think you might see some PBA league action, where fans can tune in to watch teams versus individuals.  We've been great on TV, Chris Via seems to bowl a 300 every time he's on and that's great for the sport.  We just have to keep pushing the buttons, get more sponsors, have great TV shows, and the attention will come."
He travels the world to do what he loves for a living, but in all the world there's only one Coldwater.  It begs the question – why is it so popular among his colleagues on tour?
"It's the Harting family, and the way we get treated when we come here,"  says Troup.  "They welcome us, they feed us, and they make us feel at home.  No, there's not a lot to do in Coldwater, but there's an appreciation here that all of us feel.  The beer is nice and cold and we enjoy that (laughing).  But the people here are such great hosts and so gracious.  They take such good care of us.  It's not an easy place to score, but it's a challenge we enjoy and look forward to every year."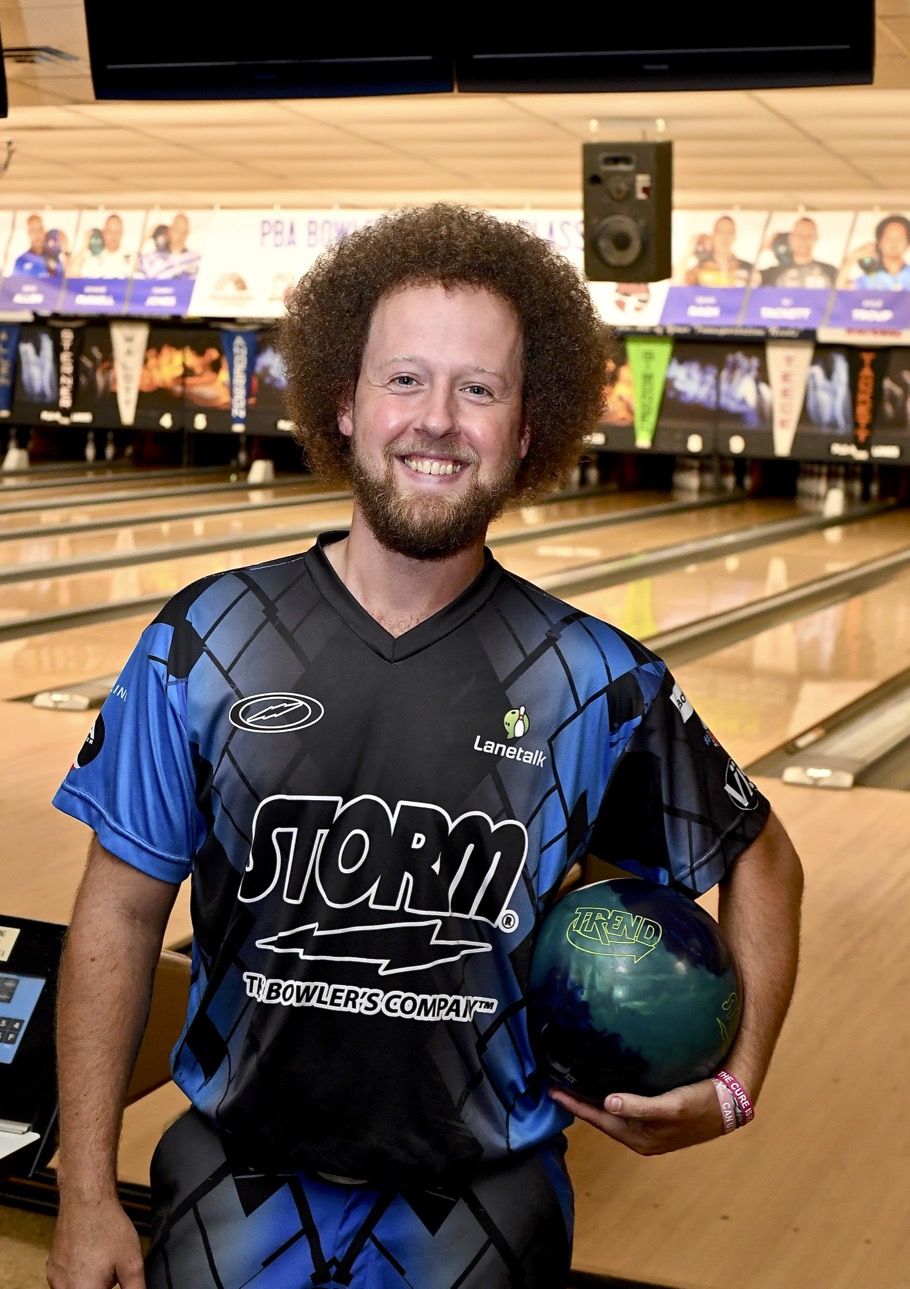 Fully half of he high school bowlers we see during the winter are two-hand bowlers, and if you ask them why they bowl that way many of them say, "Jason Belmonte and Kyle Troup do it."  So it begs asking…has he always done it that way?
"Yes, I started bowling when I was three and I wanted to throw my dad's ball, but wasn't strong enough.  So I had to throw it with two hands and I just stuck with it as I got older.  Really, I'm not very good as a one-handed bowler.  I would never last on the PBA tour.  Now, a lot of young bowlers use it because you get more 'rev' rate on the ball, but really, a lot of them started for the same reason I did.  The ball was heavy and it was easier to throw it two-handed."
I spent eleven minutes with him, and truthfully, for his stature as a professional it was one of the best experiences I've had.  Kyle Troup embodies that blue-collar work ethic that so many fans of bowling appreciate, and his personality literally invites support for the issues he shares about his sport on behalf of so many others, amateurs and professionals alike.
Having won here once before, he confesses that there will be no 'shootouts' in Coldwater this weekend.  Whoever wins it will earn it.  If it's not him, well…that's just part of the game.  Next week he'll be bowling somewhere else, and able to say he got 'Coldwatered'.
But he's never been treated better.