There are two seniors in the mix in Dallas Gant and Teradja Mitchell and sophomores Cody Simon and Tommy Eichenberg and freshman Reid Carrico were highly recruited, but big questions are being asked about this group.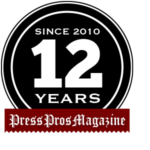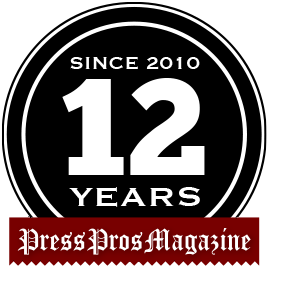 Columbus – Ohio State ran out its linebackers for interviews Thursday, and we all wish a $10 bill was handed out whenever position coach Al Washington Jr. and his players used the words working hard.
No question, which player among JC Stroud, Kyle McCord and Jack Miller starts at quarterback is the tallest question mark for this team with Justin Fields having left one season early for the NFL.
After that, though, how well the linebackers play also will be huge if the Buckeyes are to win a fifth straight Big Ten championship and get into the playoffs a third straight season.
Yesterday, the media found out zip other than, yes, everyone was sure working hard.
The buzz around the Woody Hayes Athletic Facility was the players who weren't on the field. Offensive lineman Thayer Munford, receiver Garrett Wilson and defensive lineman Tyreke Smith were among the notable names sitting out.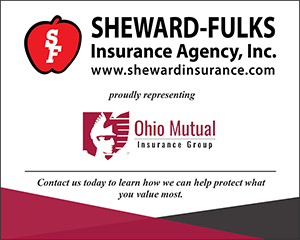 As for the linebackers, Washington said he wasn't going to answer specific questions.
"We have a good idea, but we're still in the dog days of camp,'' he said. "This is Day 8, I think, we just finished. There is still a lot there (to find out). There is still a good bit of time left. As we get closer to game time, we're going to have a Mike and we're going to have a Will.''
Buckeyes coaches knew these nervous days and uncertainty were coming when Tuf Borland, Pete Werner, Baron Browning and Justin Hilliard used their eligibility and moved on to the pros.
Borland was a three-time captain. He played 49 games during his career and started 31 times. He is a free agent with the Minnesota Vikings.
Werner, who was taken in the second round by the New Orleans Saints, started 35 of the 47 games he played.
Browning didn't start much, but played in 43 games. The Denver Broncos took him in the third round.
Don't forget Justin Hilliard. He was banged up most of his time with the team, but was a captain in 2020 and a playmaker supreme in the Big Ten championship game victory over Northwestern and in the College Football Playoff win over Clemson. He is a free agent with the San Francisco 49ers.
"Tuf Borland, Pete, Justin and Baron were just phenomenal at what they did,'' Dallas Gant said. "You get to learn from them. It's kind of a blessing because you see how those guys worked. I would not be the player I am today without seeing Tuf Borland work.''
So, what do the Buckeyes have at the position?
There are seniors in Gant, Teradja Mitchell K'Vaughan Pope and sophomores in Cody Simon and Tommy Eichenberg.
The scuttlebutt among the media is that Mitchell and Simon will play a lot and that Gant, providing he's healthy, will be in the first mix.
Gant is coming back from a foot injury that knocked him out of spring practice. He has 36 tackles in three seasons. Mitchell had seven tackles last season and 12 in 2019.
Steele Chambers, a sophomore, is making a position change from tailback to linebacker. Freshman Reid Carrico, of Ironton, was a highly recruited player.
There could be another name in the mix if the NCAA ever gets around to approving the transfer of former five-star recruit Paoloie Gaotoete from Southern Cal.
With the organization easing transfer rules, this is puzzling that his status hasn't been cleared up by now.
Yikes, that's not much experience or depth even with Gaetoete.
"Everybody knows what's at stake,'' Mitchell said. "The guys know they have a lot to prove. At Ohio State, we reload, It's next man up. It's that mindset every day.''
Ohio State defensive coordinator Kerry Coombs might show a lot of two-safety looks, and that would mean there would be two linebackers rather than three.
"It's no secret, we had a ton of guys last year,'' Gant said. "They were phenomenal at what they did.''
Washington thinks the beat could go on with these players.
"When you lose great guys or great guys move out, the benefit is the guys that are next get a blueprint of how it's done right,'' he said. "My expectations are for those guys to learn from that. They are all talented, so we've just got to go play.''
The most intriguing player has to be Chambers. Clemson recruited him to play linebacker as a four-star recruit out of Roswell, Georgia, but Ohio State coaches gave him a legitimate shot at running back.
In two seasons, though, he received 28 carries for 221 yards in running behind JK Dobbins in 2019, Master Teague the previous two seasons and Oklahoma transfer Trey Sermon last season.
Head coach Ryan Day is hoping Chambers can provide "depth'' at first and then become more of factor once he gets settled.
"I have a little experience from high school (at linebacker), but college defense is just a whole new ballgame," Chambers said. "High school, I was just kind of bigger and faster than everyone, I was able to kind of just go off athleticism. Didn't really need to know much technique even though my coaches taught it to me. Now I need to be sound in my technique because our running backs are big, strong, fast. So, you got to have every tool in the toolbox to get the job done. But I'm chipping away at it right now. It's been about a week of camp. I feel like I'm doing a pretty good job getting used to it."
It helps, Chambers said, that he played on the other side of the ball in such a diverse offense.
"We've got a pretty complex (offense) here, so I feel like I'm able to translate, I can see different formations, different routes by the running back and stuff and I'm able to translate that from defense, so I'm able to react quicker," he said.
Coaches approached Chambers about moving to linebacker in the spring. He describes it as being recruited.
The coaches did give him the freedom to stay at running back.
"You have to have every tool in the toolbox to get the job done,'' Chambers said. "I'm chipping away at it. I will learn my stuff and be able to play faster. My learning curve is definitely improving.''
Washington said "I've been recruiting Steele for a long time. Just a great kid. Works his tail off. Is learning.''