In West Milton, Ohio the anticipation has seldom been higher.  The Bulldogs are stocked with young talent about to come of age as they embark on a new league and the prospects of a return to relevance in Miami Valley football.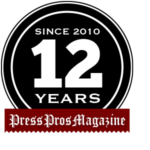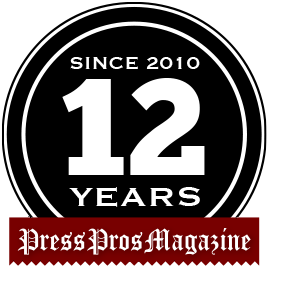 West Milton, OH – Bret Pearce, in his second tenure as coach of the Milton Union Bulldogs can barely hide his excitement.
He has a good football team, and he knows it – big, talented, experienced.
He has a new league.  The Bulldogs leave the Southwest Buckeye League in 2021 to play in the newly-reprised Three Rivers Conference.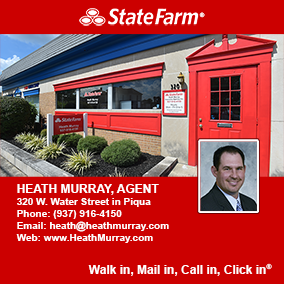 And, he has some legacy working for him, something from the glory days of Ed Lendenski and Watt Farrar at Milton.  Legendary coaches during the early days of Bulldog football relevance in Miami County, back then the 'Dogs were known for being hard-nosed and physical – a team you remembered playing years afterward.
Pearce believes he has it again. There's size, like defensive end Connor Yates (6'3, 225 lbs.), linemen Ethan Lane (6'4″, 250 lbs.), and Jake Brown (6'4″, 235 lbs).  There's power and speed at skill positions with Blake Neumaier (1,100 yards rushing in 2020) and Blake Brumbaugh (one of the area's most heralded athletes).  And, he has depth at most positions.  Seldom has Milton Union entered a season with more anticipation and optimism, coming off last year's 7-3 campaign, but with a pair of losses to Valley View.
"I'd say this is the best we've been since 2012 when we were regional finalists,"  said Pearce this week.  "I really think we have the potential to be as good as that team.  We'll know soon enough, because we have some good teams on our schedule and we're going to be tested (Valley View in Week 2).  But if we play up to our potential we can be pretty good."
Pretty good?  How about the projected favorite to win title honors in the inaugural year of the league – the second coming of the old Three Rivers Conference – now with eight totally different teams than the original?  After decades in the Southwest Buckeye League, Milton looks forward to new challenges among some old and familiar names – Covington, Miami East, Lehman, and Northridge.
"I love everything about the new league,"  says Pearce.  "Look, we have great communities in the league.  And here's something that's special to me.  I liked the SWBL, but now when our kids walk around the fair they know the kids they see from Miami East, Covington, and Bethel.  They're not seeing Carlisle kids, or Waynesville kids.  We love getting to see all those kids now on the football field.
"The crowds are going to show up, because I know our fans are going to travel, and I think the other schools are going to travel to us.  The mileage is better than those drives in the SWBL.  And it's been over 30 years since we've played Covington in an actual game.  It's going to be exciting."
Ask anyone familiar with Milton – who played them last year – and they'll tell you the Bulldogs HAVE to be the Three Rivers Conference favorite in 2021, headlined by one of 2020's top talents from the Southwest Buckeye League, junior Blake Brumbaugh, the latest in a long line of Brumbaugh family standouts from West Milton, including former Bulldog running back, Jake Finfrock.
"He's so athletic, and that's the first thing that jumps out when you see him,"  says Pearce.  "He's got speed, instinct, and a great mind for football.  But more important, he's team oriented.  He's all the things you want out of a player with talent like his.  And he's only a junior this year, so I think he has the potential of being a generational player, like Mitchell Evans was when he was here."
What's most impressive is..they're hardly a one-and-done group.  With only eight seniors, the bulk of the Bulldogs is made up by 18 juniors, and nine returning starters on defense.  They're going to be around for the next two years.
"Our first team is really good,"  adds Pearce.  "But like I told the kids this week…our second team is pushing to be first teamers, and that's what gives you an edge.  It's nice to have that good of a scout team."
While playing in the shadow of Troy, Piqua, and Tipp City on I-75 for all these years, Milton Union can boast being one of the most football-hungry towns in southwest Ohio.  Friday night at Memorial Stadium is an event, something anticipated all week long, and when the lights go on the locals don't disappoint.  They show up full of energy, and whatever else it takes to give the Bulldogs one of the most rowdy, and formidable home field advantages in Miami County.
"It's a brotherhood,"  says senior captain and defensive back Matt Pickrell of the 2021 Bulldogs.  "We've got good guys this year, good chemistry, and we know what we're doing.  We're always eager to hit, fly to the ball, and Coach Antonides (Tim) has us ready to play.  He's one of the best.
"And we love playing here.  The fans are amazing, they're loud, and it feels great to do something good and hear them screaming."
Another captain, running back Blake Neumaier (6'1″, 215 lbs), is part of the Blake tandem (along with Brumbaugh) that makes the Bulldogs a two-headed monster out of their Wing T offense.  Neumaier rushed for 1,100 yards last year as a junior.
"He's a main asset,"  Neumaier says of his namesake teammate (Brumbaugh).  "But if it wasn't for our offensive line and some of our other players he'd tell you he couldn't be what he is.  Our line does their job and we do ours."
Like the coach, Neumaier and his teammates are excited at the prospect of a new year, a new league, and a new challenge.
"It's fun to play new teams,"  he says.  "Some old teams, too.  Just a different league, and a new challenge."
It's the old play on words, of course – it's not the size of the dog in the fight, but the size of the fight in the dog – but in 2021 Milton Union would seem to have the best of both, as well as the best of familiar names from the past that meant wins and recognition for being one of the toughest places to play in the area.  Bret Pearce, who entertains as a sleight-of-hand magician (and a good one) off the field, has assembled his old band of coaches (Antonides and Dana Dickison) for the occasion, knowing he doesn't have to pull a rabbit out of his hat.
No aces up his sleeve.  None needed.
He likes the cards he's holding.