The first day in full pads during preseason practice Tuesday was stunning with only center Harry Miller not changing positions; veteran coach Greg Studrawa was true to his word about getting the best five players on the field.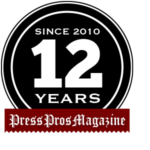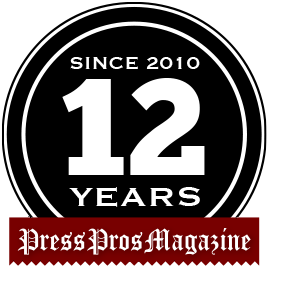 Columbus – In that scratchy voice that sounds as though he just returned from shouting his approval of the bands at a heavy metal festival, offensive line coach Greg Studrawa said over and over again way back during spring practice that his five best players were going to see the field.
Center Josh Myers and right guard Wyatt Davis left one year early for the NFL, but as good as they were it was no sweat with so many four and five-star athletes waiting their turn to play.
During March and April, natural left tackle Paris Johnson was playing left guard. Harry Miller was out after having labrum surgery, but he was shifting from left guard to center.
The only spot with a question mark after it was right guard, and Matthew Jones looked to be a strong candidate to take that spot.
The Buckeyes, though, took a walk on the wild side during Tuesday's first practice in full pads that was open to the media for the first 30 minutes. Studrawa looked to be a mad scientist willing to handle nitroglycerin.
"It's tricky,'' head coach Ryan Day said Monday about moving around linemen.
Nichola Petit-Frere started at right tackle last season, but was at left tackle yesterday. Three-year starting left tackle Thayer Munford was at left guard, Johnson was at right guard and the 6-foot-8, 360-pound behemoth who goes by the name of Dawand Jones was at right tackle.
All this sounds like risky business with the opener coming September 2 on a Thursday night on national television against on-the-come Minnesota in Minneapolis.
Then there's speedy and athletic Oregon for the next game in the home opener at Ohio Stadium.
Miller was the only player who stayed put, and keep in mind that he played left guard last season. This will be his homecoming.
Johnson is considered to be an Orlando Pace type of generational left tackle, but he had been running behind Munford. The staff wants him to be on the field in any capacity.
Jones?
The basketball player turned gridder has been a project coming out of Ben Davis High School in Indianapolis. Basketball had been his No. 1 game.
Jones got his first career start against Michigan State last season when Ohio State was belted by COVID-19 positive tests along the line. He didn't disappoint.
Studrawa said Jones' coming on so strong led him to go into his laboratory and tinker with the chemical formula.
"That fact Dawand coming along so well right now, it gives us the opportunity to move Thayer and give us the best offensive line,'' he said.
Slowly, Jones has shed a tag of being really good only some of the time.
"His attention to detail and learning football have always been the issue,'' Studrawa said. "His attention to detail is different and his wanting to play football is totally different. When he's tested against our pass rushers, if you can block them, I don't think anything during the season is going to be an issue.''
That's why the staff might be okay with moving offensive linemen around like chess pieces in order to get Jones in the starting lineup.
"A guy that's long and athletic and coming on, how can you not find a place for him?'' Studrawa said. "That guy keeps coming and coming and coming and coming. You've got to find a way to make this thing work.''
In high school, Jones averaged 17 points and nine rebounds as a basketball center and received offers from several Mid-American Conference teams, among other mid-majors.
What has changed with Jones?
"I would say it's consistency and just grinding,'' he said. "A big priority going into this fall camp was getting my body right, getting my conditioning and being strong to do things over and over again.''
Things began to "click'' for Jones last season.
"I said I just can't sit around and keep waiting (to play),'' he said. "I love football now. This is my life.''
Jones realizes there is a lot more to prove before the season starts.
"I am not saying anything about (possibly) starting,'' he said.
It has taken two-plus years for the true junior to get serious about football. He has lost 28 pounds in remaking his body.
The player with the most to lose in all this has to be Munford. He returned not only to graduate, but to improve his stock in the NFL draft to the point where he'd possibly become a first-round pick.
"I saw an opportunity,'' Munford said. "I can play either or, right side or left side. It's not a big, huge change for me. You've still got to play football. You know what I mean? It's a better chance for me to get to the next level. I'm doing what's right for the team.''
Then there's Munford becoming the best and most versatile player that he can be when it comes time to playing for pay.
"Some NFL teams see me as a tackle and other teams see me as a guard,'' he said. "I look at myself as where I can play, I can play.''
Munford contacted all of his line mates when he decided to return for 2021. He said that Jones, for one, was surprised.
"He felt like, 'Aw, okay, down in the dumps,''' Munford said. "I told DJ that if he did all the things right that I would consider moving to guard. I am happy for him. I am happy he is bringing juice.''
If there is a glamor position on the line, it has to be left tackle because that man protects the blind side for a right-handed quarterback. Those players also make the most money in the pros.
So, Petit-Frere might have been the big winner here.
"But I don't think one position is more important than another,'' he said. "It takes all five of us to block. If one guy messes up, the play is dead. We're all strong, big and athletic.''
Petit-Frere holds a fork with his left hand, but considers himself to be right-handed. The move, to him, is about timing.
"It's a transition,'' he said. "We're trying some new stuff out. It's early and I'm still working at it. It's a new challenge and I'm getting used to it. There is different timing to it. I feel great with the play.''
Johnson could be the prima donna. All the linemen were must-have recruits, but he is at the top of the list as a future left tackle.
His words say he has bought into this.
"To be honest, I just go where it fits the team," he said. "(The coaches) needed me to be somewhere and I just trusted it. My goal is to just go out there and dominate. The coaches know that I have an edge and just finish. You can just put me wherever and I will go out there and play. They know that I can play tackle as well as I can play guard. I am a man of faith. Being on the offensive line is the most selfless position on the team."
Studrawa said, "Paris is just destroying people" in practice.
Miller doesn't have a starting role sewn up just yet with redshirt freshman Luke Wypler of Montvale, New Jersey, becoming one of the biggest gym rats on the roster.
Like Miller, Wypler was a big recruiting victory for Ohio State.
"It's great competition,'' Miller said. "It takes a lot of energy to get over the learning curve (of switching positions). It was hard to be utility (playing out of position). It was a great learning experience.''
Media and fans alike criticized Miller last season for taking too many penalties and missing assignments.
He is one book-smart young man and chose to listen to those close to him.
"I talked to the people that I love,'' he said.
One confidante told him this: "Those who matter don't mind. Those who mind don't matter.''
"There is a great gift to being challenged and being insulted,'' Miller said.