The guy you know the least about by season's end may be the one you know the most about regarding Dayton football.  Running back Jake Chisholm is short in stature, but his productive skills cast a long shadow.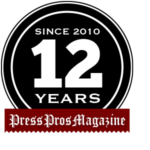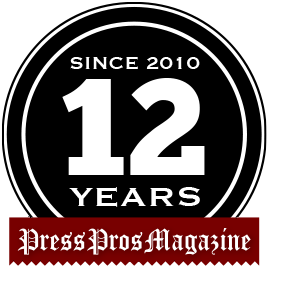 For the University of Dayton football team, the Chisholm Trail doesn't go from Texas to Kansas. It goes from end zone to end zone with Jake Chisholm packing the pigskin.
Chisholm is like a versatile mailman, carrying a leather football instead of a leather bag. He delivers from the line of scrimmage, he delivers from the end of passes, he delivers after catching kickoffs.
Around UD, when they use the word all-purpose, a snapshot of Chisholm is included.
Want to hear something astounding? Chisholm rushed for 1,129 yards in 2019. And he didn't become the starting running back until the fifth game of the season. He averaged 7.4 yard per carry.
Mix in 230 yards receiving passes and 684 yards returning kickoffs and you have Mr. Do-It-All, UD's version of a Swiss Army knife.
And with all those big numbers, one would think they come from a big man. Not so. Chisholm is 5-foot-9 and weighs 182 pounds, if you put a concrete block on the scales with him. He doesn't run over defenders, he runs under them.
He is at UD because of his small stature. If he stood 6-4 and weighed 235 he would be playing at Ohio State or Michigan or UCLA. After all, while at Ryles High School in Union, Ky., he rushed for more than 4,000 yards, scored 75 touchdowns and in one game left the defensive secondary with tongues hanging out by rushing for 449 yards.
After a year off due to the pandemic, the Flyers returned to the practice field this week in preparation for their opener September 4 against Robert Morris at Welcome Stadium.
"I've never waited this long for a football season and I'm excited about it," said Chisholm. "That's all I've been thinking about all summer. Every day is one more day, one more day closer to that first game.

"I remember the disappointment last year when we heard the season was canceled," he added. "Then the disappointment in the spring when we weren't going to play the Pioneer Football League schedule. Now we can live in the moment and enjoy that the season is here."
The Flyers have only three offensive starters returning and seven on the defense with three weeks before the opener.
"It's an exciting time with a little bit of mystery, but I have full faith in all the guys, even the young guys who have no experience. And we have full faith in our coaching staff to make 'em ready," he said.
While the Flyers will be completely reconstructing its offensive line, they have three all-PFL co-captain performeres in quarterback Jack Cooke, safety Brandon Easterling and Chisholm. And Chisholm knows he has to do more than find the end zone. He has to lead the way.
"I definitely have to be a leader for the young guys," he said. "I have to help guide them into that first game. I have to help them overcome the nerves. . .people will be nervous. . .I'll be nervous. I have to help them relax and understand they are here to play and play well at this level."
There can be no better choice for a leader. Chisholm also is an Academic All-American and a 4.0 student. In what? Merely pre-med.
And when the season arrives, the Flyers will be playing in front of a home crown wearing new uniforms.
"I've been thinking about that," he said. "It has been two years. We haven't been in front of Flyer fans for awhile. I'll be really excited the butterflies will be playing."
There is no doubt those butterflies will be Monarchs, the king of butterflies.
As were most of the Flyers when they saw that the PFL coaches picked UD to finish fourth, Chisholm was a bit taken aback, which is something a defense can't do.
"It definitely puts a chip on your shoulder and it is a motivator as well.  There are some good teams in the conference and they deserve their predicted spots, considering we didn't play back in the spring. I think we can go out and prove 'em wrong."
While UD opted out, the PFL played a sid-game schedule and Davidson walked off with the trophy, although because not every PFL team participated the trophy should have been smaller than usual and the standings deserve an asterisk.
The fact the Flyers haven't played football since 2019 probably contributed to the prediction snub — out of sight, out of mind, out of respect.
"Our biggest challenged will be getting back into the groove of a season," said Chisholm. "We haven't felt those hits on our bodies and the grind of a season for a couple of years. It is something we need to get adjusted to, but I don't think it will take much time."
Is Chisholm a team player? Is a football brown? Asked about personal goals, Chisholm said, "My personal goals are team goals. If we can win games and I can help by having a great season, that's all that matters."
.