Adding more lustre to a brilliant week of area professional bowling, PBA professionals are spending their time paying it forward to those who would follow in their shoes.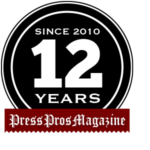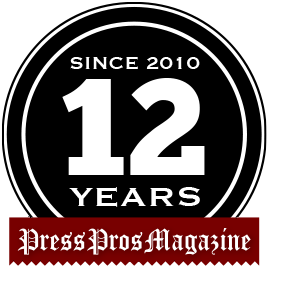 Minster, OH – Jakob Butturff has never been to Minster before, and it stands to reason that a guy from Tempe, Arizona, by way of Las Vegas, wouldn't know anyone here.  It didn't matter.
Tuesday evening he was making a lot of new friends by participating in a pro-am event at Minster's Community Lanes as part of their first annual Ernst Apparel PBA Regional Classic, the first of back-to-back area PBA events this week.  The 13th annual BowlerStore.com Classic, presented by Pla-Mor Lanes and one of the most popular stops on the PBA summer tour, kicks off in Coldwater this Friday.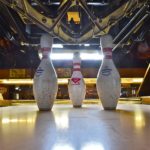 But prior to Wednesday's qualifying round at Minster Butturff (pronounced Buttruff) and Versailles pro Michael Davidson were holding court in the VIP tent outside Community Lanes, waxing nostalgic about how far they've come in such a short time.
Butturff, who grew up in Las Vegas, is just 27 years old, owns seven PBA tour titles, 27 PBA regional titles, has one PBA Major title, and owns one of the PBA's televised 300 games. Two years ago he had his best of a six-year PBA career, winning three tour events (including the USBC Masters event) and a quarter million dollars.
Davidson is 25 years old, in his second full PBA season, with a pair of regional wins, and owns about a tenth of Burrturff's best year in terms of earnings while logging a 211 average (PBA online stats) for 2020.

This is not an easy way to make a living, even as a professional.
"You earn your way every week on tour.  The competition is incredible,"  says fellow PBA pro E.J. Tackett, from nearby Bluffton, Indiana.  "I think that's why the tour has such broad blue-collar appeal.  A lot of the guys out here didn't come from much and the people who come out to support appreciate just how tough it is."
But with that backdrop, winning and earnings were secondary motives for Davidson and Butturff on Tuesday.  Both were participating in the junior and adult pro-am event as a means of sharing the PBA experience with aspiring local bowlers like Mallory Lessing and high school teammate Sarah Thomas, from Fort Loramie.
And both professed appreciation for the fact that a lot of area kids find their competitive outlet and success through bowling because they don't meet the physical profile for football and basketball.
"It's a great opportunity for us to remember back to where we started,"  said Butturff.  "I started bowling when I was five years old because both of my parents bowled.  It was just recreational at first, but as I got older I started enjoying it more.
"I started bowling competitively in high school because there's nothing about me that looks football or basketball,"  he chuckled.  "I never even thought about playing [football].  But there were like 33 high schools around Las Vegas at the time and bowling was a pretty big thing.  There were tournaments and scholarships, and I started bowling on the Junior Bowlers Tournament that they have on the West Coast.  Bowling became my whole thing – something that I enjoyed and was good at, and my dream was to become a professional bowler by the time I was 25.  And now I'm 27 and bowl on tour with the best in the world.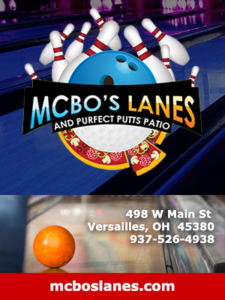 Davidson's story is similar, if not the same.
"I actually did grow up playing football, basketball and baseball in Versailles," he says.  "But I had started bowling early and began to really enjoy it by the time I was in the sixth grade.  By the time I was in the eighth grade I realized that I was pretty decent at it, and by the time I got to high school I knew I wanted to get better at bowling, thought it could be my future, and I didn't want to risk getting injured in football or basketball.  So I gave up the other sports as a freshman and concentrated on bowling."
They smile at the mention of those kids who might look totally out of place in a football helmet, but like Coldwater High School bowler Keaton Bruns, who's pencil-thin, can take your lunch money at the local lanes all day long.
"I was that kid,"  says Butturff.
"And that's the beauty of bowling,"  adds Davidson.  "Everyone can't play football and basketball.  But with this sport you can bowl for a lifetime and enjoy it.  You can be 95 pounds or 230 pounds and there's no limit to how far you can go."
"You see football players whose careers are over by the time they're 30,"  says Butturff.  "Then there's another 40 years of life where they don't know what to do.  But Norm Duke is a prime example of what you can be as a bowler.  Norm won his first PBA tour event in 1983, eleven years before I was even born.  And he's still out on tour competing at a high level.  You won't see a baseball or football player do that when they're in their 50s.  They can't compete in those sports for thirty years."
And what would it have meant to have had the opportunity to bowl with a professional like Norm Duke when they were 15 years old?
"I don't know if I could have bowled,"  laughed Buturff.  "I would have been sweating too much.  But that's the kind of impact a person like Norm could have on a young bowler's life.  He and Parker Bohn were my two idols when I grew up.  And now we look out and see kids and you think about the kind of impact you can have.  On my very first PBA tour stop Parker Bohn was on the pairing right next to me, and he was the very first to welcome me to the PBA tour.  I was in complete shock.  It was like my 'fan girl' moment.  My whole week was made right there.  I could have ended up in last place and it wouldn't have mattered."
"I'm a Parker Bohn guy myself,"  says Davidson.  "I'm fortunate because I've known him for a while.  I used to see him when I would hang out with my parents at the Coldwater tournament, and he was just great to everyone.
"And then on my first year on tour I was at a Brunswick event with him, and he sat there with us all night, just telling stories while he signed posters.  He had a clinic to do the next morning…but he sat there the entire night with us signing autographs and telling stories.  And he would say, 'If you ever need anything on tour just give me a call.'  That was a great impression on me because you'll never find a better human being."
Tuesday Michael Davidson and Jakob Burrturff were making their own impression on the next generation by paying it forward in the manner of Norm Duke and Parker Bohn III.  There were some autographs, as Davidson signed a bowling pin for Mallory Lessing.  And over a couple of beverages I can absolutely attest to it…..Jakob Buturff is a pretty good story teller himself.
"You know left-handers get all the chicks,"  he chuckles.  "Because we're usually in the finals."