Coach Ryan Day must decide among CJ Stroud, Jack Miller and Kyle McCord, but it has been hush-hush about which man has the advantage since spring practices.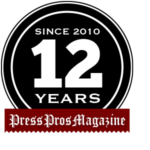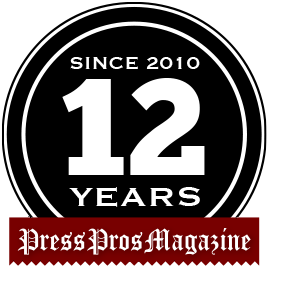 Columbus – Ryan Day would make for a lousy emcee for one of those television shows like The Masked Singer, The Voice and the old American Idol because the man has great disdain for surprises and hype.
He talks about football practices as if they are building blocks, and for his Ohio State players it's all about putting the footers, frame and cement in the correct spots according to the blueprint.
On Wednesday, Day was asked yet again about the quarterback derby of CJ Stroud, Jack Miller and Kyle McCord.
Each has been receiving equal repetitions since spring ball and not a syllable has been uttered by the head coach or other position players on offense about which man has an advantage.
Day is even uncomfortable talking about the timetable for the big reveal of the player who will succeed All-World Justin Fields. But he did just that during a news conference Monday inside the Woody Hayes Athletic Facility.
"I think after this week, we're going to have a really good feel," he said. "I think that Wednesday will be a big day, Saturday will be a big day. We'll take Sunday off and come up for air, and at that point I think we'll have a pretty good feel. I think maybe it'll take another week after that, but we'll see. Now that we're kind of getting into practice (No. 5), we're getting into 20 practices now when you include the spring. So, this is a pretty good body of work that we're putting together day after day.''
But when can fans run out to purchase a jersey with the starter's name on the back in time for the first tailgate?
"Will it be ready next week? I don't know,'' Day said. "But it'll be pretty close to that timetable."
Stroud, Miller and McCord have been told that in 2014, when the Buckeyes won the national championship, the team needed three quarterbacks to get through the season.
Starter Braxton Miller never was a factor because of a shoulder injury, JT Barrett was the No. 1 until he got smooshed against Michigan, and Cardale Jones took it from there in victories over Wisconsin in the Big Ten championship game and Alabama and Oregon in the playoffs.
Day wants the quarterbacks to work as one and not for themselves even if the backups hardly get a whiff of the field.
"So, I brought that up to that whole room in that there's going to be one starter,'' Day said. "That's the only thing I know for sure, the first play against Minnesota there's going to be one quarterback in the game unless we decide to put two out there. But that's probably not going to happen. That's just what's going to happen. And it's a long way all the way to January. So how can those guys come together for a season and pull for each other and pull for the room? That's where it's more than just the Xs and Os.''
CHAMBERS GOING TO LINEBACKER
Steele Chambers was considered to be a two-position Division I college player as a senior at Blessed Trinity Catholic in Roswell, Georgia. Clemson, for one, recruited him to play linebacker.
Chambers didn't make much headway in becoming a featured running back in receiving 28 carries for 221 yards his first two seasons, and he asked coaches to move him to linebacker.
These things happen all the time. Last season, Cade Stover moved from linebacker to tight end and Gee Scott from wideout to tight end.
"It's something that we wanted to take a look at and asked his feedback this past week,'' Day said. "He said he'd like to try it full-time. And the guys on defense have been very, very impressed right from the jump. You can usually tell right away if somebody's just natural at it. He is, and he's very, very athletic. So, he's really upgraded that room, and I expect him to make an impact this season."
There is much uncertainly at the position with Ohio State losing seniors Tuf Borland, Peter Werner, Baron Browning and Justin Hilliard all gone to the NFL.
The few players with experience are Teradja Mitchell, Dallas Gant and K'Vaughn Pope. The team is waiting for the NCAA to rule whether Palaie Gaoteote will be eligible after transferring from Southern Cal.
Day and linebackers coach Al Washington are hoping that Chambers can supply depth at first and, Day said, "grow into a more consistent role as the season goes on.''
"It's all new to him, so we have to be fair,'' Day said.  "He needs a ton of reps, but I think every rep that you invest in him, you're going to get back. Because not only is he intelligent, but he has the skill set, too, to do it.''
Chambers is a sharp student. He was all-academic Big Ten in 2020-21 as a finance major.

BURKE LOSES BLACK STRIPE
Cornerback Denzel Burke of Scottsdale, Arizona, lost his black freshman helmet stripe, but there might be a lot more good things to come. He's a four-star recruit who enrolled in January with 13 others.
Day said Burke has not cowered going against receivers Chris Olave and Garrett Wilson.
"You can't tell he's a freshman," Day said. "He takes it very seriously. He's got the right approach."
Burke, who is 6 feet 1, 192 pounds, was ranked the No. 8 "athlete'' in his class by 247Sports.
JACOBY TO TRANSFER
Lastly, offensive lineman Ryan Jacoby of Mentor High School on the far east side of Cleveland entered the transfer portal. Coaches thought he had advanced to become a backup to what could be the best line in the nation.
He won't be eligible to play this fall despite the NCAA's more lenient transfer rules.