After a frustrating 2020 season cut short by Covid, and a pair of unthinkable losses, Troy's Danny Gress looks to rebuild his offensive line and respect within the MVL.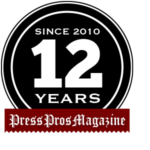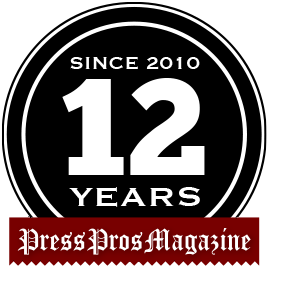 Troy, OH – Like a lot of other high school football coaches, Dan Gress would like to reboot the 2020 season – claim a mulligan.  We love to say…everyone deserves a second chance.
Gress's Troy Trojans finished 5-2 in a Covid-shortened season, and that's not terrible when taken in context.  But in his world context is as real as the two games he lost.
One came against rival Piqua, 26-10, in the season opener.  That's right, the season opener, the thinking being…better to get the biggest game of the year in while you can.  Covid, you know!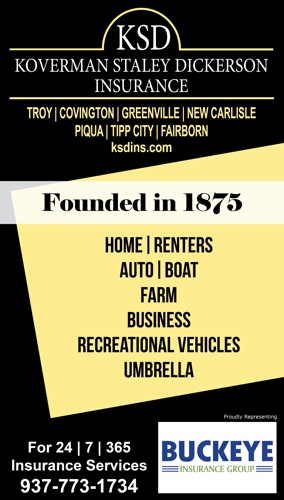 And losing to Piqua is not exactly unthinkable, given the two teams have played for a hundred years to an almost 50-50 split.
Losing to Tippecanoe three weeks later (30-26), however, was a rival of a different flavor, coached by your former head coach (Matt Burgbacher).  It marked the first time that a Tipp team had beaten Troy in football in 81 years, since like 1939.  And while the two schools are only separated by five miles on I-75, in football terms that was a win streak that Troy would have liked to have seen undisturbed…like deep outer space.
Still, Troy knocked off Greenville and Stebbins in their final two regular season games to finish 4-2;  and in a year when everyone got to taste playoff football because of the pandemic, the Trojans simply blew out – overwhelmed – Franklin Heights in the first round, 49-6.  But owing to circumstances that made each week a guess, they never got to play Trenton Edgewood in the second round…or Sidney the following week in a making-up-for-lost-time game.  Covid, you know!
For the sake of short-term memory Gress and the Trojans carry as much motivation as you can have as they enter the 2021 season.  But still, even with returning quarterback Josh Mayfield (46-87 for 719 yards and 9 TDs), and lettermen like Nick Kawecki and Evan Jones back, their place in the 2021 MVL North (Miami Division) picture is an uncharacteristic uncertainty.  The Trojans graduated the bulk of their huge offensive line last year as well as key players on the defensive side of the ball, so they entered Saturday scrimmage in Beavercreek with an overtone of…it's good to play again, and let's see what happens.
"Yeah, it was good to play,"  said Gress following the scrimmage.  "We definitely have to rebuild around a young offensive line and having a senior veteran like Josh back is a big piece of who we'll be.  It definitely helps out because Troy football starts on the offensive side of the ball.  We're going to carry the rock.
"There's also little question that Covid took a lot of the fun out of playing football last year – for everyone – and competition oughta' be fun.  So we're looking forward to playing Troy football this year.  We want to play without worry, we want to run the ball, and we want to be physical.  That's Troy football."
In his third year as coach, he points to the roster numbers as an indication that Troy football has never been more optimistic for the future, as well as the present.  Counting the freshman class this year, Troy will suit up nearly a hundred players.
"It speaks volumes about the community and the popularity of football here,"  says Gress.  "They love high school football, and it's a good feeling to have that many kids in the program.  It's a very important thing in our favor when you consider the future of the program.  Our varsity, freshman, and junior high programs are strong and should mean good things to come."
But they have to build this year with a focus on winning.  You have to win football games if you coach in Troy.  There are no down years.  And, you have to win those all-important games against Piqua and Tipp to sustain the popularity.  The offensive line will be a concern.  Key losses from graduation will be a point of emphasis.  There will be opportunity for playing time, but little time for refitting and adjustment.  The Piqua game comes this year in week 3.
"That's a game we have to win,"  Gress adds.  "We've never danced around the importance of playing Piqua.  You can't.  That's the rivalry game and it goes a long way towards sustaining our program.  And I take a little different approach to playing Tipp.  Some people contend that Piqua is the only game we 'have' to win – the rivalry game – but I'm no dummy.  I know what the Tipp game means to Troy.  So we spent the off-season lifting, training, thinking about those games.  They're important.  Every game is important, but those two were on our minds."
With so much work to be done – with added anticipation – Gress makes no bones about being ready to play football.
"Today was a great day,"  he said of their first scrimmage.  "We got to hit someone wearing a different uniform."
Kissing your sister is hardly the same as their strength of schedule coming out of the chute.  They open with Chaminade and Xenia in weeks 1 and 2 before playing Piqua at home.  But there's a fire in Gress that still simmers from his days as a linebacker at Northmont and Kent State.  Passionate about competition, he believes that the best way to get back to Troy football…is to play football – to be challenged.
"Frankly, we're tired of riding the bus to play 7-on-7's,"  he added.  "We need to play.  And hopefully we can go forward without the threat of Covid because the fun of football is playing with your brothers.  That's what Covid took away from football in 2020.  When you've got to go through a million things to do something for five minutes there comes a point when you've had enough.  That happened to us last year, but the good news is on June 1st we came back to lift as if it never happened.  Our kids are resilient, and that recharges the batteries."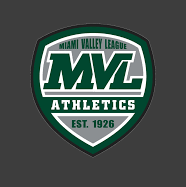 He said nothing about wins – no hyperbole for the coming campaign.  Like other coaches in the area, he chooses not to.  They're all thankful for the opportunity to just play…to have a year of uncertainty behind them as a model of how to go forward – to play football against all odds.  Still, there was plenty to like in Saturday's scrimmage.  Josh Mayfield looked like a senior, and there were underclassmen making their bid for playing time.  It's all you can ask after last year.
Resiliency.  Piqua and Tipp not forgotten.  It's football.  Work to be done.
Beyond that…your 'Gress' is as good as mine.