Committed to Penn State, ESPN's #5 senior receiver nationally hopes to make his final season at Westerville South one to remember.  The Wildcats have a chance to be REALLY good again.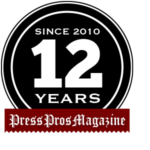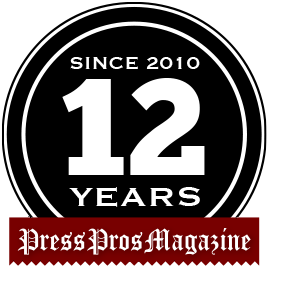 WESTERVILLE, Ohio – When Army master sergeant Anthony Saunders was deployed in Iraq in 2008 and 2009, his wife Sheila would regularly share videos of their son Kaden playing Little League football and baseball. Even at the tender age of 5 or 6 years old, Kaden was developing into quite the little athlete.
"Most notably, he moved at a different speed than the other kids," said the elder Saunders, who retired following a 25-year career in the Army and now works in the New Albany schools. "But it was all the little things that caught my eye, like his route running and understanding of what angles to take. I taught him how to catch a football, but I can't take a whole lot of credit outside of that. He's been extremely lucky to be blessed with natural ability and outstanding coaching all the way down the line."
After being hired as Westerville South coach in 2017, Matthew Christ went to a middle school game to check out the incoming talent. Saunders made an immediate impression.
"Obviously, he was very fast and way ahead of the curve for a kid his age," said Christ, who went to work devising a spread offense to feature Saunders and other promising young athletes. "When he came in as a freshman right off of playing summer travel baseball, initially I was reluctant to put him on varsity. Thankfully, it didn't long for him to change my mind. He ended up with 1,000 all-purpose yards for us."
Even though Saunders stands just 5 feet 10 inches tall and weighs 175 pounds soaking wet, college recruiters long ago took notice of his sublime playmaking ability at wide receiver.
After that banner freshman season, Saunders was floored when Michigan State offered him a scholarship during an unofficial visit. Six other schools from Power 5 conferences immediately followed suit and the chase was on. Eventually, Saunders pledged to Penn State in July, 2020. After briefly reopening his recruitment to consider other offers flooding in, Saunders gave Nittany Lions coach James Franklin a firm commitment last spring and has been actively recruiting more prospects for the nation's No.1-ranked 2022 class.
According to Saunders, Ohio State did not offer him a scholarship, initially expressing interest in him only as a defensive back, then re-entering the fray after his commitment to Penn State.
"My family and I completely trust coach Franklin," Kaden Saunders said. "He's a family-oriented dude who keeps it real. The receivers coach was emphatic about the fact he didn't care about the height and weight aspect. In fact, all of the incoming receivers are under 6-1. His philosophy is that if you can run and catch, you'll make plays. He has mentioned that he envisions using me in the KJ Hamler role mostly coming out of the slot." Hamler is a rookie with the Denver Broncos.
By the way, Saunders – a speedy centerfielder and leadoff hitter – also received baseball offers from the likes of Ohio State, Notre Dame, Indiana and West Virginia. He batted .414 with 30 runs, 15 RBI and 27 stolen bases in helping South capture its first district title last spring. He plans to graduate in December and enroll early at Penn State.
"Baseball actually was my first love," Saunders said. "But once my recruiting took off, football became my top priority. Originally, I toyed with the idea of playing both sports in college, but I came to realize how difficult it would become. I'd rather be great at one thing than just OK in two. I played my last baseball game for Bo Jackson Elite Black last month and I got kind of emotional afterward. But I've not a new focus new and am really excited for football season. We've got a chance to be really good again."

Saunders is coming off a monster junior season in which he made 45 receptions for 946 yards (a 21-yard average) and scored 15 touchdowns for a team that was ousted by eventual Division II state runner-up Massillon Washington 45-36 in a regional semifinal to finish 7-1. He had nine receptions for 169 yards and two TDs in that game and, at defensive back, held ballyhooed Ohio State-bound receiver Jayden Ballard to one catch. On the way to his first-team All-Ohio season, Saunders also amassed more than 300 yards on rushes, kick and punt returns.
Gone from an offense that scored 46.6 points per game are first-team All-Ohio quarterback Peter Pedrozo (2,622 yards, 30 TDs) and two members of a talented four-headed receiving corps. Running back Brandon Armstrong (741 yards, 11 TDs) and two stellar offensive linemen, Tyler O'Reilly and Nick Carpenter, and rangy big-play receiver Javi'er Wills, however, return. Senior Latrelle Palmer and sophomore Dominic Birtha are competing to replace Pedrozo.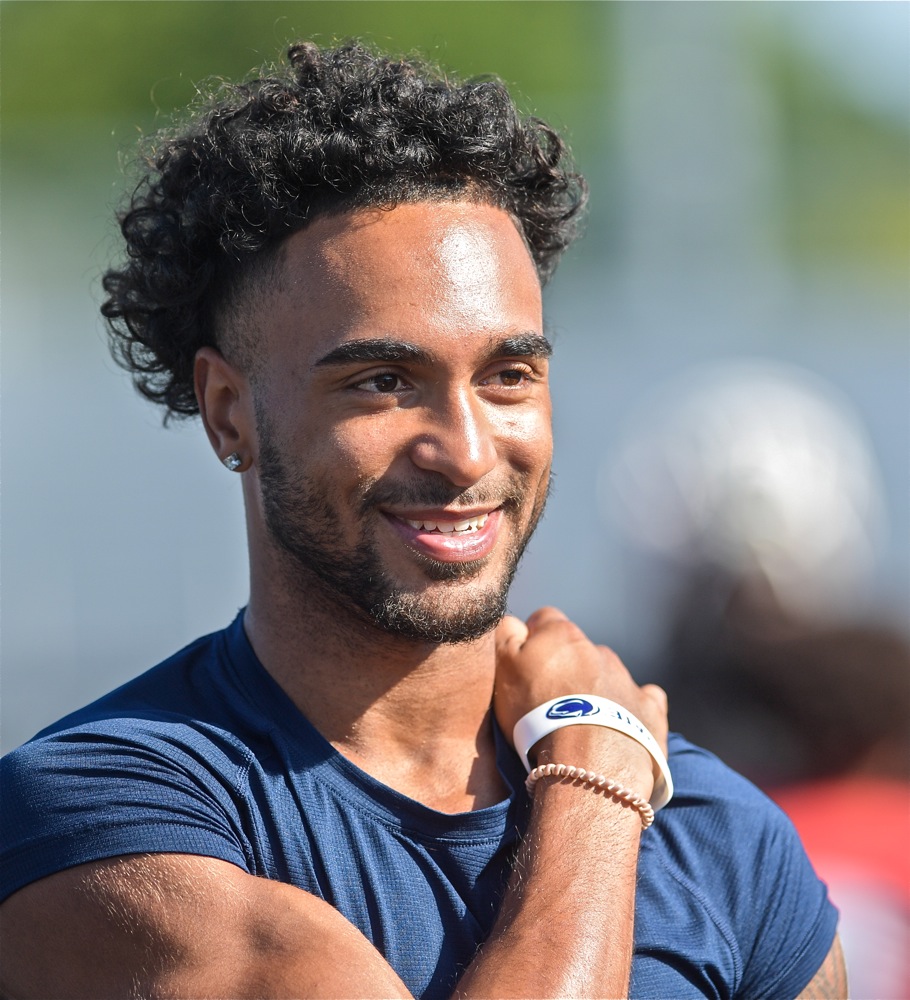 "Our top priority is to get the ball out in space, on time, and let the receivers make plays," Christ said. "We've got a running back who averaged nine yards a carry and probably the best line we've ever had coming back, so if we have to run the rock while our quarterbacks get comfortable, we can do that. Regardless of how things shake out, I'm sure we'll come up with plenty of ways to get Kaden the ball."
Saunders, who was hand-time timed in 4.31 seconds in the 40-yard dash at the Best of the Midwest Combine in Indianapolis in February and was clocked 4.4 numerous times electronically, enters his senior season with dazzling accolades. A consensus four-star prospect, he is the No. 3-rated senior player in Ohio (Ohio State-bound linebackers CJ Hicks of Kettering Alter and Gabe Powers of Marysville are just ahead of him) and No. 10 receiver in the U.S. by 247Sports.com. ESPN.com tabs him as the No. 5 receiver and No. 29 player overall.
A team player through and through, Saunders said his only individual goal is to top 1,000 yards receiving. But he expects to contribute as a runner, returner and defensive back as well.
"One thing I'm especially proud of is that Kaden is the best teammate one could ask for," Anthony Saunders said. "My experience in the Army has rubbed off on him in terms of hard work and discipline. I've pounded into his head that you might be the best soldier or the best receiver in the room, but you're not bigger than the team."
The Saunders family apparently comes from an impressive gene pool. Eldest daughter McKenna was a softball standout at Colgate before transferring to Ohio State to finish her degree. Kaden's younger sister, Marissa, captured a Division I state title in the 100-meter hurdles in June with a time of 14.05 seconds, fifth best in the nation among sophomores. She will certainly be a hot Division I recruit.
After his official visit to Penn State, Kaden proudly posted a photo on his Twitter account of he and Marissa donning Nittany Lions uniforms. They train together at Plus 2 University under Eric Lichter, who served as Director of Football Performance at Ohio State under coach Jim Tressel.
"Marissa and I are really close, and for us both to go to Penn State, that would be a dream scenario for me and for my parents," Saunders said. "But having gone through the recruiting process myself, I would encourage Marissa to do her own thing, and I'm sure she will. It's fun to talk about, though."