The Buckeyes started the preseason Wednesday with the junior cornerback from St. Louis on a "pitch count" because he is coming back from a torn Achilles' tendon that wiped out all but two games for him in 2020.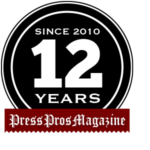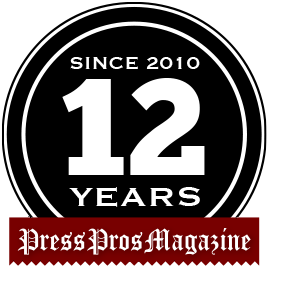 Columbus – The sport is football, but Ohio State coaches call the limitations that have been placed on cornerback Cameron Brown a "pitch count'' in that he will receive a set number of plays during preseason practices.
Brown, a fourth-year senior academically and a junior when in pads, is coming back from a torn Achilles' tendon that wiped out all but two games of his 2020 season.
The more he proves that the leg is back to normal, the more plays he will receive.
It was a tough luck injury in that Brown started the home opener against Nebraska and at Penn State when one of the mothers of all tears knocked him out.
When the Nittany Lions were celebrating a touchdown reception by Jahan Dotson on one side of the field 30 seconds into the fourth quarter, Brown was down and out on the other side inside the 10-yard line after trying to make a cut.
The leg gave out and a cart took him off.
The Buckeyes really needed Brown, a former four-star recruit out of St. Louis, because the secondary was in shambles after game No. 2.
How bad was it?
They ranked No. 122 in pass defense nationally in allowing 2,432 yards and 16 touchdowns. Alabama exposed the secondary time and again during a 52-24 victory in the national championship game.
Brown admitted that sometimes he pays little heed to the pitch count. Ohio State opened practice Wednesday.
"(The trainers and coaches) know I'll just try to keep running and running without them knowing," he said.
The Achilles, he said, is feeling so good that sometimes he can't remember which one was torn.
"I feel like it's normal," Brown said. "I can't tell either one. It's just full-go. I'm just excited to be out there. When you're excited, you're confident, and everything goes your way."
There is no formal depth chart at this time, but it sure looks as though one cornerback spot opposite Sevyn Banks is Brown's to win or lose.
The opening was created when Shaun Wade was drafted in the fifth round by the Baltimore Ravens.
In 2019, Brown played in 14 games. Last season, he again was on schedule to play them all, but more importantly become more of a factor in the rotation in sharing the slot cornerback spot with Marcus Williamson.
Now, coach Ryan Day and defensive coordinator Kerry Coombs are spoon-feeding Brown plays.
"He's easing his way back into practice," Day said. "He looks good running around out there. We're going to put a lot of these guys on what we call pitch counts. So, they only have so many practices and we ease in. They have only so many reps in practice, and then hopefully by the middle of next week, they're full-go."
It was just nine months ago when Brown had the surgery. Achilles tears used to be a death knell to a football career.
Coombs is excited to have Brown back.
"It means everything," he said. "Cam was playing really well last year. People forget that. He had a good camp. He was playing really well. He was going out there playing nickel, playing man-to-man in some tough situations. It was a heartbreaking injury for him. He needs a ton of reps. We all need a ton of reps. But we're going to be smart about it, and we have to because we can't show up on September 2 (against Minnesota in the opener) with half the guys, unless we can't help it. But if we can help it, we're going to help it with everything we can. And he has got to do his part to take care of his body."
Coombs said "there's a mental block'' for a player coming back from such a serious injury.
"Because that's just one of those things where you explode and it snaps,'' he said. "You didn't really do anything wrong, you didn't fail to stretch, there wasn't something that you did that created that, it just happened. So, I think more than anything, it's playing, and not feeling fear that that's going to happen. The only way to fight through that is to go play. He has to go knock the rust off, and he has got to be ready to play. But he's fast, he's twitchy and he's going to go out there and compete."
Penn State had a terrible season even after a rally in the closing weeks that allowed it to finish 4-5. At the time, though, Ohio State's 38-25 victory at State College was considered a gem.
Brown had to watch a run to a fourth straight Big Ten championship and College Football Playoff title game run wearing a cast.
"It sucked, I ain't going to lie, because I was really looking forward to that year," Brown said. "I felt like that was my year for me to break out and just hopefully get to my goal and be in the NFL. But everything happens for a reason. Just take my time and just keep going this year. You have to. It's the past. Move on from it."
Yesterday, he concentrated on a fresh start. It was hot and sticky, but Brown was running around like a kid.
"It was fun. It was exciting. I was happy. Ready to go,'' he said. "Probably the most energized guy out there. I was ready. I'm realizing that anything can get taken from you at any moment, so take advantage of every opportunity you get.''
Banks said Brown "probably'' is doing more to get ready than he did as a freshman in 2018.
Coombs said he didn't know who would play at the corners because it's way too early.
"Three, four, five – if they can play, they are going to play,'' he said. "We're going to play fast. Fast, fresh players are going to play.''
Every defensive back, Coombs said, has to know how to play every position in the secondary.
How did Brown look?
"It wasn't bad. I thought so,'' Coombs said.
Is he all the way back?
"Yes,'' he said.
Asked if he was still capable of running a 4.2-second 40-yard dash, Brown doesn't know.
"Aw, uh, I feel like I'm fast enough,'' he said.
A year ago, Brown was counted on. Now, the Buckeyes have so many four and five-star defensive backs running around that a couple of poor practices might knock you down.
"That's part of the game. If you don't bring it every day, you just get passed up,'' Brown said.