UD's buzzsaw senior safety has his sights sets on football now, and some football later…and a PFL title in between to help make up for two years of lost time.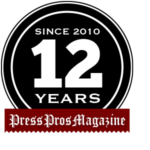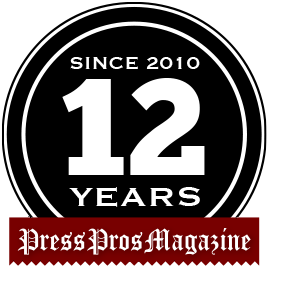 Brandon Easterling finished one of his weight room workouts early Thursday morning, perspiration dripping off his face and gasping for some deep breaths.
He approached Mark Thobe, the University of Dayton's football strength and conditioning coordinator, and said, "You're probably the last guy I should say this to, but I'm tired of seeing your face. I'm actually ready to go practice. I'm tired of working out. It's time to play ball."
And that's exactly what Easterling and the rest of the University of Dayton football team will do Friday afternoon.
For Easterling, the Flyers' star senior safety from Fairborn, it couldn't come too soon. And while we're at it, bring on the season.
UD has not played a football season since 2019 due to the pandemic and the Flyers opted out of the 2020 spring season while most of the Pioneer Football League teams participated.
"I can speak for the entire football team," said Easterling. "It has been two years now since we've played a game. I've been playing since I was eight years old and that was the first time I went a whole year without playing a game. It has been tough."
When Easterling got word that football was shut down last year he said, "It was definitely a knife to the heart. We made a lot of sacrifices for our season to get pulled while the entire league was still playing. That was a real hard pill to swallow, for sure."
With UD sitting it out, Davidson won the PFL championship and in a pre-season poll of coaches and media Davidson was picked to win the 2021 title.
The Flyers were picked to finish fourth, which went over with Easterling like a fumbled punt.
"Part of me doesn't care at all, because it's pre-season and it is what it is," he said. "But part of me, well, I was pretty lit up and upset. In my four years here, that's the lowest pre-season ranking we have ever had.
"It kind of caused me to reflect on our team," he said. "One of the things about our team is that we have a lot of guys who haven't played. We have a good handful of guys who haven't played because of last year, but we have a lot of potential on this football team. I'm going into my fifth season here and this is arguably the most talented football team I have been a part of.
"So, to me, it doesn't matter what the other teams are doing, it comes down to us figuring out the X's and O's," he added.
It all starts with quarterback Jack Cooke, running back Jake Chisholm and Easterling, all three listed as pre-season Stats Perform FCS All-Americans.
And Cook is one of 35 players on the NCAA Football Championship Subdivision (FCS) watch list for the Walter Payton Award.
It was 2019, a wind-swept mid-November day in Des Moines, Iowa, when Easterling caught everybody's attention. That's because he caught three enemy passes against Drake, returning one for a 100-yard touchdown during a 46-29 UD victory.
"I had one (interception) in the first quarter, one right before halftime for the touchdown and the third one was in the fourth quarter, Drake's second-to-last drive," he said. "That helped put the game away.
"I'd played well all season and going into that game I think I had one interception, maybe two," he said. "I had a good amount of tackles, but that was the game where I was able to stand out a bit.
"As for self-awareness, that's when I really came out of my shell as to what I was able to do. I've always been confident in my ability, but that was the first time I had a huge impact on a game. That's when I set the tone for myself that that's the standard I want for myself every game. It was a coming out party for me, for sure."
It was a party during which Easterling, a far-roaming, heat-seeking, nose-for-the-football guy, blew out all of Drake's candles and ate the cake, too.

When the season ended, Easterling led FCS with an average of 7.5 solo tackles per game and was second in average total tackles with 12.5 game.
And that has put Easterling on the list of players to watch by NFL teams. It is something he wants.
"I absolutely want to play (in the NFL), it has always been a dream of mine, something I always aspired to do" he said. "One thing when I came to Dayton I noticed is every year we had one or two guys who at least had a tryout with a professional team.
"I remember my freshman year it was Christian Searles (cornerback), my sophmore year it was our punter, Sean Smith, who has played for the Ravens and Dolphins.  And my junior year Adam Trautman (tight end) got drafted by the Saints.
"It was guys like that who drove me a little bit more and made me realize, 'Hey, no matter where you play, there is an opportunity.'"
It really struck home this spring when the Detroit Lions and Indianapolis Colts came to town to talk to Easterling and evaluate him.
"I went home, sat down, and thought to myself, 'I have one shot at this,'" he said. "This is something I've striven for my entire life. It's go time, It is now or never. Going into the summer, I told my mom, 'You might be upset at this, but I don't want a job, I don't care about making money. This summer I am dedicating it all to football.'
"So I have put everything I have this summer to get to be where I need to be. Now it's time to go out with a bang this season."
And now, if Coach Thobe will get out of Easterling's face, he has some football to play, some deeds to prove the predictors wrong about a fourth-place finish in the PFL, and some strong and sterling play to be accomplished to catch the NFL's eyes.
You can follow University of Dayton Flyer football season on Press Pros Magazine with Hal McCoy, sponsored in part by the McGowan Brabender Agency, Dayton, Ohio.