On media day for University of Dayton football it was hard to tell what coach Rick Chamberlin was more excited about…football itself, or the new practice digs underway adjacent to UD Arena.  Both portend to be pretty nice.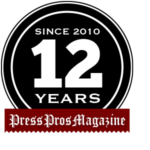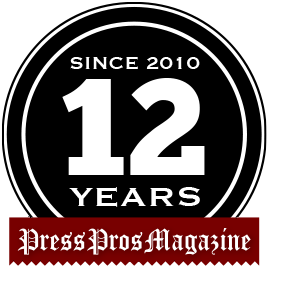 As Rick Chamberlin stood on the running track of the Jerry Von Mohr practice facility under a blinding sun Friday afternoon, there was swarming activity behind him.
It was not the 116 players the University of Dayton football coach will greet next week for August camp. It was bulldozers and earth movers and men with shovels and picks and hoes.
The facility, thanks to generous and deep-pocketed UD alumni, is undergoing a $1.4 million makeover that will feature FieldTurf.
In some quarters, UD football is considered small potatoes, but folks in the know realize that the program is oversized baked potato with all the fixins.'
That goes from the winning tradition to the facilities, like the new practice field that will feature not only FieldTurf with logos on it, but wind screens and a filming tower.
As somebody in the know said to Chamberlin, "Your practice field is going to be better than most playing fields in the PFL."
It looked as if Chamberlin might want to jump in and man a 'dozer or turn over a spade of dirt.
That's because Chamberlin has been one restless hombre since the end of the 2019 season. The Flyers opted out of the 2020 season due to the pandemic and Chamberlin was a man without a cause.
"I didn't know what to do with myself last fall on Saturday afternoon," he said. "There are only so many home projects you can do. I did more last year than I did the first 20 years of living in that house. It was tough, man, it was tough. So this is such a good feeling going into this."
The wait soon will be over when the Flyers open the season at home September 4 against Robert Morris.
It will be Chamberlin's 13th year as UD's head coach and he is seven victories away from 100.
The Flyers were 8-and-3 in 2019, 6-and-2 in the Pioneer Football League, a second-place tie. Several PFL teams played a six-game spring schedule, but the Flyers opted out. Davidson won the abbreviated spring schedule and the coaches picked the Wildcats to win the full-schedule 2021 title. UD? They were picked fourth.
That is a bit of a shock in that UD has won 12 championships in the PFL's 18-year history. And when the Flyers don't win it, they always are sniffing close to the top.
That, though, is nothing more than a Paper Trail and football is played on grass or artificial turf. No championship ever has been won on tissue paper, newsprint or art paper.
When Chamberlin was asked about the pre-season predictions, he said succinctly, "Fourth. Yeah, fourth.
"We are always picked near the top, I know that. That's our reputation. But even when we're picked at the top, I don't pay attention to it. It is something on paper and that paper goes into the trash can. It is what you do on the field and that's what we shoot for.
"Whether we are picked first or fourth, we are going to play just the same, play hard, execute as well as we can to hopefully at the end to have a chance at a championship," he added.
The Flyers have three of the PFL's most dynamic players in quarterback Jack Cook, runningback Jake Chisholm and safety Brandon Easterling.
What they don't have is an offensive line. Well, they have one, but not one has much game experience. New offensive line coach Josh Hendershot will be busier than those guys moving dirt on the practice field over the next three weeks as he teaches the intricacies of blocking.
"All new guys," said Chamberlin about his offensive line. "They are going to be juniors and sophomores, but they haven't played any games. All the guys from 2019 graduated and some who were going to be seniors in 2020 didn't come back because they got job opportunities.
"So we have back-ups who have to be ready, have to grow fast," Chamberlin added.
It was mentioned that even if they don't block, Chisholm will run right through them. At 5-9 and 182 pounds, Chisholm looks as if he should be playing third trumpet in the pep band. Just say he is small and mighty — mighty, mighty good.
He led the Football Championship Subdivsion (FCS) in all-purpose yards per game, more than two football fields a game at 204.3 yards. He ran for 1,129 yards, caught 230 yards worth of passing and, where he may be most dangerous, he returned kickoffs for 684 yards.
"We have a lot of work to do and we have two full weeks of camp (beginning Monday) before school begins," said Chamberlin. "That means our guys can be really focused on football and not worry about calculus and chemistry. Three important weeks of practice, especially at certain positions."
While Chamberlin mentioned that his players need not worry about calculus and chemistry, they might think a little bit about history.
The University of Dayton football history is one of win, win, win, win. Fourth place? Pshaw and balderdash.
This is a team that has gone 487 straight games without being shut out, longest streak in all of college football. The last time the Flyers didn't score was a 9-0 loss to Marshall on October 16, 1976 — when a dozen eggos cost 69 cents, a gallon of gas cost 59 cents and a postage stamp cost 13 cents.
This, though, is 2021, and fourth place for the Flyers? That's not an option, unless it is Cook and Chisholm running the option.