A haunting reminder of attention to details frames pre-season camp for 11-time champion Marion Local, and to no one's surprise they've retooled to avenge a disappointing, and surprising, conclusion to their 2020 season.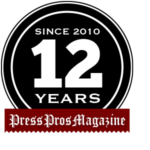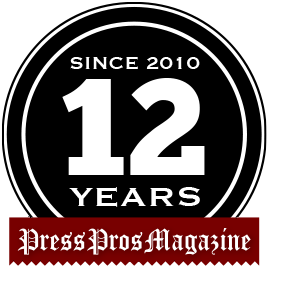 Maria Stein, OH – He might not talk about it publicly, but somewhere in Tim Goodwin's 'photographic' mind there has to be a garage-door-sized image of Dan Homan blocking that punt…the one in the fourth quarter of last November's regional final between Marion Local and New Bremen.
The punt that flipped the course of the game and propelled New Bremen past Marion and ultimately to the state Final Four and the Division VII title.
Whether or not it cost Marion the title – their twelfth – is subjective, of course.  And while Goodwin keeps track of those things (the record-tying past eleven and his string of 18 state Final appearances), he certainly doesn't dwell on them.  Or does he?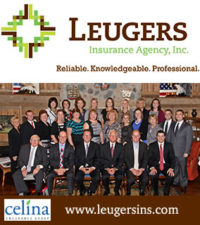 Blocked punts in the fourth quarter inside your own twenty yard line amounts to a serious mechanical breakdown, and Marion Local teams rarely have those when so much is on the line.  Except, this time.
"I was rushing from the outside and no one blocked me,"  said New Bremen's Homan afterwards.  "I mean, there was a guy there, but I just pushed him aside and went to the football.  I couldn't believe it.  It hit me in the chest, I just picked it up, and scored."
Actually, it was one of two critical blocks by New Bremen in that game, the other being a blocked field goal in the third quarter that denied Marion going up by ten points and added momentum.
No one with knowledge of Marion Local football for the past 22 seasons could believe it, after the fact.  Not that they grade 100% all the time, but breakdowns like that have been few and far between since 1999, leading Goodwin to admit afterwards, "Those two blocked kicks were the difference in the game ."
Entering his twenty third season as coach at Marion, the Flyers are never short on personnel, and 2021 will be no different.  Having struggled to settle on one quarterback last season, Carson Griesdorn, Tate Hess, and Peyton Otte all saw some time under center, the hope being that one would eventually emerge as 'that one'.  That's still an issue in this year's training camp, but in reality…it's probably going to be Otte.
There are running backs returning, as there always are, with junior Drew Seitz hopefully available soon after an off-season surgery.  If he's unable to go, the other Otte, younger brother Kyle, is going to be back there somewhere, anyway.
Any issues along the offensive line are of little concern to Goodwin, who annually says, 'That's what I do.  We'll be ready to go."
His defense was again stellar in 2020, pitching five consecutive shutouts and allowing an average of just 5.2 points over their final seven games.  It will be fine, again, returning eight of last year's eleven starters.
So the issue becomes how to tweak a strong returning cast into that perennial state title contender, eliminate blocked punts with the season on the line, and contend with a MAC conference that suddenly bodes more competition than just the expected annual challenge of Coldwater.
Goodwin is a mathematician, of course, and as calculating as they come as it pertains to how much to expect, and how it may be accomplished.  But before all that…a haunting off-season of what might have been had it not been for that one play – the blocked punt.
"If you had to pinpoint one thing in the game it's obviously that play,"  says Goodwin as the Flyers prepare for the season and their August 20th opener at Wapakoneta.
"And the first thing about it was the question of coaching.  Should we have done something different, protection-wise?  We knew that #88 (Homan) had blocked some kicks throughout the season and we changed our protection for that game to account for that.  But it obviously wasn't enough to take care of the situation.  Actually, they only rushed one guy and he had lulled our protection to sleep throughout the game.  That wasn't our only punt.  He had set up our kid for three quarters for that one moment, and this time he faked him and went right to the ball.  He didn't even know if he'd get to use that moment, you know.  It was just a heckuva' play.
"But when you reflect now about that game there were four or five things that went against us.  They had a long kick return right before the half that they took in and scored, and that never happens to us.  We had a field goal blocked in the third quarter.  There was a personal foul penalty on an interception that allowed them to keep possession of the ball in the fourth quarter.  Just things like that which normally don't happen to us – things you can't control."
So yes, a haunting off-season magnified by the dramatic timing of a blocked punt that became the turning point of the season for both Marion Local and New Bremen – a poignant 'woulda', coulda', shoulda' for a program on the doorstep of breaking what once was thought of as being the Babe Ruth of OHSAA football records – total titles won.
They're back on the practice field this week with that solid core we spoke of, reminding themselves that even though they have eleven titles and the gleaming reputation for consistency…they're never above brushing up a few things.
"We've already worked on protection for special teams,"  Goodwin assures.  "Although, we didn't talk about it with the kids after the game.  Kids are resilient and I don't expect it to be a lingering thing.  I've been coaching for 22 years and if you do it long enough you're going to have things happen that HAVEN'T happened before.  If you play the game long enough you'll see things you've never seen before."
Goodwin notes the eight starters back on defense in 2021.
He has his best athlete and a proven playmaker in Peyton Otte at quarterback.
He expects Seitz (6'2, 230 lbs) to be back at running back by the fourth game of the season, fortified by another, quicker, playmaker in sophomore Kyle Otte.
Their roster numbers are up this year, supplemented by a huge freshman class (24) that's talented enough to provide some immediate depth.
The defense will feature three of the four linebackers from last year, all juniors now, bigger and improved.
The offense will miss graduated wide receiver Charlie Huelsman, who made the big play look ordinary, but Marion ALWAYS comes up with receivers who can catch and run.
"Overall we feel good,"  says Goodwin.  "When we get Drew back that will be a huge addition, and you have to feel good about having those three linebackers.
"And last year there were no 7-on-7s.  We only had one scrimmage.  We juggled quarterbacks not because things were bad, but because we weren't progressing the way we wanted to grow.  This year we're going to have the whole pre-season, we'll have two scrimmages, so things should be a lot different."
For as long as he's there, and for as long as they share that all-time mark with St. Ignatius, there will be questions as to how important it is Tim Goodwin to dispense with the drama of when, and claim the record outright.  Typically he eschews discussion of such accomplishments, but does admit that since they're that close…why not?
"Yeah, if you're on the doorstep like we are it's like…hell yeah, we want to do it,"  he said over a Korner Kafe tenderloin this week.  "But at the same time wanting to do it doesn't help you do it, so you have to do more.  I think you can teach sound football, and use the record as a motivator.  I think you can be super successful and do it the right way by teaching kids good life lessons through sports – how you react to real life situations by doing both, right?
The first short-term life lesson is…they need a winning start.  They open on the road against Division III Wapakoneta, play McComb on the road in week two, then home to meet Versailles in week three and back on the road at St. Henry in week four.
"I tell the kids we have to start fast, because we could be 1-3 after the first four weeks,"  says Goodwin.
But in the meantime optimism reigns, even if some memories linger.  Someone suggested that a local eatery include a menu item named – what else? – The Blocked Punt.
Wholesome, of course.
But there is a bad aftertaste!