Incoming OSU quarterback Quinn Ewers is part unicorn (impossible to find) and part GOAT (given his perfect recruiting ranking), but the thunder of his footsteps suggests he's a different animal in advance of his eventual arrival.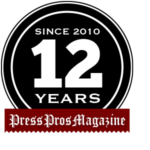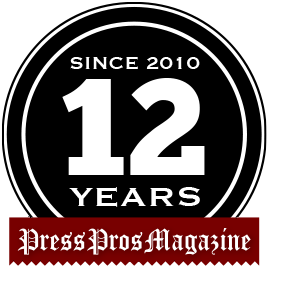 It would make sense if every arcane rule in the NCAA Infractions Manual had gone the way of the VCR now that college players can both profit off their name, image and likeness and transfer with immediate eligibility wherever they land.
Then again, it's always been foolhardy to pair, "makes sense," and, "NCAA" in any sentence, and that darkness apparently prevails even in this age of enlightenment and progress.
Hence while two Ohio State quarterback hopefuls could confirm Tuesday that they have signed agent representation agreements, neither they nor the third aspiring QB on the roster nor head coach Ryan Day could say much about the elephant in the room.
That will have to wait until the elephant is actually, physically, in the room.
Generalities will therefore have to do for now on the topic of incoming Texas five-star Quinn Ewers, who will be parachuting into the Woody Hayes Athletic Center and the Buckeyes' quarterback competition as soon as he satisfies the final high school academic requirement standing between him and early entry into both OSU and the wonderful world of college sports capitalism.
"I'm happy for him, man," said freshman C.J. Stroud, the presumed leader in the quarterback competition entering fall camp. "He's a good kid, and I'm happy he'll be able to make some money."
Such previously-forbidden statements are now OK to utter out loud, as are partnerships with sports agents like those that made Cris Carter ineligible back in the day.
Stroud has signed with Athletes First, which also represents former Buckeye and current Chicago Bear first-rounder Justin Fields.
Kyle McCord, who enrolled at OSU in January, has signed with Vayner Sports.
McCord turned some heads in the spring and was thought to be a stronger candidate to unseat Stroud than Jack Miller, the third freshman quarterback hopeful and first of the three to commit to OSU before injuries took some of the shine off his high school hype.
Stroud and Miller have gone through two spring practices and one full season in the system.
McCord has a spring and summer under his belt.
They thought the position was theirs to claim before Ewers' scheduled arrival in January for a possible competition in the spring of 2022. Then Ewers considered missing out on the financial windfall of his personal brand that Texas' high school rules prohibit, which is why he advanced his arrival and will likely soon earn more than not just his three rivals but every one of his OSU teammates.
Welcome to the team, Quinn. You're buying dinner.
"We'll accept him in the room with open arms, just like we did Kyle," Stroud said. "At the end of the day, it's all a brotherhood."
Sounds great, although real brothers have been known to have some spirited battles before bro-hugging it out at the end of the day.
Transferring out of a real family isn't an option, of course, but the same can't be said of a football program.
Proof of that is evident in the absences of Tate Martell and Mathew Baldwin from the OSU roster.
Martell was the Ewers of his day, while Baldwin's lower-profile most closely approximated Miller's resume.
They both bolted when Fields swooped in from Georgia after he failed to beat out Jake Fromm, a fact that still torments Bulldogs' fans,
Fields took Ohio State to the College Football Playoff in 2019 and 2020 on the heels of Fromm getting UGA to within an overtime touchdown pass of the 2018 national championship against Alabama.
Georgia coach Kirby Smart stuck with Fromm after that, which demonstrates the peril of falling too deeply in love with an incumbent out of loyalty.
Day knows, but doesn't want to think about, the quarterback he doesn't pick coming back to haunt him in the future by leaving OSU and landing elsewhere.
"I'm not resigning myself to that," he said last week. "But knowing that may happen, that's kind of the way it goes. It's almost like now it's like free agency in the NFL. Guys can go different places. I guess you can worry about it, stress about it, or you can just embrace it and try to do the best you can to manage it. That's what we're doing."
So far, there are no issues, with Stroud saying all the right things about perceiving himself with work left to do to cement starter's status and Miller and McCord striking the right balance between coveting and competing for the job.
"I wouldn't say I'm using an outside narrative to motivate me," McCord said. "I'm really a self-motivated person. But I guess, in a way, you could say that."
Most already are, because the elephant will enter the room soon enough.
Bruce Hooley covered Ohio State sports for The Plain Dealer for 18 years and for a decade at ESPN and Fox Sports Radio affiliates in Columbus and Cleveland. He hosts the We Tackle Life podcast on iTunes and GooglePlay and hosts The Bruce Hooley Show on 98.9 FM The Answer.