On the occasion of their annual summer golf fund raiser, Ohio State's Greg Beals shared the frustrations of a baseball season where nothing came off as planned, and spoke of planning for what's now unknown going forward.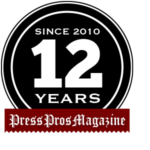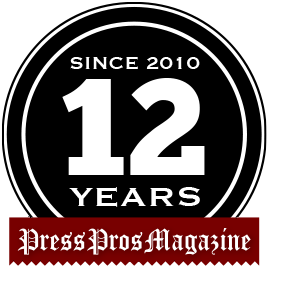 Columbus, OH – Monday marked the Buckeye Diamond Club's annual golf benefit at York Country Club, in Worthington, and Buckeye baseball coach Greg Beals used this year's event to let his hair down a bit (he doesn't have that much)….about the frustrating 2021 season.
Bereft with conference Covid protocols, the Buckeyes finished with a record (conference only) of 22-20, sixth in the Big Ten, and with a team batting average of just .247, their lowest mark in two decades, by nearly 40 points.
But nothing was normal in 2021.
No mid-week games meant a lack of development opportunities for young players.  The Buckeyes' schedule was 14 games shorter than the usual year.
Team meetings were held done by phone, or zoom.
Players couldn't eat together.
They traveled with three buses instead of one on road trips to ensure social distancing.
Media was denied access to the playing field and face time with team personnel.   Communication for interviews were done either by zoom, or cell phone.  Someone likened it to talking to the 'Bubble Boy' in that Seinfeld episode.
In a word, one player called the year…awkward.  Expletive deleted!
Another recently added, "We never felt together."
Beals took a deep breath Monday prior to speaking on the matter, expressing his desire to close the book on a season that really never was, while admitting…no one has any idea of what to expect next.
"Let's hope 2021 is in the rear view mirror,"  said Beals, a noticeable frown framing his remarks.  "But how can you know in our world with new variances, and spikes of positivity, so that's keeping us on our toes.  But right now my biggest concern is that our guys really need a normal fall.  We need to get back at the level of training that we're accustomed to.  These guys deserve that in order to fully chase their dreams.  We need it from a program standpoint, and each individual player needs it for their own sake."
He isn't alone.  Question any of the Big Ten coaches after this spring and to a man they'd tell you that the business of conference baseball hangs in the balance of getting back to normal as quickly, and as efficiently, as possible.  Loss of those extra fourteen games meant loss of developmental time for freshmen, which meant frustration owing to too many players for too few positions, its effect on future recruiting, and the ugly, but unspoken word…transfer!
"We tried to do the best we could on Wednesdays by playing intra-squad scrimmages…to get everyone as much work as possible,"  said Beals.  "And we did, but it's just not the same as seeing another uniform under the lights at Bill Davis.  And it's hard to calculate what the loss was, not having those mid-week games.  Baseball's a repetitive game and it has an effect on players who rely on those repetitions.  We also missed out on a great schedule, primarily at home, of top mid-week games that could have made a difference in our season – boosting us in the rankings, and boosting us in confidence."
Inconsistencies plagued the Buckeyes from opening day and their opening series with Illinois in South Carolina.  When they hit they didn't pitch well, and all too often when they pitched well…they didn't hit.  The .247 team batting average masks the fact that at one point, twenty games into the season, the Buckeyes had six of their eight position players hitting .220 or less.  First baseman Conner Pohl, who finished the year with a .268 mark and 13 home runs, was hitting .190 after their first home series with Iowa and Maryland, on April 1st.
"It was an indication of Covid baseball,"  said Beals.  "But we have to do a better job, too.  Baseball is evolving, the pitchers are dominating our game a bit, and the numbers across the board (the league) were down.  But we're aware, and it's something that hopefully getting back to mid-week games can help with.  But we need to be personally part of the solution.  We need to get back to our training, we need to play better…and we just have to be better.  We've got to be better in 2022."
Everyone associated with Big Ten baseball was painfully aware that other Division I conferences were carrying on business as usual.  The SEC, the ACC, and leagues out west were playing their full schedules with no ill effects.  Players that tested positive sat out the required time, but teams played on.  The elephant in the room question begs answering.  Did the Big Ten doom conference baseball with its decision to start late, play conference games only, and with such strict protocols?
Beals, at his corporate best, said this.
"Obviously our conference has great baseball talent, players and coaches.  That's true.  But I don't think about it in terms of being put at a disadvantage.  Decisions were made, and those decisions were made with the information they had, and in good faith.  And I trust that 100%.
"The hand we were dealt is what we played this year.  And the fact of the matter is…we got to play 42 baseball games.  Now the 14 we didn't get to play didn't help, but it was that way across the board for our conference.  Did the conferences that played full seasons benefit?  I'm sure it had something to do with their success.  But I'm hoping that what we went through this year is not a lingering thing that sets us back next year, because my main concern is what that would do to us in the recruiting world."
In his statements later to alumni and assembled supporters of the program, Beals doubled down on his vow to make their time as Buckeye baseball players as formative and fulfilling as possible, regardless of what comes next.
"This is the prime of their life, and I'm committed to see that our players get the full experience of being a Buckeye.  They need to live their lives and pursue their dreams, and we have alumni out there in professional baseball right now, living that dream.
"So we're going to be young next year, but we're going to be talented.  I'm excited to get back to work in the fall."
And reiterating….
"But we need to have a normal fall."
At some point yesterday the University announced it was again mandating masks for all students, faculty, staff and visitors to all Ohio State campuses and medical facilities.  When news of it reached York Country Club a mild groan could be heard as the news made its way around the post-golf meal on the clubhouse patio.
What will that mean?  Time will tell, as Beals' words were still fresh in the ears of those who came to hear, and heard, that 2021 and a .247 batting average – 6th place in the Big Ten and no conference tournament – was an abberation.
And that rear-view mirror?
Satchel Paige was fond of saying, "Don't ever look back.  Something might be gaining on you."
Greg Beals' worst nightmare as he looks forward…to 2022!