He's been the unicorn Ohio State fans couldn't wait to arrive, and now they won't need to wait as long as anticipated. Five-star high school quarterback Quinn Ewers is enrolling early in Columbus, and the ripples he'll make diving into the Buckeyes' quarterback battle are sure to be dramatic.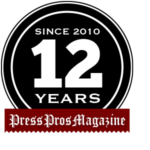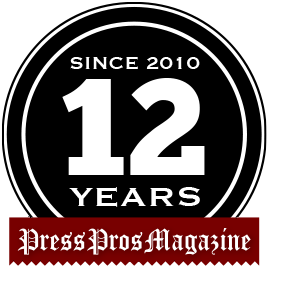 There is only one thing you can get the man who has everything and that is, by definition, more of what he already has.
Since Ohio State head coach Ryan Day approaches the Tuesday start of practice for the 2021 season with three freshman quarterbacks — none of whom have ever thrown a collegiate pass — a fourth answering to that description should fit right in.
So it therefore makes logical sense for five-star quarterback Quinn Ewers to advance his arrival on the Ohio State campus one eligibility year ahead of previously scheduled by enrolling at OSU immediately.
Ewers has been the cornerstone of Buckeyes' 2022 recruiting class for months, but that was before he started pushing back last week against the extreme inconvenience of having to play his final season of high school football for just a Texas large-school championship, the camaraderie of his teammates, and the lifelong memories all those experiences could forge.
Remember when we used to stay quaint things like, "You can't put a price on that."
Well, now that the Name, Image and Likeness era of college athletics has arrived, we can put a price on that and Ewers and his family are.
Texas high school officials won't let him sign a cash and equity partnership deal with a kombucha company that wants to affiliate with him, nor will they allow Ewers to sign autographs for money.
I don't know about you, but when I have a hankering for a good kombucha, I seek the counsel of the nearest five-star high school quarterback.
"We don't want Quinn to be a martyr," Ewers father, Curtis, told Yahoo Sports in what is believed to be the first time — and hopefully last — that anyone ever likened being blocked from endorsing a fermented tea with suffering death via religious persecution.
Of course, everything is supposed to be bigger in Texas, and Quinn Ewers' paycheck won't be while playing high school football than what he'll bank at Ohio State, even if he doesn't play a down for the Buckeyes this fall.
That's because Ewers already has 80,000 Instagram followers and 26,000 Twitter followers. Both numbers will jump now that he's announced his plan to enroll at Ohio State, where his blonde mullet and big right arm make him an attractive buy on the Name, Image and Likeness futures market.
Nobody wants to miss the next big thing, so the deals are plentiful amid the feeding frenzy of companies hoping to identify the entity they can immediately and exponentially monetize.
Many mistakes will be made until the true worth of athletes as influencers and endorsers comes into focus in a year or two.
Ewers realizes the wisdom in striking while the iron is hot, because few irons are as hot as he is right now.
Estimates are Ewers will command a half-million or more dollars this year, which sounds crazy until you consider Alabama quarterback Bryce Young is already in the $800,000 neighborhood after having thrown one TD pass all of last season while backing up Mack Jones.
Day will say all the right things about being excited to have Ewers on campus when the coach speaks with reporters the day after OSU's first practice.
All of the right things, of course, doesn't necessarily mean any of those things will be true. Odds are, Day hung up the phone after Ewers called to confirm his early arrival and the next thing out of Day's mouth was something unfit for print on a family web site.
It is, of course, impossible to tell a recruit who you've bragged on, buttered up and begged to come for the better part of two seasons to not come now.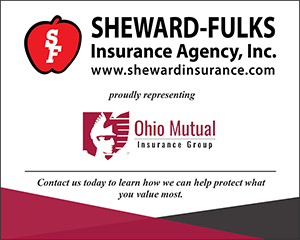 This is the danger of telling a five-star talent you cannot live without him and cannot wait for him to arrive:
He just might believe you and show up before you're ready.
And make no mistake, Ohio State is not ready for Ewers to grace its quarterback room just yet.
Presumed starter C.J. Stroud, fellow five-star Kyle McCord and former five-star Jack Miller give the Buckeyes a more than full house that will likely be impossible to keep calm as the pecking order sorts itself out this season.
Ewers is a bigger brand — get used to that concept, even if you throw up in your mouth a bit at its mention — and will likely command a higher value in Name, Image and Likeness compensation than any of OSU's incumbents.
Ewers wouldn't be graduating early from Southlake Carroll High and joining the Buckeyes if there weren't an opportunity to cash in.
Oh, yeah, and play some football.
On every level, Ewers' decision makes logical sense.
Why risk injury playing a final high school season for no money when he could perhaps play for an Ohio State team that will be so loaded it can likely excuse whatever freshman mistakes he would make and win anyway?
But the right thing for Ewers can still be the wrong thing for Stroud, Miller and McCord, all of whom still see themselves as the future quarterback of the Buckeyes.
Previously, the plan called for one of them — most likely, Stroud — to start this season, put up big numbers and get OSU into the College Football Playoff.
Ewers would arrive in January, sit behind Stroud in 2022 and compete with Miller and/or McCord — assuming either or both stayed — to start in 2023.
If Ewers won that competition, he could start for two years before entering the NFL Draft in 2025.
Now, Ewers' pro clock starts ticking, and that pressing noise no doubt advances his expectation to take over as Ohio State's starter.
Will he be happy, happy enough to stay, if Stroud has a big year this fall and looms as the 2022 starter?
Will Stroud, assuming he owns the position this season, take kindly to Day waffling on committing to him as the starter next year to keep Ewers, McCord or Miller engaged for spring ball?
All this intrigue arose because of Name, Image and Likeness issues with Ewers' displeasure over Texas' limiting his profitability, but it also comes in the first year of NCAA immediate transfer eligibility.
Any quarterback on Ohio State's roster displeased with his playing prospects can leave Columbus and play elsewhere without sitting out the former one-year transfer wait period.
So get used to OSU players cashing in on their individual brand, and having the option to explore free agency if if they don't like the balance in their bank account or prospects for playing time.
This is what they call the new era of college sports.
New, but not necessarily, improved.
Bruce Hooley covered Ohio State sports for The Plain Dealer for 18 years and for a decade at ESPN and Fox Sports Radio affiliates in Columbus and Cleveland. He hosts the We Tackle Life podcast on iTunes and GooglePlay and hosts The Bruce Hooley Show on 98.9 FM The Answer.