My annual guess, some say, at the area football teams that portend the most scrutiny for 2021.  Who will overachieve?  Who will underachieve?  And which holds the prospect of being the season's best story at the end?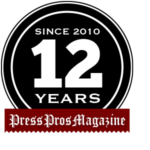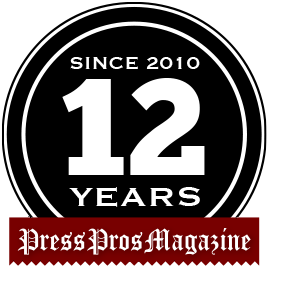 I've done this column for nearly a decade now, because it's as interesting for me to write – to consider the facts of area football, which we all anticipate – as it is for some of you to read.
Actually, some say it's not that interesting at all – just a guess, in their words, predicated by past success by teams like Marion Local, Coldwater, and whichever 'flavor-of-the-year' MAC team, like Anna or New Bremen, that happens to be on special at the time.
So as fall camps open for business tomorrow (August 2), a quick look back for the cynics' sake.
Even with last year's Covid-marred season we accurately wrote that 1) New Bremen would continue its upward spike to make noise in Division VII.  Make noise?  They won the whole thing.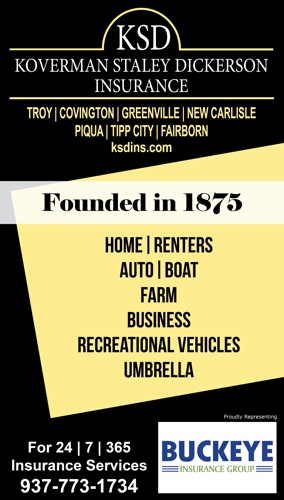 2) Piqua was in our list of top ten.  We said the Indians had a collection of young talent that would dominate their division of the MVL.  Bingo!  And they looked like world-beaters, right up until the last 30 seconds of their second-round loss to Anderson in the Division II playoffs.
3) We even mentioned Tri-Village, a program we'd never before considered in the pre-season, but with a mercurial talent like Lane Sarver we wrote that they might just blow through their weak six-game CCC schedule and break a few hearts along he way.  Which is exactly what they did, and shocked everyone when they blew out heavily-favored Fort Loramie in the regular season finale, 60-43.
And this year we'll add a conference to our list – the newly-reconstituted, but fondly remembered Three Rivers Conference from three decades ago, that will offer programs like Covington, Troy Christian, Miami East and Lehman an opportunity to challenge the lingering question of whether better competition during the season will address those teams' history of frustration in the post-season?
Like before, you're going to see some familiar names, but you're also going to see some new ones, and all within a thirty minute drive this fall if you care enough to go check things out for yourself.  As fall camps open on Monday, and opening night looms in just three weeks, you might remember, too…that we told you so.
Number one on our list, and a name we haven't uttered for years…is Arcanum, Division VI. For years mired in the mediocrity of the Cross County Conference, behind Covington, Miami East, and recently Fort Loramie, the Trojans are rebuilt behind junior quarterback Bryce Schondelmyer, the son of head coach Jason Schondelmyer.  Schondelmyer Sr. for years echoed Woody Hayes when he said three things happen when you threw the football, and two of them were bad.  But then 'Junior' grows to be 6'2″ and 195, and has a rifle arm.  Dad had a change of heart, and now allows 'Junior' to throw it fifty times a game if that's what it takes to win.  Wise move!  Last year he threw for nearly 3,000 yards, 38 touchdowns, and pushed Arcanum through a 6-4 record and a near-upset of Covington in the Division VI playoffs, losing late, 30-24.  And this year, being part of the new Western Ohio Athletic Conference (WOAC), it's likely no one will thwart the confident Schondelmyer's ability to pile up yards and points with five quick receivers who can catch and run.  Playing in Division VI, he (Jr.) adds, "I think we can move it against anyone, even Coldwater.  I'd love to meet them in the playoffs."  Hmmm!
Number two on our list…is indeed, Tri-Village, in Division VII.  They proved beyond anyone's questioning last year that they were talented with those eye-opening wins over Fort Loramie and then Cincinnati College Prep in a first-round playoff game.  Now, they have to prove they can out-scheme and execute teams in the WOAC that won't be surprised by their ability to light up the board.  They're going to put up points with Lane Sarver and sophomore running back Reed Wehr.  But they also gave up a lot of points.  Ansonia put up 35 early in the season.  Loramie hung 43 in that Week 6, while losing.  Even an out-manned Cincinnati College Prep cashed in for 30 in the playoff win.  So what's intriguing is to see if coach Robert Burke and the Patriots can take the next, bolder step – something bolder than thumbing their noses at those Fort Loramie T-shirts last year that read 'Outa' Your League'.  They are out of that league now, with their sights set on breaking bigger hearts.
Number three on our list is Troy Christian, Division VII, Three Rivers Conference.  In year two of Steve Nolan's second tenure as the Eagles' coach there is some speculation that what they lack in quantity, they more than make up for in quality.  But the most intriguing thing is what TC will do against a steady diet of better football teams.  No more 'Christian' football this year, as another coach said recently, the days of Legacy Christian, Middletown Christian, and Dayton Christian has been upgraded to Milton Union, Covington, Miami East, Bethel, Lehman, Riverside, and Northridge in the new Three Rivers Conference.  But with stout interior lines, the Eagles and Nolan have a very good shot at simply out-executing unsuspecting opponents like he did when he won all those games at Troy High School.  They just have to stay healthy, and featured back Landon Rich is at the head of that list.  They won't back down from anyone, having played former state champ McComb, Wayne Trace, and state finalist Lucas during last year's 6-4 schedule.  And they did that with 24 players.  Now, they list 34 on their roster, an increase of 40%.
Number four is Piqua, Division II, Miami Valley League. The Indians ran the conference table last year with little or no stress, averaging 35 points a game and giving up just 28 points in their first seven games…until they gave up 29 in their playoff loss (29-22) to Cincinnati Anderson.  But graduation was kind to Bill Nees, and the veteran coach returns 80% of last year's principals on both sides of the ball, including quarterback Brady Ouhl.  Gone are featured back Ca'Ron Coleman and rush end Jerrell Lewis, a pair of indefatigable leaders on their respective side of the ball, but there's a lot of depth and experience back, making the Indians everyone's favorite to sweep through the league again.   And will the haunting memory of how they lost to Anderson be their motivation?  They actually had a shot at winning it with the ball on Anderson's 20 yard line with a minute to play, but literally went backwards on four plays, giving the ball back to Anderson with 32 seconds on the clock.  And on a night when Anderson threw it for 405 yards and scored four times you can guess how it ended.  The expectations are again very high for Piqua, but as Bill Nees always reminds…you have to play.
Number five on the list is, in fact, New Bremen, Division VII, the MAC. Short of Fort Recovery winning its title in 2015, there's been no bigger state surprise than how the Cardinals swept by St. Henry, Loramie, Marion Local, LCC, and Warren JFK last year to take the Division VII title in football.  Now they have to prove they were a MAC 'program', and not just a one-and-done phenomenon powered by a superior senior class highlighted by Mitchell Hays and Dan Homan.  They do return a solid core of juniors, led by quarterback David Homan and running back Hunter Schaefer.  And they have some depth, as the roster is growing.  "Plus, we had a lot of players get game experience last year that didn't get a lot of attention,"  reminds sixth-year coach Chris Schmidt.  So we'll see, because they're not a suprise anymore.  The intriguing part will be whether they can play like defending champions and keep pace with the other perennial champs in that league. And that's why they call it the MAC!
Number six is the #1 perennial team of intrigue – Marion Local, Division VII, the MAC.  This makes coach Tim Goodwin cringe, of course, because the Flyers require mention for being on the verge every year of setting the OHSAA's all-time record for titles won, a mark they now share with Cleveland St. Ignatius (eleven).  They had a shot last year, but uncharacteristically sputtered with a pair of blocked kicks in the second half of their regional final loss to New Bremen.  Now, they return a host of skill position players, the usual running backs, and a defense that in most years shuts out at least five opponents.  How they put all that together is pure Marion magic, and pure Tim Goodwin.  They've had more in past years, and won.  And they've had less in past years, and won.  We'll get an idea very quickly, as they open by playing up against Division III Wapakoneta.   This is why Marion Local is the best 'program' in Ohio high school football, at least until someone else wins twelve.  And this is why they're always intriguing.
Number seven is Coldwater, Division VI, the MAC.  And if this sounds repetitious it's only because you can never overlook the reigning state champion, regardless of how many they lost to graduation in the spring.  In Coldwater's case it's hard to tell how many they graduated because they're so interchangeable you never really notice.  That's what makes them intriguing.  Quarterback Myles Blasingame is gone, as good a leader as they've had since Brody Hoying.  But there's so many skilled position players back (including Blasingame's brother, Marcel) that no one's feeling sorry for Chip Otten…or doubting him, either.  Here's the plan.  Spread the field with the short passing game.  Have a mobile QB that can pull it down and run.  Then hit 'em over the top with a bomb.  It never fails.  Careful what you wish for, Arcanum.
Eight…is Tipp City, or Tippecanoe, Division III.  Matt and Charlie Burgbacher really don't care what you call them, as long as you call.  The Devils are intriguing because while some suffer for numbers, they're building.  "We're going to have some talent, some size, and some numbers,"  says head coach Matt Burgbacher.  "Nearly a hundred in our four grades."  That's a considerable upgrade from what he inherited when he left Troy to come back to Tipp, three years ago.  Always long on the running game, Tipp will simply out-prepare some opponents, and wear down others with a massive offensive line.  "But we've got kids who are capable of playing tough, too,"  adds Burgbacher.  And they'll have to be tough to out-duel Piqua for the Miami Valley League North title.  Since leaving the Central Buckeye Conference five years ago some in Tipp have always questioned whether they bit off more than they could chew against a steady diet of Division II.  And some in Troy vowed that Burgbacher and Tipp would never beat Troy.  Well, careful what you vow.  Tipp DID BEAT Troy last year, 30-26, in a game that Burgbacher later said was a satisfying as any he's EVER won.  "Plus, I think it said something about the kids we have,"  he adds.  Now they're out to prove how much more they can chew.
Our number nine is this year's elephant in the room…Versailles, Div. V, the MAC!  'Elephant', because the Tigers are big and physical.  Intriguing for the question of how well they can satisfy a community expectation that's brewed for the past 16 seasons – since Al Hetrick left in 2005.  They expect to win football games in Versailles, hence their favorite cry, 'Tigerball'.  That means a hard-nosed style headlined by an irresistible and dependable running game.  They've got that with returning backs Landon Henry and Jack Osborne.  They've got receivers who can stretch the field, like Eli McEldowney.  And they've got all the quarterback they need with dependable senior, Carson Bey.  The offensive line is massive, the defense promises to be stout, and third-year coach Ryan Jones is now well-familiar with principal challengers Coldwater (didn't play them last year), Marion Local (lost 21-20 in OT), and New Bremen (lost badly, 36-7).  The faithful has gotten a little impatient the past 16 years, and through four coaching regimes – Jason Schondelmyer, Bob Olwin, Adam Miller, and now Jones.  "We have the talent this year,"  said one Tiger follower this week.  "Now we'll see what kind of coach we have."  But there's very little question outside Versailles, as Jones guided under-manned Troy Christian to a 22-9 record in three seasons prior to taking the Tigers' job.  But it does give you an idea about the expectations.  Community pride centers around their football, and the good memories of all those state titles under Al Hetrick (1990, '93, '94, '95, '96, '98, 2003).  In 2021 it trumps all other intrigue in the area…like a full house against a flush.
The final intrigue for 2021 is the afore-mentioned Three Rivers Conference.  The expectations here are also high, as it finally provides a more relevant football platform for schools like Covington, Lehman, Miami East, Troy Christian, and Riverside, some of which have been prone for years to achieve against their league, and then underachieve in the playoffs.  The rest of the eight-school league is comprised of CCC refugee Bethel, along with Milton Union and Northridge, from the Southwest Buckeye League.
"We couldn't be more excited,"  says conference commissioner Roger Craft, who coached at Covington and served as athletic director for years.  "Now we have more balanced competitive opportunities in sports outside football, besides having better football.  Travel is better. Rivalries will be better, and I think you'll see a lot of pride in membership."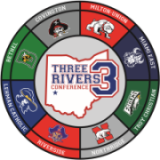 It could also serve as a template for expansion in the future for other football schools, including Loramie, who turned down membership in the TRC, choosing for the present to play as an independent.
"We're excited,"  says Lehman coach and athletic director Dick Roll.  "The competition is good, but the travel is even better.  It's a good thing for our kids and our fans."
"It's fun to be part of something new,"  says Northridge football coach Bob Smith.  "Nothing against the SWBL, but the travel here is better and it's always fun to play some different schools."
Now, how can anyone say this isn't interesting?
Or would you read about…Covid?