The reigning champions in Division VII open fall camp on Monday with a fresh respect for who they are, if others are still wondering.  Now coach Chris Schmidt hopes they understand, and remember, how they got there.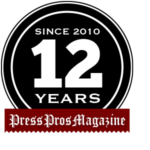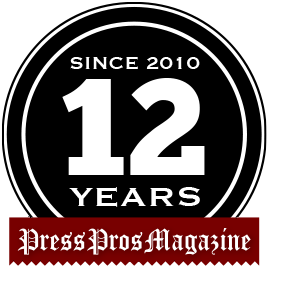 New Bremen, OH – Short of Fort Recovery's shocking win over Mogadore in the 2015 to claim the Division VII title, no team in the past two decades came so far, so fast, as the New Bremen Cardinals did last year to claim a 31-0 win over Warren John F. Kennedy to take the 2020 Division VII title in crushing fashion…31-0.
It left people from Trumbull County shocked.  Others shaking their heads.  Who had ever heard of New Bremen football in a modern sense, a district that just a few short years back had considered not playing football at all?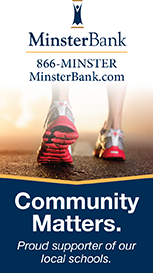 But then they hired Chris Schmidt in 2015, a journeyman in football terms, long on faith in himself and a process, and with the Old Testament patience of Job to put that faith to the test.  Kids being kids, some believed in him, with him, and soon began imposing that belief on others who were younger and yet to develop.  They won some games.  Then they won some more games, enough in 2019 to make the playoffs and advance three rounds deep before losing to Marion Local in the regional final game.
In 2020 they brought more confidence – swagger – with them to take down Minster, 20-0, in the season opener.  And with a 2-1 record they faced Coldwater on September 18th, hoping for a win that would consecrate 2019's 9-4 record and playoff success.  What they got was a sloppy, uninspired 24-7 loss that effectively became a turning point for both teams.  Coldwater would go on to take the Division VI title with an undefeated 12-0 season.  And New Bremen, well…they learned something from September the 18th that ultimately brought them to that November afternoon in Massillon and their own title in Division VII.
Chris Schmidt sat in an empty locker room this week and reflected on three questions.
What does he know now about himself and his team…that he didn't know on the eve of training camp just one year ago?
How has his team retooled and prioritized for 2021, now playing as reigning champions?
And do the Cardinals have the returning talent to compete like champions, negating those who might believe that they were one-and-done after last year's title?
"They're all good questions,"  said Schmidt, who just this week received the 2020 Paul Brown Award for excellence in coaching, honoring outstanding high school football coaches in the region, including a $10,000 Bengals donation to New Bremen High School's athletic department.
"I think last year justified the process of how we got to where we are now, and not just on finding ways to improve.  You never know just how far you might be able to go, so you play, you improve, you get some bounces and some things to go your way.  I thought we could be really good last year, but I didn't know if we were state champion good.  But as the year went on our kids kept working and got better and better.  We know now that you commit to a process, keep working and improving, and see where it takes you.  Like I said, you never know.
They had not been accustomed to winning prior to Schmidt's arrival, and losing had become a process in futility that lacked the motivation to improve.  He points to two games that helped the Cardinals gain perspective for 2020, and hopefully for the future.

"The Coldwater game last year, for sure,"  he says.  "That game forced us to reflect – what we needed to do better as coaches, what players needed to do better, what steps did we all needed to go forward collectively.  And the fact that everyone got in the playoffs took some pressure off and let us change some things that might not have helped us immediately, but definitely helped us down the road.
"And the Versailles game.  I was 'wowed' as much as anyone because their only loss at that point had come to Marion in overtime.  They were a really good team, and we played really well and won.  Our kids were tremendous that night. and I didn't see that coming.  But afterwards I came to see that maybe the process was good enough for us to keep momentum and put something together in the playoffs.
"And then I think the LCC game just proved that our kids were able to answer a challenge, hang around long enough to believe they were capable of winning.  We were fortunate to only be down by a touchdown at halftime, and then we started making some plays in the second half, gained some confidence, and I think we drew from having played in games prior where we had to play four quarters to win, like the Marion Local game (regional final).  That was a testament to our kids."
Owing to the process – the Versailles game, Marion, LCC, and of course the JFK title game – have the Cardinals retooled and re-prioritized for 2021 to play as reigning champs after losing 17 to graduation…and some key senior leaders?
"Well I think we learned from our state playoff run that we can win games like that – to gut it out.  It makes sense that you have to learn to win a game like Marion and LCC to believe you belong on that level.  That sometimes you have to be satisfied with not winning pretty.  If you can walk away with just one more point, you take it.  And there's no other way to learn but to be in those situations [like Marion and LCC]."
Gone now are some big factors in last year's success – quarterback Mitchell Hays, wide receiver Dan Homan, running back Wyatt Dicke, Zack Bertke, and Ben Blickle.  In their place for 2021…opportunity, and that same process of learning to win tough in a league where four quarters can seem like four weeks.  Do they have the returning talent to compete like champions, to defend like champions, and dispel the doubters who will undoubtedly question…were they one and done?
"That senior class with Mitchell and Zack and Dan and the others was ultra-competitive,"  Schmidt reflects.  "Didn't matter the sport, they just loved to compete.  But we also lost some kids that were just solid kids, that filled whatever role they were asked to fill.
"It stinks, yes, to lose those guys, but it's part of the game.  What they did, though, was show the kids we have back the higher standard.  Kids like David Homan had a front row seat, and now he has two more years to grow, and his class was integral in helping us take the steps we took last year.  Now it's their turn to live up to the standard."
On the eve of another year, another camp, and another challenge from the process, Schmidt admits…he's come a long way personally from football anonymity coaching at Bellefontaine to the Paul Brown Award winner just three days ago.  As a bonus question – has he properly appreciated his own journey and accomplishment?
"Sometimes I pinch myself,"  he says, smiling.  "To think where I was personally eight years ago, it's surreal to think about where we are now.  But God is good.  You never know.  And once the season was over I was able to go back and watch some of the television and relive it a little bit, knowing how it came out in the end.  I watched the LCC game and thought to myself, 'Wow, we won this game.'
"At the same time I've tried to remain humble.  And to do that I credit having a toddler at home and some dogs.  The toddler doesn't care who I am and doesn't want to listen some days.  And the dogs do what dogs do and you have to clean up after them.  That helps keep me humble."
Of course with the target of champion on their backs Marion, Minster, Versailles, and the others will all do their best to keep the Cardinals humble in 2021.  But compared to what they were before he arrived, Chris Schmidt now knows that his program has 16 returning seniors, 16 juniors, 16 sophomores, and 19 freshmen – 67 on their 2021 roster, compared to 69 last year.  That much consistency has come to New Bremen, at least.
The seventh and eighth grades are well-stocked for the future.  And as humbling as that might get, he has last year's film of Versailles, Marion, LCC and JFK to watch – a reminder.
No one thought they could do it, but they actually won those games!