Following the headlines of the last week, opinions on the Cleveland Indians caving to political pressure over their iconic nickname – and Texas and Oklahoma crying hardship and saying they can't compete unless they leave for the SEC.  So, how much money do you need?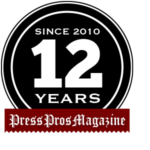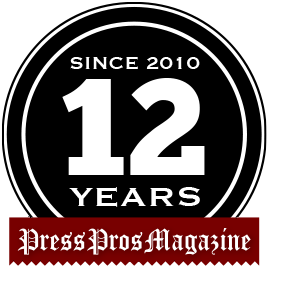 Somewhere Woody Held is spinning in his grave.  Bob Feller is embarrassed in baseball heaven.  And John Romano's iconic Topps '59 baseball card has lost its lustre.
Chief Wahoo, the ageless mascot of the now dead Cleveland Indians, has been banished in shame for being insulting to native American culture.
Which, by the way, if you actually speak to Native Americans living and working on the land of their fathers, in North Dakota and Montana, they almost uniformly tell you they don't give a damn about the Cleveland Indians, the Washington Redskins, or the St. Henry Redskins, for that matter.
John Wiseman, a fourth generation Lakota Sioux rancher in Montana on whose ground I yearly tromp to hunt pheasants and prairie grouse, says this:  "I care about the price of beef.  I watch football for something to do on Sundays, just like everyone else.  I don't care what they call themselves."
But this week the Cleveland Indians bowed to political correctness and the 'woke' culture by abandoning the name Indians – since 1915 – in favor of the more culturally correct 'Guardians', which means nothing more than a reference to what locals in Cleveland call 'traffic guardians', stone edifices that appear on the Hope Memorial Bridge.  Stupid, when you consider that the mention of Indians and baseball automatically triggered recognition of Cleveland and greats like Feller, Early Wynn, and Al Rosen from the Golden Era of Indians baseball.
Now when you hear the term Guardian it has a certain prophylactic symbolism (you read right), the new logo of a baseball with wings on it, which looks like something instantly forgettable, not memorable.
Nonetheless, it's done.  Baseball history is further tarnished, along with monkeying with the rules of the game to create more action, faster games, and more TV revenues by creating a more predictable programming slots.  Team owner Paul Dolan as much as admitted this when he said, "I realize that many veteran fans will never accept this,"  he said.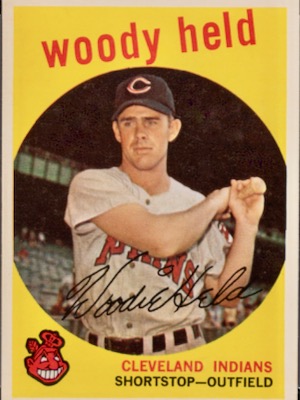 Hey Paul, can you think of a worse group of people than your 'veteran fans' to alienate?  The same people who've bought tickets and supported the Indians for all the years that they sucked and underachieved?
Instead, you try to appease the generation of people who think baseball is boring to begin with, and believe the sacrifice bunt is a total waste of their time and interest?  The same people you say – those Clevelanders – that take pride in their city and fight together for all who choose to be part of the Cleveland baseball family.  More 'BS'.  Where were you (and where were they) those years when Clevelanders called themselves 'the mistake on the lake'?
As for Woody Held, I still have his '59 Topps care in a shoe box my mother never found.  A gift from boyhood friend Gerry Jerrells, who gave it to me out of pack of bubblegum riding home on the school bus in the second grade.  BEAUTIFUL!
And guess what we played after school?  That's right…cowboys and Indians!  Not guardians.
Never was heard a discouraging word, and the skies were not cloudy all day.
How Much Money Do You Need…?
When I heard last week that Texas and Oklahoma wanted to leave the Big 12 Conference for the more lucrative Southeastern Conference – because there's more ways to make money – the thought it triggered was…how much more money do you need when you're already the richest Division I program in the NCAA, as Texas is?
I mean, seriously…what's another $76 million going to mean in Texas, the reported price they'd have to pay the Big 12 to buy their way out?  To you and me it's a lot, but in Austin it's tip money.
And why, if you're a college football fan should you care?  I have great respect for the writing of Fort Worth Star-Telegram columnist Mac Engle, who wrote over the weekend, "While UT and OU's exit may be inevitable, this feels more like a first step in the formation of a super league, and the consolidation of wealth in college sports where the biggest brands keep all the money amongst themselves."
Has a certain socialistic ring to it, doesn't it, if my understanding of socialism is right.  Perfect for modern America.
But not so perfect for the University of Cincinnati's of the world, which in its current state might whip the butts off a Texas football team.
Not so perfect for a host of proud Big 12 affiliates like Oklahoma State, Iowa State, TCU, and Baylor.  Where do they go?  And for what do they play?
On the other hand, if you're asked to pay $300 for a college football ticket (and it's trending that way), on the basis of dynamic pricing (you pay more to watch better teams play), I don't want to see Ohio State play Akron anymore.  Give me Texas, and Oklahoma, and Clemson, and Alabama every week.
Someone justified it this weekend by saying this is what you get when you believe in capitalism.
Perhaps, but capitalism also means that the buyer has the right to say 'no' and stay home.  At $300 a ticket there is that risk when you can no longer buy a hot dog at the game.
Just caviar!